National Cat Day 2019: What to Buy from ASPCA, Best Friends, Alley Cat Allies to Help Felines in Need
National Cat Day 2019 is today, October 29. Here is how you can help stray and homeless cats across the U.S. by shopping for gifts, clothing and pet supplies. Your purchases will directly help various cat charities across the U.S. such as Alley Cat Allies, ASPCA and more.
Here are the charities that you can help for National Cat Day 2019:
Alley Cat Allies
Best Friends
The Cat House on the Kings
ASPCA
Blind Cat Rescue
The American Street Cat
Animal League
Alley Cat Allies
Alley Cat Allies was established in 1990 and works to spay and neuter stray cats, saving the lives of cats in shelters, and change attitudes surrounding stray cats. You can help by buying T-shirts, bags, postcards, and accessories through the Alley Cat Allies shop. Take a look at this tote bag and this black T-shirt, each featuring the Alley Cat Allies logo.
Becky Robinson, president and founder of Alley Cat Allies said: "We can use a sharp-looking T-shirt to make an impression not only on the people who wear them, but more importantly on the dozens of people who see them wearing it. They're great awareness-builders for initiatives such as our Global Cat Day.
"The merchandise we offer from our Shop page on AlleyCat.org has become a fantastic channel to educate people about our mission to save the lives of cats. It extends our reach exponentially, and the income we receive supports our push for humane, life-saving policies for cats everywhere."
Best Friends
Best Friends aims for no animals to be killed in shelters by 2025 and they work on no-kill initiatives with local shelters. You can buy clothing, pet accessories, and toys through Best Friends' online shop. You can shop apparel, magnets, buttons, key rings, books and more. Your pet will love Best Friends' toys and treats.
Joyce Quinzel, senior manager of merchandising at Best Friends said: "100 percent of revenue from Best Friends branded merchandise goes directly back to the organization, contributing to Best Friends Animal Society's lifesaving work."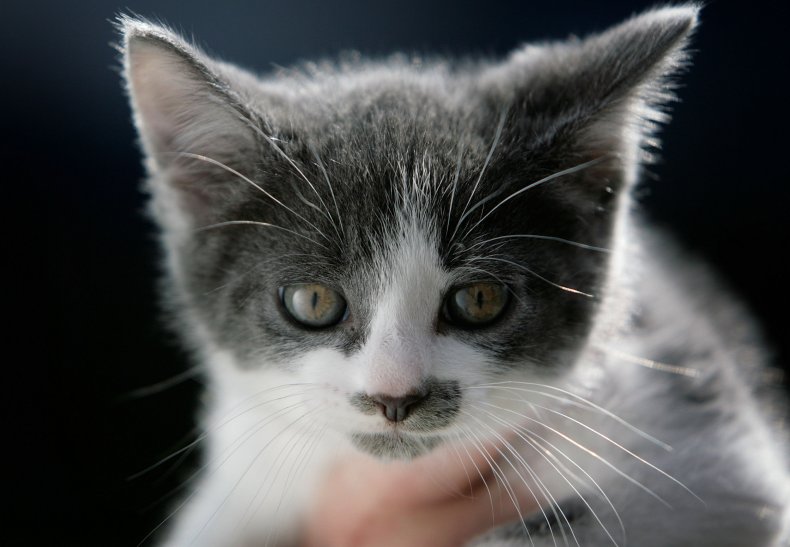 The Cat House on the Kings
You can help The Cat House on the Kings by shopping its wishlist on Amazon. Alternatively, shop T-shirts, bags, and books at The Cat House on the Kings online shop. The Cat House on the Kings is a no-kill, no-cage cat shelter and adoption center in California.
ASPCA
The American Society for the Prevention of Cruelty to Animals (ASPCA) is a major non-profit organization working to protect animals, including cats. You can shop clothing and PopSockets on the ASPCA Amazon Shop. Cat parents will especially love this Cat Mom T-shirt and this Cat Dad T-shirt.
Blind Cat Rescue
The Blind Cat Rescue is a shelter and adoption center for blind cats, who are typically killed at shelters as they are considered unadoptable. But The Blind Cat Rescue proves otherwise and helps these cats find homes. You can help by shopping the charity's wishlist.
The American Street Cat
The American Street Cat (TASC) helps stray cats by minimizing local stray cat populations by spaying and neutering cats before allowing them to return to the outdoors. This allows cats to live healthier, safer lives on the streets. Help TASC BY shopping for your general pet supplies on Chewy via this link and Chewy will donate $20 to TASC.
Animal League
American League rescues cats and dogs that might otherwise be put down and helps them find homes. You can buy this calendar featuring rescued and adopted dogs and cats for $25, or attend a shopping event in Manhasset, New York, on December 5-7, 2019, where 25 percent of the cost of your purchases will donated to the charity.
National Cat Day 2019: What to Buy from ASPCA, Best Friends, Alley Cat Allies to Help Felines in Need | U.S.