Second Lady Karen Pence and Other Famous Feline Friends Celebrate National Cat Day
Today is National Cat Day, but as anyone who lives with one or more felines knows, every day is really their day. That selfish indifference is part of the strange appeal of cats, though. Well, that, and of course, the fact that they are indisputably adorable and hilarious in their seeming obliviousness to the world around them.
Celebrities and prominent people around the world are not immune to the charms of the little whiskered animals. Here, we collected together some fresh tweets from several well-known faces sharing their love for their kitty companions.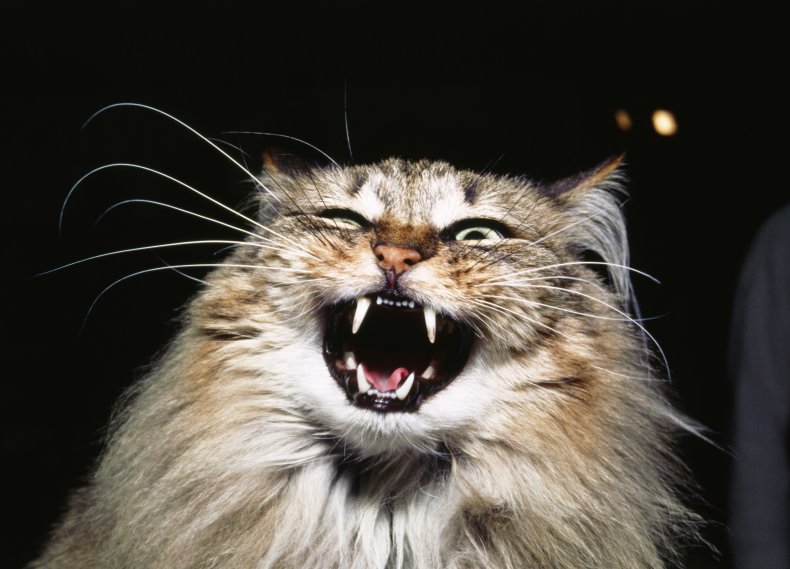 But first, here are some quick facts about cats and their owners: A poll last year found that the average cat owner spends 1,016 hours a year on their cat. The average weekly time spent with a cat is 19 hours and 32 minutes, which includes time spent feeding, petting, cuddling and cleaning up after them. Sixty-six percent of cat owners said they would prefer spending time with their cats than their friends. Over 75 percent said talking to their cat is like therapy for them. Eighty-four percent said they treat their cats like part of their human family, while 41 percent said they have a framed photo of either their own cat or another feline.
Perhaps a couple of the most high-profile, at least in the political world, lovers of cats are Vice President Mike Pence and his wife Karen. The Pences have several pets, including dogs and a pet rabbit (and credited children's book author) named Marlon Bundo. They've also had a few cats during the time that Mike has been President Trump's number two, though a couple have passed away—Pickle and Oreo. They still have a grey Tabby named Hazel, who Second Lady Karen honored today.
Elsewhere on Twitter, Sir Anthony Hopkins shared a sweet video of him treating his cat Niblo to a little personal piano recital.
Jackson Galaxy, the renowned cat behaviorist and star of Animal Planet's My Cat from Hell, wasn't going to let the day pass without a post. He shared a picture of his 16-year-old pal Gabby with a typical cat message.
Many other people today took to social media to post remembrances of the cats who are no longer with them. One was Irish actress and star of the Starz series Outlander Caitríona Balfe, who posted a sad photo of her cat who recently passed away.
Fans of Star Trek: Discovery are no doubt familiar with Queen Grudge the Space Catte, who may be the biggest breakout star of the show. She got a much-deserved shout-out from the show's official account.
One of the world's most famous cartoon felines, Simon's Cat, paid tribute to his real-life inspirations.
The Minnesota Twins honored their baseball-loving cats. On closer inspection, though, it appears that their mascot T.C. Bear is about to eat the kittens he's holding...
The Dodo is one of the internet's most popular sites for animal lovers, and among its posts celebrating National Cat Day was this special video: