National Children's Day: Charities to Donate to, History and Facts About Day to Celebrate Future Generations
National Children's Day was established by Reverend Dr. Charles Leonard of the Universalist Church of the Redeemer in Chelsea, Massachusetts in 1856.
Originally, it was meant to be a day to baptize children and named it Rose Day, according to the National Holiday Calendar. Then in 1995 President Bill Clinton proclaimed National Children's Day as October 8, with President George W. Bush declaring the first Sunday in June as National Child's Day.
Now, National Children's Day is generally celebrated on the second Sunday in June or October 8.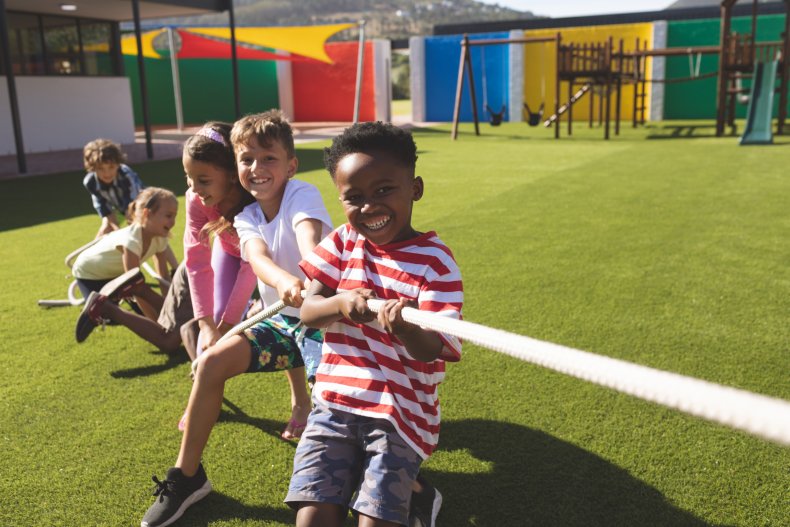 National Children's Day is an opportunity for parents in America to celebrate their kids. There are currently 73.8 million children in the U.S. according to the 2018 census, and this is projected to grow by 1 million by the end of 2019.
Today, the Affordable Care Act (ACA), Medicaid and the Children's Health Insurance Program (CHIP) has meant that 94 percent of children in the U.S. have health coverage. According to Children's Defense, this is a record high.
However, National Children's Day can also serve as a day to reflect on how, as a nation, we can help children who might not have had the best start in life; children with illnesses or even your own child who might be struggling with home life or school.
According to ChildHelp, every year over 3.6 million referrals are made to child protection agencies involving over 6.6 million children. To put this into context, the U.S. has one of the worst records among industrialized nations. Further to this, 2.5 million children are made homeless each year in America, which is at a historic high according to AIR. This is one in every 30 children without a home.
To celebrate National Children's Day, Newsweek has compiled a list of deals to help treat your child to clothing, toys, games and food. But if you would like to extend your hand to children across the country who do not have the same opportunities as your own, Newsweek has compiled this guide to children's charities.
Newborns in Need: Last year, Newborns in Need volunteers distributed more than 350,000 pieces of clothing to 2,000 hospitals, shelters, and families across the country. www.newbornsinneed.org
KABOOM!: Since 1995, this charity has been working with corporate partners to create 546 playgrounds in cities and towns across the country at an average cost of $55,000 each. It has also improved 1,500 existing playgrounds to make them safer. www.kaboom.org
SOS Children's Villages: This charity provided homes for 52,000 orphaned or abandoned children in 131 countries, including the U.S. Its goal is to make each village feel like a community, and each home feel like a family. www.sos-usa.org
Reach Out and Read: This organization trains doctors and nurses to educate parents about the value of reading. It has provided books to an estimated 4.7 million kids each year. www.reachoutandread.org
Youth Law Center: This charity works to protect the legal rights of children in the foster-care and criminal-justice systems and enable them to have access to services. www.youthlawcenter.com
This article was updated to provide information on the number of children served by Reach Out and Read.