National Chocolate Chip Cookie Day 2020—Where to Get Free or Cheap Cookies
Today (August 4, 2020) is National Chocolate Chip Cookie Day—this mouthful of a day honors one of the popular go-to cookie flavors. It also means that companies across the nation give away or offer cheaper cookies to their customers.
To help the nation celebrate this sweet day, Newsweek has rounded up where Americans can get free or cheap cookies.
Who invented the chocolate chip cookie?
The inventor of the delicious treat was Ruth Wakefield. According to her obituary in the New York Times, Wakefield started to make chocolate chip cookies in the 1930s. The article states that she was thinking up new recipes using cookie dough while returning from a vacation in Egypt. The chocolate chip cookie is reportedly a variation on popular treat, Butter Drop Do pecan icebox cookies.
Quoted in an interview in the 1970s, Wakefield says: "We had been serving a thin butterscotch nut cookie with ice cream. Everybody seemed to love it, but I was trying to give them something different."
It became a smash hit, with millions with Americans consuming cookies on a regular basis.
National Chocolate Chip Cookie Day Deals 2020
Mrs. Fields: Sweet news from the original generation chocolate chip cookie brand—get 20 percent off all eligible items site wide on MrsFields.com from now until August 15, 2020, the company told Newsweek. Use code CHIP20 to get discounts on cookie cakes and cookie tins to brownie bites and Belgian chocolate-covered berries.
ChipMonk: This company makes a variety of desserts from all natural ingredients including almond flour and monk fruit and allulose sweeteners. For National Chocolate Chip Cookie Day it is offering two free chocolate chip cookies with a purchase over $40.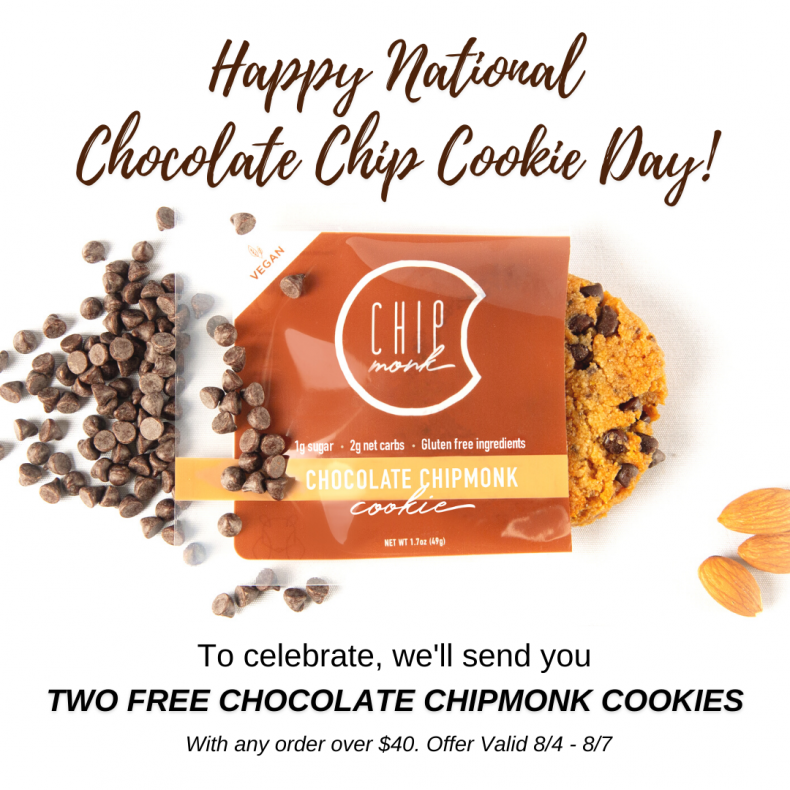 Entenmann's Little Bites: The snack company is hosting the "Chip, Chip, Hooray Giveaway!" where fans will have a chance to win a free box of new Little Bites Soft Baked Chocolate Chip Cookies. Chocolate chip cookie lovers are invited to enter at www.littlebites.com/chocolate-chip-cookies where 10,000 fans will be randomly selected to receive a digital coupon, redeemable for a free box of Entenmann's Little Bites Soft Baked Chocolate Chip Cookies.
Max and Erma: On August 4, 2020, get free freshly-baked cookies from one of the company's locations. Give them a call to place a takeout order or to pick-up curbside. You can also enjoy a meal in their restaurant or use DoorDash or GrubHub. You'll automatically receive two chocolate chip cookies with every entree purchased.
Newsweek has affiliate partnerships. If you make a purchase using our links, we may earn a share of the sale.