National Chocolate Chip Day: Where to Find the Best Cookie Deals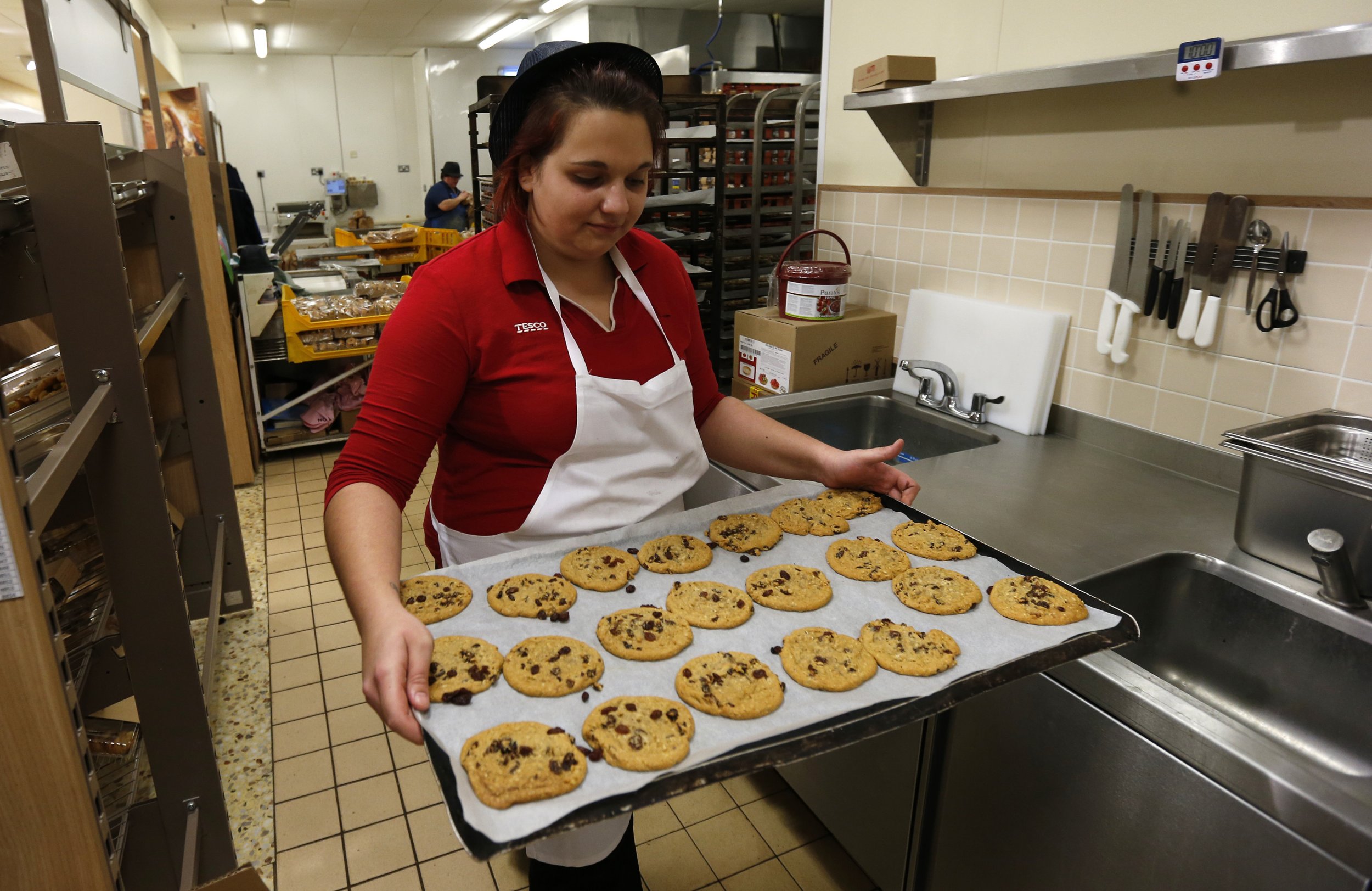 It's National Chocolate Chip Cookie Day—a day for celebrating one of the most popular cookies in American history!
The chocolate chip cookie originated in the U.S. in Whitman, Massachusetts, in 1938. Ruth Graves Wakefield combined pieces from a Nestle chocolate bar with a cookie dough and invented the delightful treat we know so well today.
Although the traditional choco-chip is a mixture of butter, sugar, chocolate chips and vanilla, today the treat has evolved to include even vegan variations.
To celebrate the glorious day, Newsweek has rounded up the places where you can indulge in free or good deals on National Chocolate Chip Cookie Day (Tuesday May 15):
The day is not to be confused with National Cookie Day, which is usually in December.
Chuck E. Cheese
With every pizza purchase comes a free desert at Chuck E. Cheese if you mention the coupon code #5585. You can choose a huge warm cookie out of the desert options.
Potbelly Sandwich Shop
Download the Potbelly Sandwich Shop app and enrol your details to enjoy a free oatmeal chocolate chip delight in all stores across the U.S.
7-Eleven
Download the 7-Eleven app on your phone and enrol your details to receive 800 free 7Rewards points. Trade your newfound 7-wealth for two packs of fresh 7-Eleven-made chocolate chunk cookies.
Coolhaus
If you craft two chocolate chip cookies into a makeshift sandwich inside Coolhaus today, you will get a 10 percent discount on your order (only in Culver City or Pasadena).
BJ's Restaurant & Brewhouse
Receive a free Pizookie with every purchase of $9.95 and over—only at Valley Stream, Mentor and South Hills branch. If you are outside these locations, the big cookie and ice cream treat is available at a discounted price of just $3 today (down from $6.95.)
Nestle Tollhouse Café
Purchase five warm, soft and delicious Nestle legendary cookies for only $5.15 in stores.