National Chocolate Cupcake Day 2019: Where to Get Free and Discounted Cupcakes, Offers and Promo Codes for Sprinkles, Baked by Melissa
Today, October 18, is National Chocolate Cupcake Day 2019, so celebrate with the best chocolate cupcakes the U.S. has to offer. Bakeries and cupcake shops across the U.S. have delicious chocolate options that are perfect for National Chocolate Cupcake Day.
Whether you'd like a bite-sized snack or a rich center-filled treat, head to your local bakery today for a delicious chocolate cupcake. Check below for how to get free and cheap cupcakes with limited-time flavors, offers, and promo codes.
Where to go for National Chocolate Cupcake Day 2019:
Sprinkles
Gigi's Cupcakes
Molly's Cupcakes
Magnolia Bakery
Baked by Melissa
Sprinkles
Try a limited edition chocolate cupcake at Sprinkles today—the Reese's Peanut Butter Cup Chocolate Cupcake is available now through October 20 for $4.95. It's a chocolate cupcake filled and topped with peanut butter frosting, then, it's dipped in chocolate ganache and decorated with mounds of Reese's Peanut Butter Cups. Sprinkles has locations in Arizona, California, DC, Florida, Illinois, Nevada, New York, and Texas, and you can join Sprinkles Perks for 10 percent off your next order.
Gigi's Cupcakes
Gigi's Cupcakes has loads of indulgent chocolate cupcake options, like the Chocolate Salted Caramel, German Chocolate, Midnight Magic Chocolate Chip, and Peanut Butter Truffle. The cupcakes sell for between $3.50 and $3.75, and price varies by location. Gigi's Cupcakes are available in 21 states, and you can get a free cupcake from Gigi's Cupcakes when you sign up for the rewards scheme.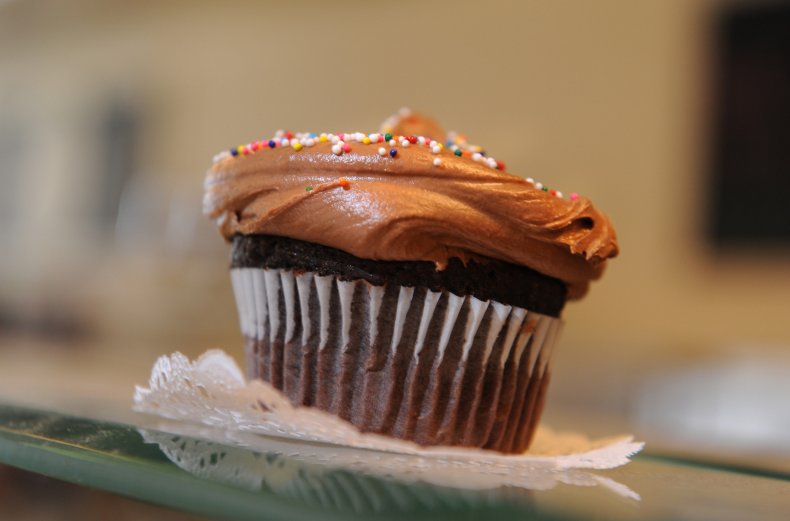 Molly's Cupcakes
Molly's Cupcakes has stores in New York, Iowa, Cincinnati, Chicago, and sells chocolate cupcakes like Chocolate Mousse, which is chocolate cake with a chocolate mousse filling, and topped with chocolate ganache. Or, you can try the Cookies-n-Cream, which is chocolate cake with a cookies-n-cream filling. They sell for between $1.75 for a mini cupcake and $3.75 for a center-filled cupcake, and a portion of the profits go to local schools. Cupcake flavors vary by location, but they all have chocolate options, of course.
Magnolia Bakery
With locations in New York City, Los Angeles, Chicago, Boston, and D.C., and nationwide shipping, everyone can enjoy a Magnolia Bakery cupcake for National Chocolate Cupcake Day. The cupcake of the week is Caramel Chocolate, available through October 20. It's a chocolate cake topped with caramel meringue buttercream.
Baked by Melissa
Try a bite-sized Baked by Melissa chocolate cupcake on National Chocolate Cupcake Day. Choose from Chocolate Cookies and Cream, Triple Chocolate Fudge, Midnight Munchies and more. Visit any one of Baked by Melissa's 14 locations across New York and New Jersey on October 18 to enjoy a free chocolate cupcake or macaron, no purchase necessary. Or, try the new Chocolate Lovers Desserts collection available instore and online. Use the promo code FRESHLYBAKED for 10 percent off your online order.