National Cookie Day Freebies 2017: The Best Discounts, Deals and Ranking the Best Cookies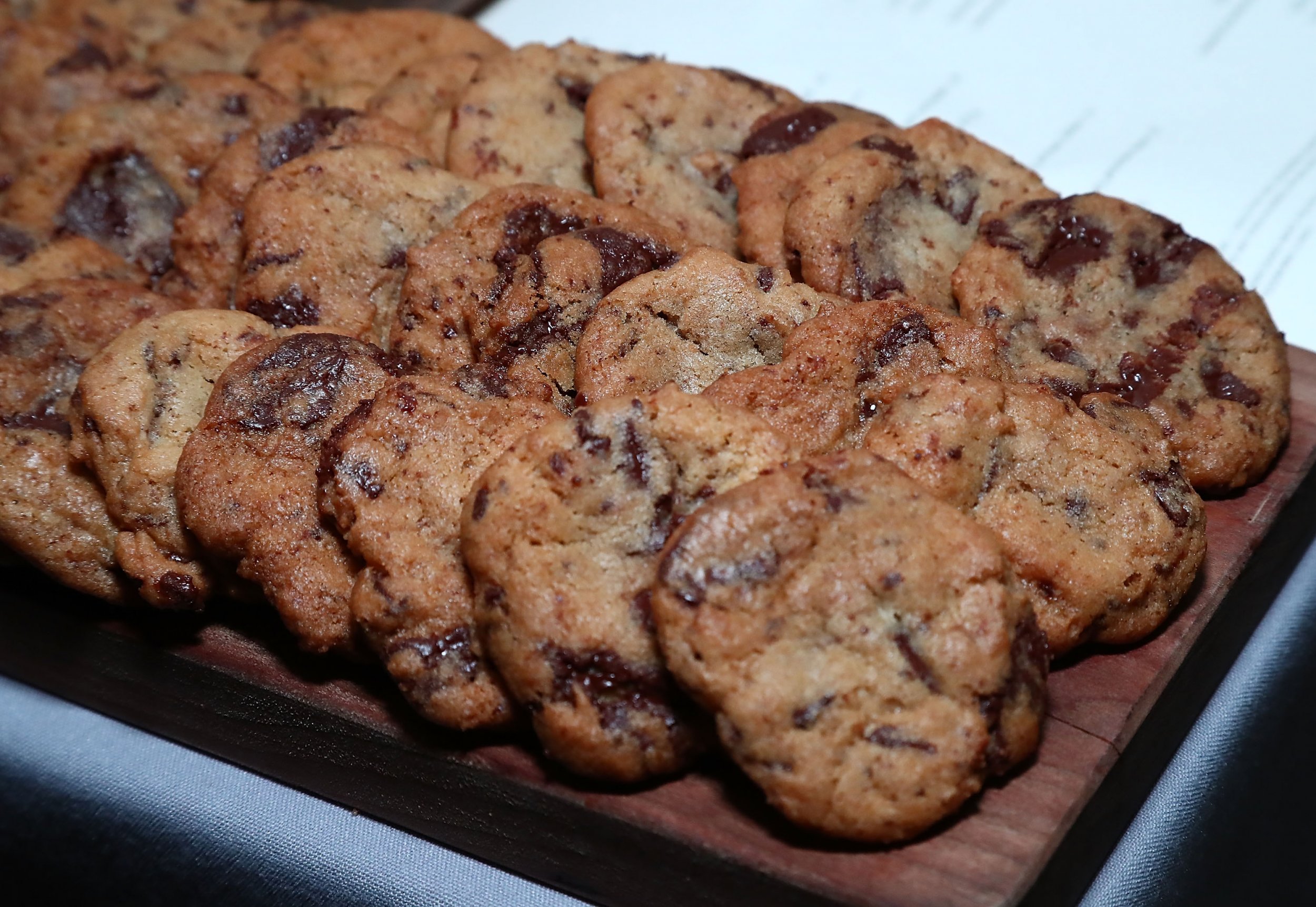 There's seemingly a holiday for everything these days, and Monday gives us a pretty great celebration: National Cookie Day 2017.
Most people don't need a reason to chow down on cookies, but there are plenty of businesses offering deals to help get everyone into the Cookie Day spirit. Here's a rundown of offerings:
-Insomnia Cookies: Anybody who makes a purchase in one of their stores gets a free traditional cookie, which includes chocolate chunk, double chocolate chunk, peanut butter, M&M, snickerdoodle, sugar, oatmeal raisin, double chocolate mint and white chocolate macadamia nut.
-Cinnabon: The chain is debuting a new treat called the Cookie BonBite, which is a bite of Cinnabon inside a chocolate chip cookie. Customers who buy the new product will get a free side of milk.
-Nestlé Toll House Cafe: All you've got to do is stop in and get a free regular cookie at participating locations.
-Whole Foods: The supermarket is giving customers 50 percent off the cookie bar.
-Mrs. Fields: The first 400 customers to show up at each location will get a free, regular-sized chocolate chip cookie.
-Great American Cookies: The chain is giving away one chocolate chip cookie per person.
Free cookies are the best cookies, obviously. But if you have to choose what kind of cookie to snag, then things get a bit more complicated. Newsweek is here to help. Below, we've ranked a baker's dozen of the most famous cookies, from crummy to delectable.
13. Butter cookies (or cookies you get in tin containers): These are effectively filler and don't taste like anything. What a waste of a cookie.
12. Macaron: You don't actually like these pillows of fluffed sugar; you're a child being fooled by bright colors.
11. Thin Mints: Hardly a cookie. Rather, it's an overgrown version of the chocolate discs that hotel maids leave on your pillow. Kindly get that out of here.
10. Peanut butter: A fine cookie, except when they're dry.
9. Oatmeal raisin: I understand people hate raisin cookies, but maybe grow up a little bit.
8. Tagalongs: Creamy peanut butter inside chocolate. You can't go wrong.
7. Oreo: A classic. You know what you're going to get, and it's going to be good.
6. Milano: Another classic, but with a sophistication the Oreo can't match.
5. Sugar cookie: I prefer unfrosted, but either version of this classic is a winner.
4. Snickerdoodle: A criminally underrated cookie, taking everything that's great about a sugar cookie (the simplicity and flaky texture) and ramping it up with a hint of cinnamon. Snickerdoodle is also fun as hell to say.
3. Samoas: I don't even like coconut that much, but if you put a box of Samoas in front of me I'll down an entire sleeve faster than you can say "snickerdoodle."
2. White chocolate macadamia nut: This cookie hits all the right notes. The white chocolate adds creaminess, while the nuts bring a crunch and slight salt kick.
1. Chocolate chip: It's the first cookie you think of when you hear the word "cookie," and there's a reason for that. Best of all, they're hard to mess up; even a bad one is better than nothing.