National Cousins Day: Celebrities You Didn't Know Were Related
While celebrities may seem to live in an entirely separate world from the rest of the population, in the end, they have families just like the rest of us, although, their cousins may include a famous face or two.
National Cousins Day is a time to celebrate those extended family members who offer their love and support over the years. Commemorated annually on July 24, on Thursday, people may post photos or messages to express their love for their cousins.
It's not uncommon for celebrities to share a last name but absolutely no genetic connection. However, in the case of comedian Melissa McCarthy and actor Jenny McCarthy, their bond is deeper than just a name.
In 2015, Jenny posted a photo on Instagram of her, her sister and her cousin Melissa when they were children at the zoo in 102-degree weather.
After growing up in Illinois, both Jenny and Melissa moved to California and Us Weekly reported Jenny helped Melissa get her first job on the sitcom Jenny.
It's pretty common knowledge that Brandy and Ray J are siblings, but their famous genes extend farther than their immediate family. The two musicians are cousins with Snoop Dogg.
"Brandy's my first cousin," Snoop Dogg told MTV. "We never really told the world because we weren't trippin' off of that, but that's my family."
Actor Sissy Spacek got a little help in the industry from actor Rip Torn, which made sense since the two were cousins, according to The Hollywood Reporter.
While known professionally as Nicolas Cage, the actor's birth name was Nicolas Coppola. The son of August Coppola and nephew of director Francis Ford Coppola, he's also cousins with director Sofia Coppola.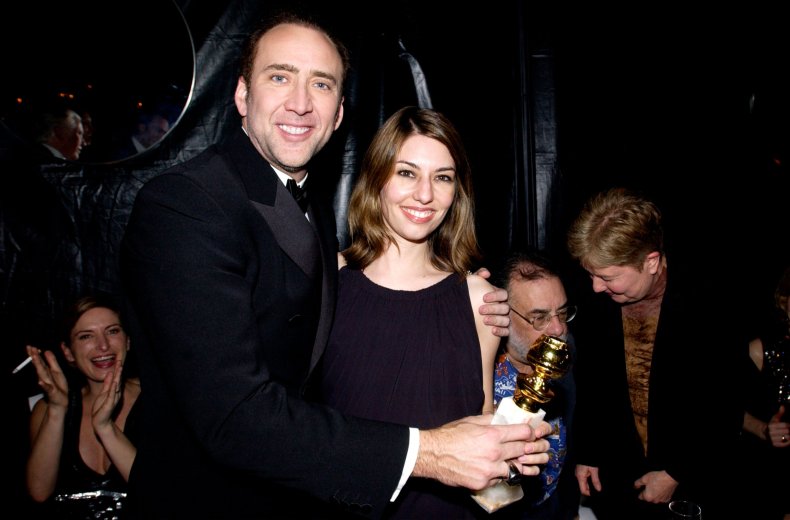 Of course, a roundup of famous cousins wouldn't be complete without including the Kardashian-Jenner family. Since Kylie Jenner and Kim, Khloe, Kourtney and Rob Kardashian are siblings, their children are all related.
Growing up as some of the most famous cousins out there are Stormi Webster, Saint, Psalm, North and Chicago West, Mason, Penelope and Reign Disick, True Thompson and Dream Kardashian.
Amy Schumer and politician Senator Chuck Schumer could also commemorate National Cousins Day. Chuck is a cousin to Amy's father, making them first cousins once removed. In May, Chuck posted on Twitter that he couldn't wait for his grandson, Noah, to have a play date with Amy's son, Gene.
There are also a number of celebrities who discovered their family tree connections either through ancestry kits or television shows that traced their roots.
Along with a shared love of Boston and film, childhood friends Matt Damon and Ben Affleck are also 10th cousins, once removed, according to the New England Genealogical Society.
During an episode of Finding Your Roots, actor Marisa Tomei learned that her friend, actor Julianne Moore, was a distant cousin.
Former Secretary of State Hillary Clinton also told comedian and talk show host Ellen DeGeneres that she and music icon Madonna shared an extended family tree.
There are also a few celebrities who have royal family connections, including actors Elle and Dakota Fanning and Ralph Fiennes. Historians from Ancestry.com told People that they discovered the Fanning sisters are the 22nd great-granddaughter of King Edward III, who ruled England from 1330-1376.
Also related to King Edward III is Kate Middleton, the Duchess of Cambridge, making the actors and duchess 21st cousins.
Feinnes, most commonly known for his role as Voldemort in Harry Potter, is also linked to royalty through Prince Charles. They're eighth cousins, according to Us Weekly, and connected to James II of Scotland.
National Cousins Day: Celebrities You Didn't Know Were Related | U.S.