National Cupcake Day 2019 is today, December 15, and bakeries and cupcake shops such as Baked by Melissa, Sprinkles, and Gigi's Cupcakes are celebrating. From free and discounted cupcakes, limited-edition flavors and even an Augmented Reality experience, make the most of your National Cupcake Day with these deals.
The past few months have seen various cake-themed national holidays, including National Chocolate Cupcake Day on October 18, National Vanilla Cupcake Day on November 10, and National Cake Day on November 26.
Other food and drink-themed national holidays coming up this month include National Maple Syrup Day, National Hard Candy Day, National Sangria Day, National Eggnog Day, National Pumpkin Pie Day, National Bacon Day, and National Champagne Day. Keep an eye out for these national holiday deals throughout December.
Where to get free or discounted cupcakes for National Cupcake Day 2019:
Baked by Melissa
Gigi's Cupcakes
Sprinkles
Susie's Cupcakes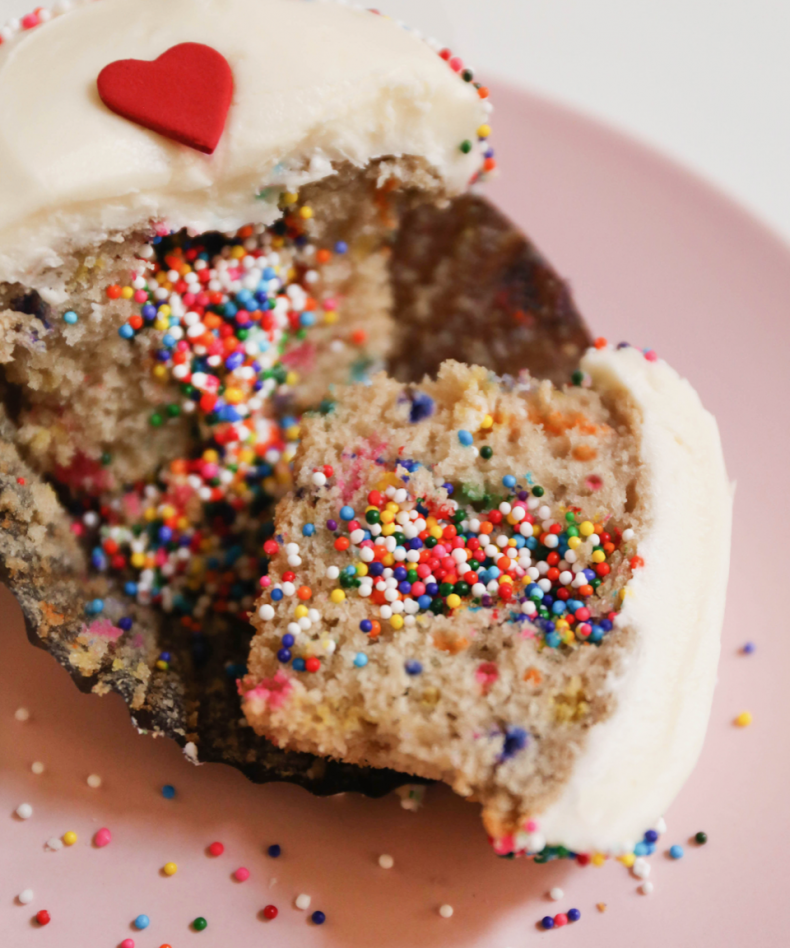 Baked by Melissa
Celebrate National Cupcake Day at Baked by Melissa, which is offering customers $20 off its 100-Pack of cupcakes, which includes one Holiday Cheer 25-pack, one Festival of Bites 25-Pack, and two Latest & Greatest 25-Packs. The 100-Pack will be on sale for $100 in stores and online from December 12 at 12 a.m. to December 15 at 11:59 p.m. EST. Baked by Melissa has 14 locations across New York and New Jersey.
Gigi's Cupcakes
You can get a free cupcake from Gigi's Cupcakes when you sign up for its rewards scheme. Gigi's Cupcakes is selling its Winterberry and Tiramisu Cupcakes for a limited time only, including National Cupcake Day 2019, and Gigi's Cupcakes has locations in 21 states.
Sprinkles
Sprinkles is celebrating National Cupcake Day 2019 with an augmented reality experience in-store, accessed via the customer's phone, which will unlock a secret discount code to receive $1 off of any cupcake.
The cupcake chain is also launching a limited-edition cupcake flavor, which will be a strawberry cake studded with rainbow sprinkles, filled with sprinkles and topped with cream cheese frosting, and decorated with a rainbow sprinkle rim and a red heart.
Plus, customers will have the chance to win free cupcakes for a year, as for each cupcake purchased, guests will be entered into a giveaway which 22 entrants will win.
Sprinkles has 22 bakeries and 22 cupcake ATM locations in Arizona, California, DC, Florida, Illinois, Nevada, New York, and Texas.
Susie's Cupcakes
Get two free cupcakes when you sign up for Susie's Cupcakes rewards program. Why not try the seasonal Hot Chocolate Cupcake for National Cupcake Day? It's a chocolate cupcake filled and frosted with homemade marshmallow buttercream. You can find Susie's Cupcakes locations across California and Texas.