National Day of Prayer 2019 Guide: Prayers, History and President Donald Trump's Proclamation
The first Thursday in May each year is celebrated as the National Day of Prayer in the United States. The day is set aside for people from all faiths to pray for the country as a whole.
The day dates back to 1775 with the first call to prayer that happened when the Continental Congress called for prayers for the forming nation. But the day wasn't made official until 1952, when President Truman signed a Congressional proclomation declaring a national day of prayer.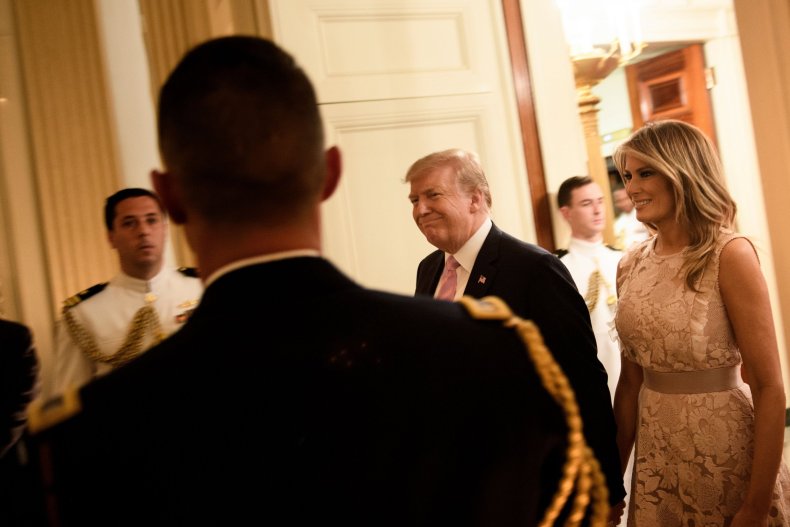 In 1988, President Reagan amended the law to make it officially the first Thursday in May each year. Traditionally the president releases a proclamation for the day, as do some other elected officials.
This year the proclamation from President Donald J. Trump said, "Today, on this National Day of Prayer, we once again come together to give thanks to Almighty God for the bountiful blessings He has bestowed on our great Nation and to ask for His unfailing counsel. We also acknowledge our dependence on God's love to guide our families, communities, and our country away from harm and toward abundance and peace."
Guide to National Day of Prayer:
The National Day of Prayer is meant to encourage people to pray for the nation. The theme this year is "Love One Another."
"Pray with us. Sponsor an event in your community. Become a volunteer. Order resources to help promote an event in your area. Support the National Day of Prayer financially. Together, we can mobilize unified public prayer for America!" said the National Day of Prayer website.
Anyone looking to participate in the National Day of Prayer can look up the list of events available on the website online. The event finder will help them find an event happening near them either by location or they can take part in virtual events instead.
The events ranged from prayer services to breakfasts and shared meals. President Trump also held a service at the White House Thursday.
The Church Prayer Leaders Network released a prayer guide last year for the day that asked people to "Pray for unity in America," "Pray for unity in the Church in America," "Pray for unity in families, workplaces, communities and cities in America," "Pray for unity among all ethnicities and people in America," and "Pray for unity that we will agree clearly, unite visibly, and pray extraordinarily for the next Great Spiritual Awakening in America."