National Dessert Day: Where to get Free Dessert at Wendy's, TGI Friday and More
National Dessert Day 2019 is today, October 14. It's a day to celebrate and indulge in your favorite desserts and perhaps try some new varieties. There really is no need to wait until Halloween to enjoy some sweet treats?
Many bakeries, restaurants and confectionery brands across the country are celebrating National Dessert Day with giveaways, deals, and promos. Get your hands on these delicious offers to start your Dessert Day right.
Nationwide dessert deals
Mrs. Fields
This deal's not just reserved for National Dessert Day. You can save on seasonal gourmet gifts and cookie baskets at Mrs. Fields throughout October. Buy Halloween treats and Thanksgiving gifts, and save with this Mrs. Fields discount code: 15% off with OCTOBER.
Krispy Kreme
Celebrate National Dessert Day with a trip to Krispy Kreme. If you sign up for the Krispy Kreme Rewards mailing list, you'll get a free doughnut of your choice. Choose from Original Glazed, Oreos Cookies and Cream, Strawberry Iced with Sprinkles and more.
TGI Fridays
Another way to grab a free dessert today is by signing up for TGI Friday's Friday Rewards mailing list. You get the choice of either a free appetizer or dessert—we know which one we'd choose. TGI Friday's desserts include Spike Espresso Brownie, Snicky Cake, and Strawberry Waffle, so you're sure to find a dessert you'll love.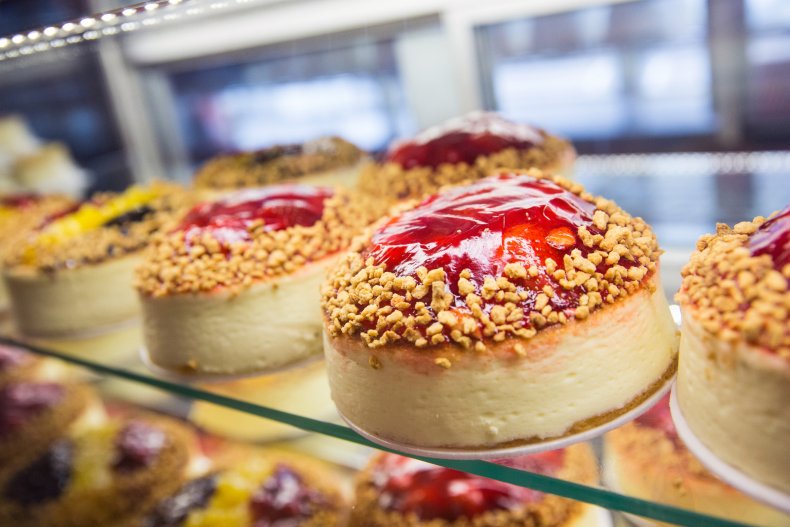 Ghirardelli
You can get a deal on Ghirardelli's delicious chocolates with various promos, including buy 2 and get 1 free on either the 40 or 80 piece gift bags. You can get free shipping on orders over $75 with code FREESHIP75.
Wendy's
Enjoy a free Small Frosty with the purchase of any Premium Combo at Wendy's. The milkshake/ice cream dessert comes in chocolate and vanilla and is the perfect dessert to enjoy after a burger and fries.
Local deals
Memoz, Portland, Oregon
Memoz is celebrating National Dessert Day with free pumpkin crumble at the build-your-own dessert bar. You can customize your pumpkin filling with various mix-ins, then top your dessert with vanilla ice cream or cream cheese frosting.
Spartan House, Aurora, Illinois
Spartan House is celebrating today by giving away a free dessert when you buy to entrees. Spartan House is a sports bar serving breakfast, lunch, and dinner.
Chick-fil-A, Fort Worth, Texas
Chick-fil-A in Alliance Town Center & Presidio Towne Crossing, Fort Worth, are celebrating with a free Chocolate Chunk Cookie when you say "dessert day" between 2 p.m. and 5 p.m.