National Dog Rescue Day: How to Adopt a Dog, and What to Expect
Happy National Dog Rescue Day!
When you're ready to bring a dog into your life, it's easy to run to the nearest pet store, pick a cute breed and go home. Adoption isn't always considered one of the first, or easiest, options in bringing a dog home, but it should be. About 3.2 million animals are adopted in America alone, and that's still not enough to clear out the cages. A whopping 6.5 million animals enter shelters annually, and some aren't even adopted within the year, according to the ASPCA.
America's shelters are overflowing with dogs who would love to find a forever home. Here's what you need to know about adopting a dog from a shelter and why it just may be the sweetest way to find a new furry best friend.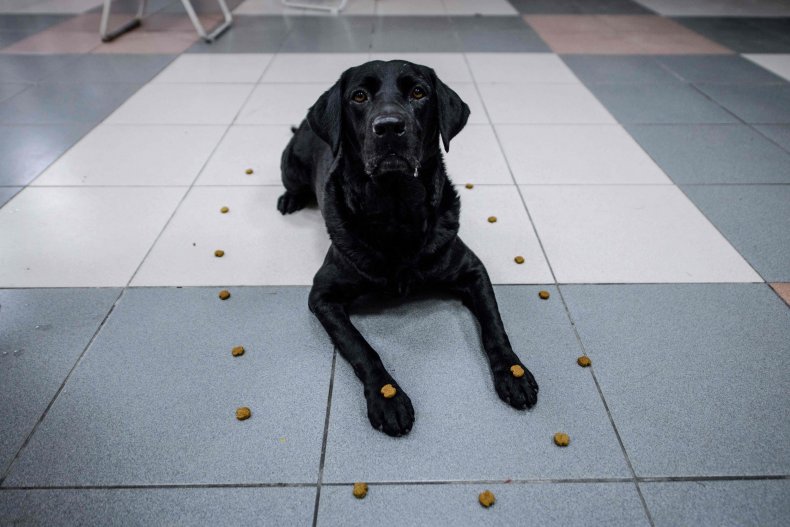 How to begin
While many shelter dogs are mutts, or unidentified breeds, it's important to know what sort of breed would fit your lifestyle well before adopting. If you live in a city or small apartment, a small dog with a quieter, less active lifestyle might be a good fit. Or maybe you want a high-energy dog that will go for runs and field days with you often.
Researching the types of dogs you'd like is a good place to start. Know the size that fits comfortably in your lifestyle and living situation.
If you don't have any preferences for size, breed or activity level, a shelter is a great place to meet a variety of dogs. While more than one could win your heart, having an idea of what type of pet you'd like to adopt can make the process smoother.
The application
To adopt a pet, it's usually necessary that you fill in an application. The length and seriousness of the application varies. If you're looking to adopt through a breed-specific community, chances are the application process will be longer and much more intense.
For a typical community shelter, a list of set requirements can define exactly what the adoption process entails. The questions typically concern your lifestyle, all people living in your home, if children are your the family or if you have plans to welcome children, and if you have owned pets in the past.
While the information you provide is personal, it's all to ensure the dog of your choice is going to a safe and loving home.
While adoption centers have different rules, many require anyone who wants to adopt to be at least 21 years old.
Cost
Adoption prices vary by shelter and by how long the dog has been there. Some shelters have free adoption days, where adoption fees are waived in order to clear space for incoming dogs.
If you plan to adopt a dog, make sure you are aware of the financial commitment it entails. From pet food to vet bills, adding a new member of your family is not always cheap.