Despite Dissent, National Teachers' Union Poised to Endorse Clinton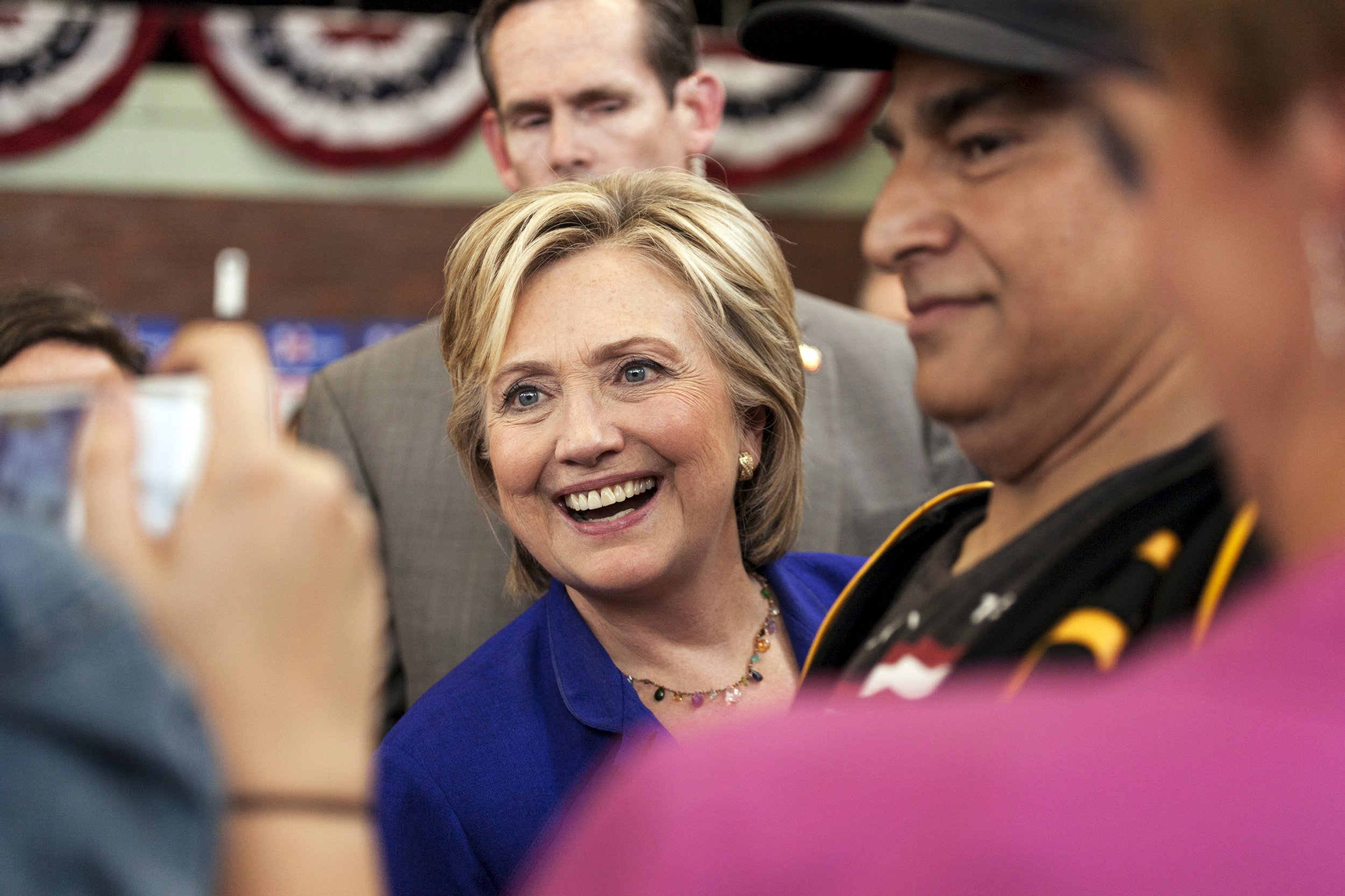 The nation's largest union is close to endorsing Hillary Clinton. The political action group of the National Education Association voted to recommend a Clinton endorsement to the NEA's administrative board during a recent meeting in Washington, according to a press release.
The NEA represents about 3 million educators and has branches in all 50 states plus Washington, D.C. The NEA Fund for Children and Public Education lobbies for the teachers' union at the state and national levels.
The national endorsement need not reflect endorsements from state and local boards. Clinton's main rival for the nomination, Bernie Sanders, has already been endorsed by NEA-Vermont (his home state), and the socialist candidate has a large base of supporters within the NEA in other states. The national organization reached out to Sanders, Clinton and Martin O'Malley as part of its endorsement process and seems to have settled firmly on the Democratic front-runner. No Republican candidates took part.
An email circulated among NEA leaders states that "Clinton is the best positioned candidate to win both the Democratic primary and general election. She has unmatched organizational strength, ground game, and fundraising ability to defeat the candidate of the Koch brothers," according to Politico.
The NEA endorsement is a complicated affair mixing politics and practical concerns. Teachers' unions are nearly uniformly allied with Democrats and want to see one in the White House, but the NEA has clashed with President Barack Obama and Education Secretary Arne Duncan over standardized testing and competitive evaluations of schools. Duncan, who has faced criticisms from unions throughout his tenure, announced his impending resignation early Friday afternoon.
When Obama sought the presidency in 2008, the NEA waited until he had already won the Democratic nomination to endorse him.
But with Clinton's campaign facing a growing challenge from Sanders, primary endorsements could have a significant part to play. Clinton has already received an NEA endorsement in the key primary state of New Hampshire, where she is facing serious competition from Sanders. The American Federation of Teachers endorsed Clinton earlier this month.
Education is more ideologically complex than other issues in national politics, with many conservatives like Jeb Bush sharing the views of Obama and Duncan on the need for national standards. But the parties are split over other initiatives, such as universal free college (something Sanders supports).
Ironically, Clinton drew the ire of teachers' unions in the 1980s when, as first lady of Arkansas, she spearheaded her husband's education reforms, which included teacher testing. Bill Clinton and his wife eventually won the support of skeptical education unions during his 12 years as governor.