National Face Mask Day: How To Get Your Lush Freebies
Today (August 11) is National Face Mask Day, and what better way to celebrate than by getting your hands on a free face mask?
Founded by Lush Cosmetics and celebrating its first day of recognition, the brand is paying tribute to the most hard-working skincare product of them all by giving away fresh face masks in its shops. The company is encouraging people to "stop, drop and mask" to reap the benefits of a facial.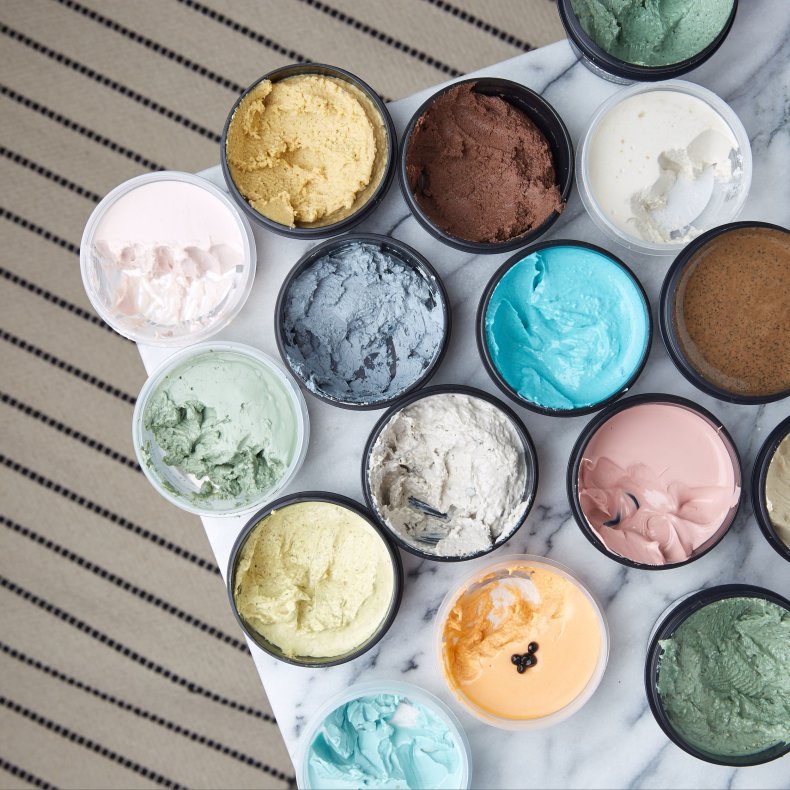 To participate, just stop by your local Lush store and take home a fresh face mask sample. Snap a selfie wearing a face mask, post it on social media using #nationalfacemaskday and you could win $500 in Lush products.
The vegan-friendly shop has 15 masks to choose from so there's no need to worry about finding something to suit your skin. You can choose from:
The Birth Of Venus
Bunny Moon
FOMO
Cup O' Coffee
1,000 Millihelens
Mask of Magnaminty
Just To Clarify
Don't Look At Me
Rosy Cheeks
Cosmetic Warrior
Brazened Honey
BB Seaweed
Cupcake
Catastrophe Cosmetic
While these face masks may seem good enough to eat, they didn't always look this way. In the 19th century, Helen M. Rowley from Van Wert, Ohio, submitted a patent for "Improvement in masks for medical purposes."
In a letter, which accompanied her design, Rowley described that her invention was to help those suffering with "certain forms of disease, or afflicted with a bad complexion" and that it would be made of flexible India rubber, either for the "purpose of exciting perspiration with a view to soften and clarify the skin by relieving the pores and the superficial circulation, or for the purpose of applying and confining nnguents or other medical preparations to the skin of the face for the palliation or cure of cutaneous eruptions, blotches, pimples, or other similar complexional defects."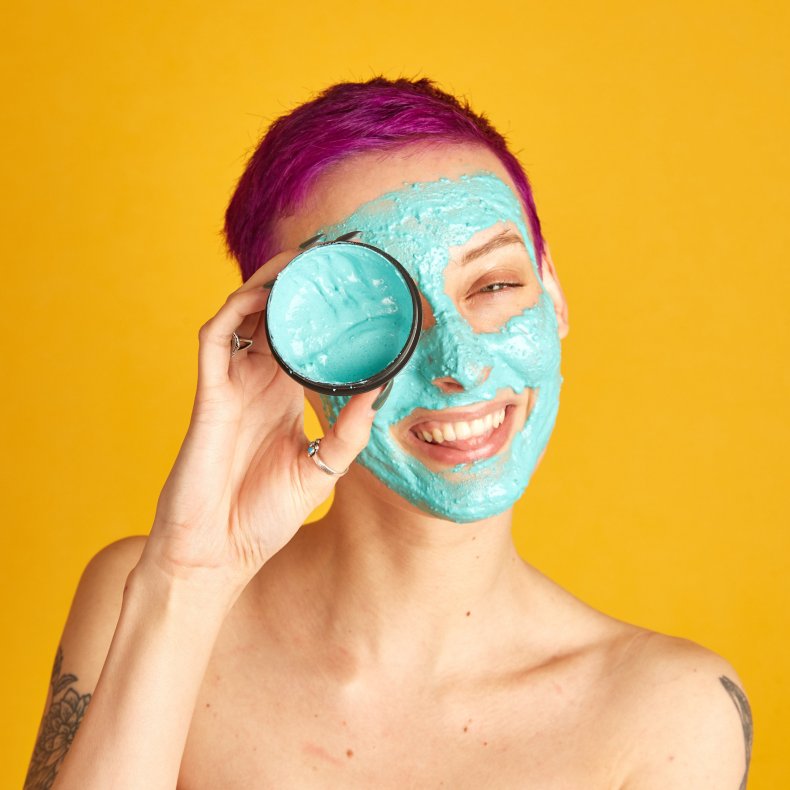 Rowley made it clear in her letter that the design should be adapted to the needs of different ladies, and even referred to a night mask, as she contemplated it being worn during the hours of sleep.
However, by 1952 the India rubber mask seemed to lose touch with its audience and another patent was filed by Ann S V Mann. In her letter, Mann writes: "Many women, especially married women, have deprived themselves of the benefits of such aids because of a natural reluctance to appear grotesque before others." Her mask was meant to allow women to go about their daily business without worrying about their appearance.