National Fast Food Day 2019: Deals, Offers, Promo Codes for McDonald's, Burger King, Taco Bell
Today, November 16, is National Fast Food Day. Why not celebrate with these deals at top U.S. fast-food chains? You can get offers, discounts and promo codes at fast-food chains like McDonald's, Burger King, Taco Bell, Subway and more.
National Fast Food Day Deals at Fast-Food Restaurants
McDonald's
Burger King
Taco Bell
Subway
Wendy's
Popeyes
KFC
Arby's
Dairy Queen
Jack in the Box
McDonald's
Get $5 off your first order at McDonald's with Uber Eats with the code: PTNH.
Get large fries for $1 when you order on the McDonald's App for the first time.
Burger King
You can get cheesy tots for $1 and get 10 chicken nuggets for $1.49 for a limited time at participating Burger King stores. Also, get two burgers for $6 and choose from a WHOPPER, Spicy Crispy Chicken, Crispy Chicken or Grilled Chicken.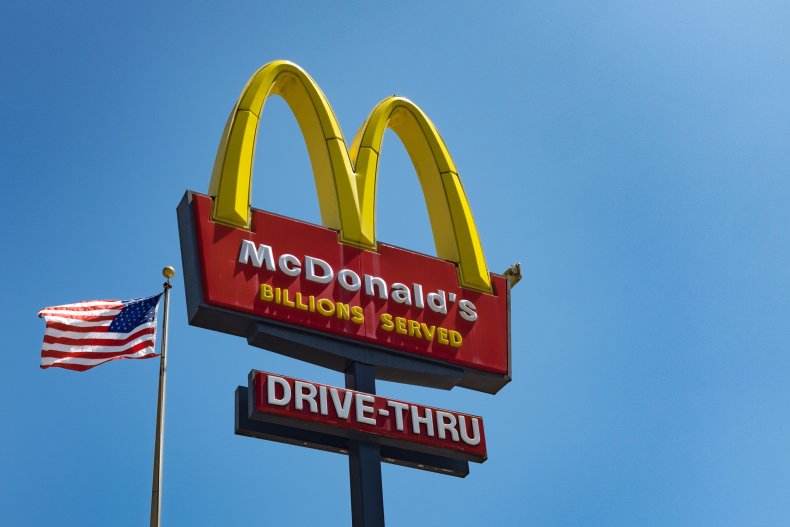 Taco Bell
You can get 15 percent off your first order when you register for a Taco Bell account. You can also get free delivery on your first Taco Bell order of $12 or more on Grubhub. Or, big groups can get 15 percent off one Party Pack when you order online or on the app. All deals are available until 10.59 p.m. on December 31, 2019.
Subway
Sign up to get Subway offers sent to your phone and get a coupon for a 6-inch sub for $2.99. Additionally, you can get $20 off a catering order of $200 or more with the coupon code SAVE20.
Wendy's
By using the Wendy's app, you can get a Dave's Double small combo for $5.
Popeyes
From now through November 18, you can get a 10 piece family meal for $19.99, a 14 piece family meal for $24.99, a meal for two for $8.99 and a three tenders dinner for $3.99 at Popeyes.
Dairy Queen
Mix and match two items at Dairy Queen for $4 and choose from items such as a cheeseburger, regular fries, two-piece chicken strips, pretzel sticks with zesty queso, any size soft drink and a small sundae.
KFC
Mix and match two items at KFC for $6, or eight pieces of Original Recipe, Extra Crispy, or Kentucky Grilled Chicken, a large coleslaw, four biscuits and two large mashed potatoes and gravy for $20.
Arby's
Get free fries and a soft drink with any sandwich purchase when you sign up for Arby's email list.
Jack in the Box
For a limited time, you can get the Really Big Chicken Sandwich combo for $3.99, sauced and loaded fries for $3, or a BLT cheeseburger combo for $4.99 at Jack in the Box. You can also get either medium fries or curly fries for free through the eClub or text subscription.