National Frappe Day: Best Deals and Starbucks Secret Menu Frappes
Today, October 7, is National Frappe Day. We're celebrating with the best frappe deals and our favorite Starbucks secret menu frappes.
A frappe, or frappuccino, is an iced, blended coffee drink that comes in tons of varieties, and is typically served with whipped cream and sauce. Classic frappuccinos include Pumpkin Spice, Salted Caramel Mocha, and White Chocolate Mocha.
However, Starbucks fans will know that there is a "secret menu" that allows you to customize your order to create fun variations of the classic frappe. It is worth noting that as people come up with new ideas all the time, your Starbucks barista may not know all the "secret menu" items.
Instead, ask to tweak your order or read out the recipe to create your desired frappe. Customized frappuccinos may be a little more expensive than menu items, so keep that in mind.
We've rounded up the latest secret menu recipes to hit the internet, and they all happen to be quite seasonal. Take a look at our favorites below, and decide which one to try on National Frappe Day.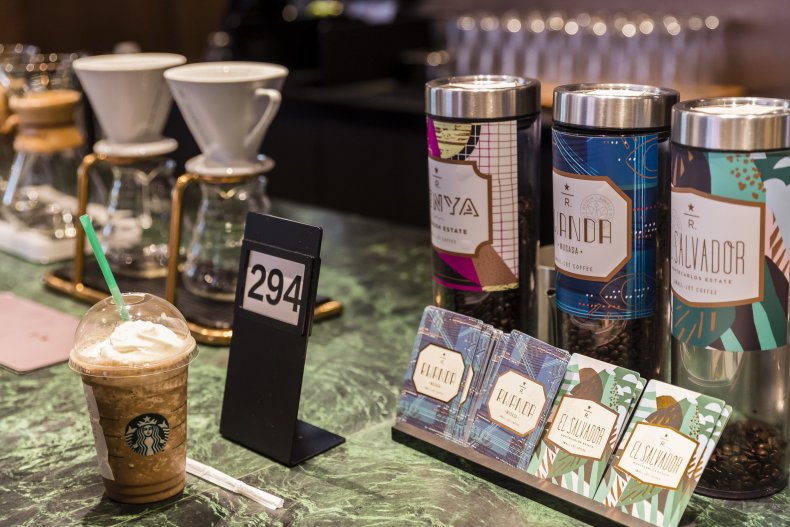 Here are the latest secret menu frappuccinos at Starbucks...
Maleficent Frappuccino
One of the newest secret menu recipes to hit the internet is the Maleficent Frappuccino which originated in Disneyland. Ask for a Vanilla Bean Creme Frappuccino blended with blueberry juice and dragonfruit. This one was topped with matcha whipped cream, but this is an exclusive ingredient, so why not go for whipped cream with matcha sprinkled on top?
Jack Skellington Frappuccino
Just in time for the holiday season, a Jack Skellington frappuccino. To order this, ask for a single-shot Pumpkin Spice frappuccino with chai syrup. Ask for mocha drizzle inside the cup, and top it with whipped cream and java chips. The frappuccino pays tribute to Jack with its blend of fall and winter flavors!
Sally's Frappuccino
Another frappe inspired by The Nightmare Before Christmas, this one is inspired by Sally, and more specifically, the colors of her dress. Ask for a Vanilla Bean Frappuccino with matcha powder blended in it, caramel drizzle in the cup, top it with whipped cream, strawberry sauce, and strawberry inclusions.
Oogie Boogie Frappuccino
And one more from everyone's favorite Halloween movie... The Oogie Boogie Frappuccino is essentially a White Mocha and java chip Frappuccino. But ask for whipped cream on the bottom with whole Java Chips. Then, add whipped cream on top and sprinkle matcha and cookie crumbles.
Top Frappe Deals
McDonald's
Available now through December 29, 2019, McDonald's deal is that when you buy five McCafé drinks, you get one free. Why not take all your friends to McDonald's and try their Caramel Frappe and their Mocha Frappe?
Nestlé
Nestlé Café by Chip is celebrating National Frappe Day with a buy one get one free offer, available through October 7. Nestle's Frappes include the Chocolate Chip Cookie Frappe and the seasonal Gingerbread Coffee Frappe.