National Fried Chicken Day Deals: Popeyes, KFC, Chick-fil-A, White Castle and More
We all love a bit of fried chicken. To celebrate National Fried Chicken Day, Newsweek has compiled a guide to deals to help you get your chicken fix.
Fried Chicken Facts
According to the Daily Meal, fried chicken was originally a Scottish dish that was brought over to America. It makes a lot of sense, given the Scottish like to deep-fry Mars Bars.
It was also considered a special occasion dish until the early 1900s, according to the Daily Meal. This is because spring chickens, which are the required type of chicken due to its fat content, were scarce.
National Fried Chicken Day Deals
Slim Chickens: According to its website, customers can grab a $5.99 Chick's Meal all day long.
Popeyes: To celebrate your love of fried chicken, you can get a $10 Bigger Box from the Louisana Fried Chicken love nest.
KFC: The Colonel has announced free delivery through delivery partner Grubhub for National Fried Chicken Day (July 6). Customers in the U.S. will automatically receive free delivery when they order KFC through Seamless.com, the company's NYC brand or the respective brand apps (no special code needed) from Thursday, July 4 through Sunday, July 7.
Also, with the purchase of any KFC 10, 12, or 16-piece chicken-on-the-bone meal (in the restaurant or via Grubhub), customers will receive four free limited time only Cinnabon Dessert Biscuits.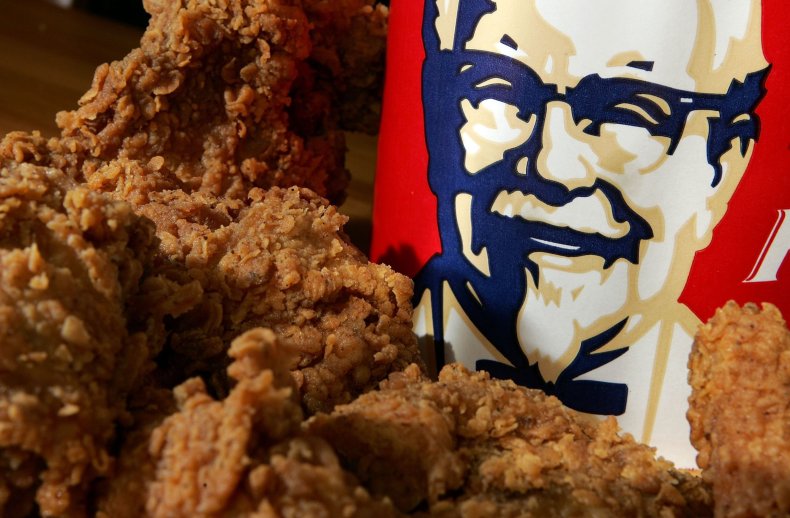 White Castle: Get 20 chicken rings for $5.49, according to the company's website.
Chick-fil-A: Weirdly, the chain is not celebrating fried chicken day, even though it sells fried chicken. Instead, on July 9, it will celebrate its Cow Appreciation Day. If customers dress up in cow themed attire or accessories they receive a free entree until 7 p.m. local time.
Cracker Barrel: Get a Southern Fried Chicken Picnic Box for $33.99 as a way to celebrate chicken.
Dog Haus: For National Fried Chicken Day on Saturday get the "Bad Mutha Clucka" for $5. Dine-in only.
Pollo Campero: The chain is offering free delivery with no minimum purchase for orders on the restaurant's app and website until Sunday.
Of course, if you're fatigued from Independence Day celebrations, you could always try to make your own fried chicken.