National Girlfriends Day 2018: 20 Instagram-Worthy Quotes To Celebrate Your Significant Other Or Best Friend
The last full month of summer is kicking off with an ode to girlfriends everywhere. National Girlfriends Day, a fun holiday honoring significant others or female best friends, lands on August 1.
However you decide to celebrate the fun day with your significant other or your girlfriends, Newsweek has rounded up 20 Instagram-worthy quotes to commemorate National Girlfriends Day from Bustle, Brainy Quotes and Elite Daily.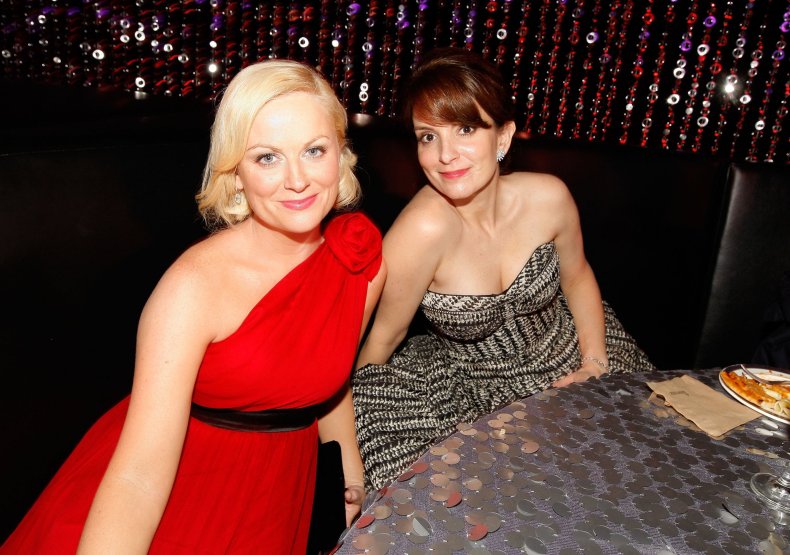 "A best friend isn't a person, Danny. It's a tier." Mindy Lahiri, The Mindy Project
"It's the friends you can call up at 4 AM that matter." Marlene Dietrich
"They say nothing lasts forever…dreams change, trends come and go, but friendships never go out of style." Carrie Bradshaw, Sex and the City
"Who run the world? Girls!" Beyoncé
"You know when I feel inwardly beautiful? When I am with my girlfriends and we are having a 'goddess circle.'" Jennifer Aniston
"I never want to stop making memories with you." Pierre Jeanty
"Hoes before bros. Ovaries before breviaries. Uteruses before duderuses." Leslie Knope, Parks and Rec
"I don't know what I would have done so many times in my life if I hadn't had my girlfriends." Reese Witherspoon
"We're getting ready to take over the world. My group of girlfriends—we're renegades." Lisa Bonet
"The only people you can really share certain things with in secret are your girlfriends." Shirley Knight
"I don't know about you, but my girlfriends have been my girlfriends forever, and they're my sisters and my family." Elizabeth Olsen
"Whether you're throwing up or breaking up, you want your girlfriend right there! I don't trust women who don't go to their girlfriends." Drew Barrymore
"We're sisters; you're my family. What is you, is me. There's nothing that you could ever say to make me let go." Blair Waldorf, Gossip Girl
"There's nothing better than a glass of wine, a girlfriend, and a long talk." Karen Fairchild
"My girlfriend and I never let each other forget how much we love each other. It's all about reminding the other person who important and special she is to you." Tyler Hoechlin
"Lots of people want to ride with you in the limo, but what you want is someone who will take the bus with you when the limo breaks down." Oprah Winfrey
"Things are never quite as scary when you've got a best friend." Bill Watterson
"Sisters never pack up. We always run back, love." Lady Gaga
"That's how it goes, kids. The friends, neighbors, drinking buddies, and partners in crime you love so much when you're young, as the years go by, you just lose touch. You will be shocked when you discover how easy it is in life to part ways with people forever. That's why, when you find someone you want to keep around, you do something about it." Ted Mosby, How I Met Your Mother
"My best friend is the one who brings out the best in me." Henry Ford