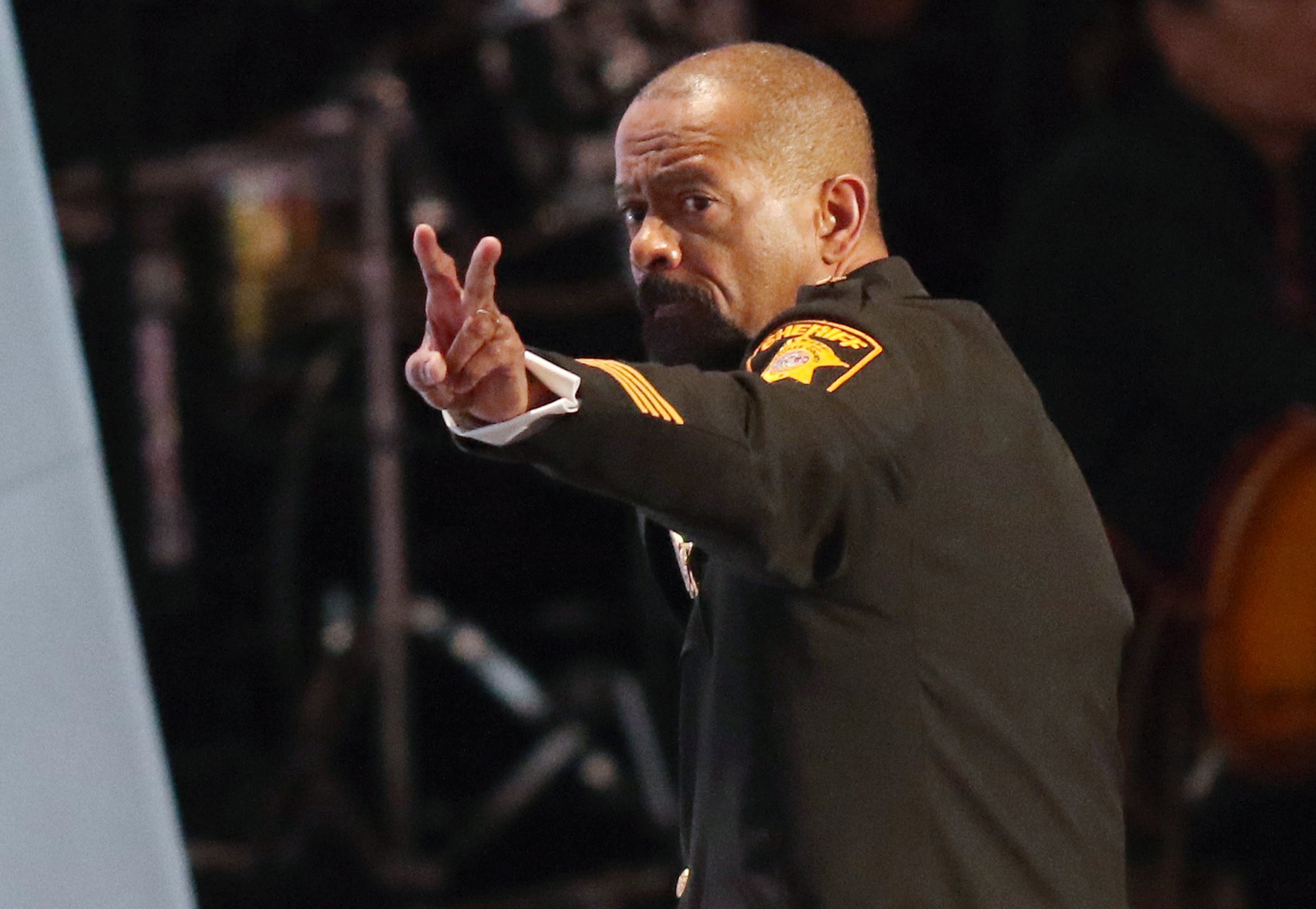 Wisconsin Governor Scott Walker activated the National Guard on Sunday to assist should further riots erupt in Milwaukee over the police killing of an armed suspect in a predominantly black neighborhood.
The Sherman Park neighborhood, which has a reputation for poverty and crime, appeared calm at midday on Sunday after businesses were burned, cars set ablaze and gunshots fired by demonstrators angered by the police killing.
Police presence in the area was low with some residents milling around and others cleaning up debris.
Walker announced the action after a request from Milwaukee County Sheriff David Clarke, nationally known as a conservative voice in Republican politics, who met with Walker and Wisconsin National Guard Adjutant General Donald Dunbar.
Walker said the Guard would be "in a position to aid local law enforcement upon request."
Police violence against black men and women also has sparked intermittent, sometimes violent protests in U.S. cities from Ferguson, Baltimore, New York, Baton Rouge, Louisiana, and St. Anthony, Minnesota, in the past two years.
The outrage has given rise to the Black Lives Matter movement and touched off a national debate over race and policing in the United States.
The trouble started on Saturday afternoon. A patrol officer fatally shot a suspect who fled after police stopped his vehicle, police said.
A Milwaukee Police Department statement did not name him but said he was 23 years old, had a lengthy arrest record and was carrying a stolen handgun loaded with 23 rounds of ammunition when stopped for unspecified "suspicious activity."
The statement did not say whether the man fired any shots or pointed the weapon at officers. A second suspect who fled from the vehicle was quickly taken into custody. The officer who shot the suspect was placed on administrative duty pending an investigation by the Milwaukee County District Attorney's Office, police said.
Crowds gathered and turned violent during the night. Windows of police cars were smashed and other vehicles were set on fire, as were a gas station, an auto parts store and at least three other businesses, officials and local media reported.
The National Guard was deployed in Ferguson, Missouri, in August 2014 after several nights of rioting over the police killing of an unarmed black man. Units of the National Guard, a part of the United States Armed Forces reserves, are under the dual control of the states and federal government.
Clarke, who endorsed U.S. presidential candidate Donald Trump at the Republican National Convention last month, has in the past advised residents to arm themselves against criminals. An African American, he has publicly opposed Black Lives Matter.
The sheriff's office typically oversees county-level law enforcement matters such as county courts, jails and pretrial services but deployed officers and equipment to help police quell Saturday night's riots.