National Guard to Withdraw From Ferguson as Protests Quiet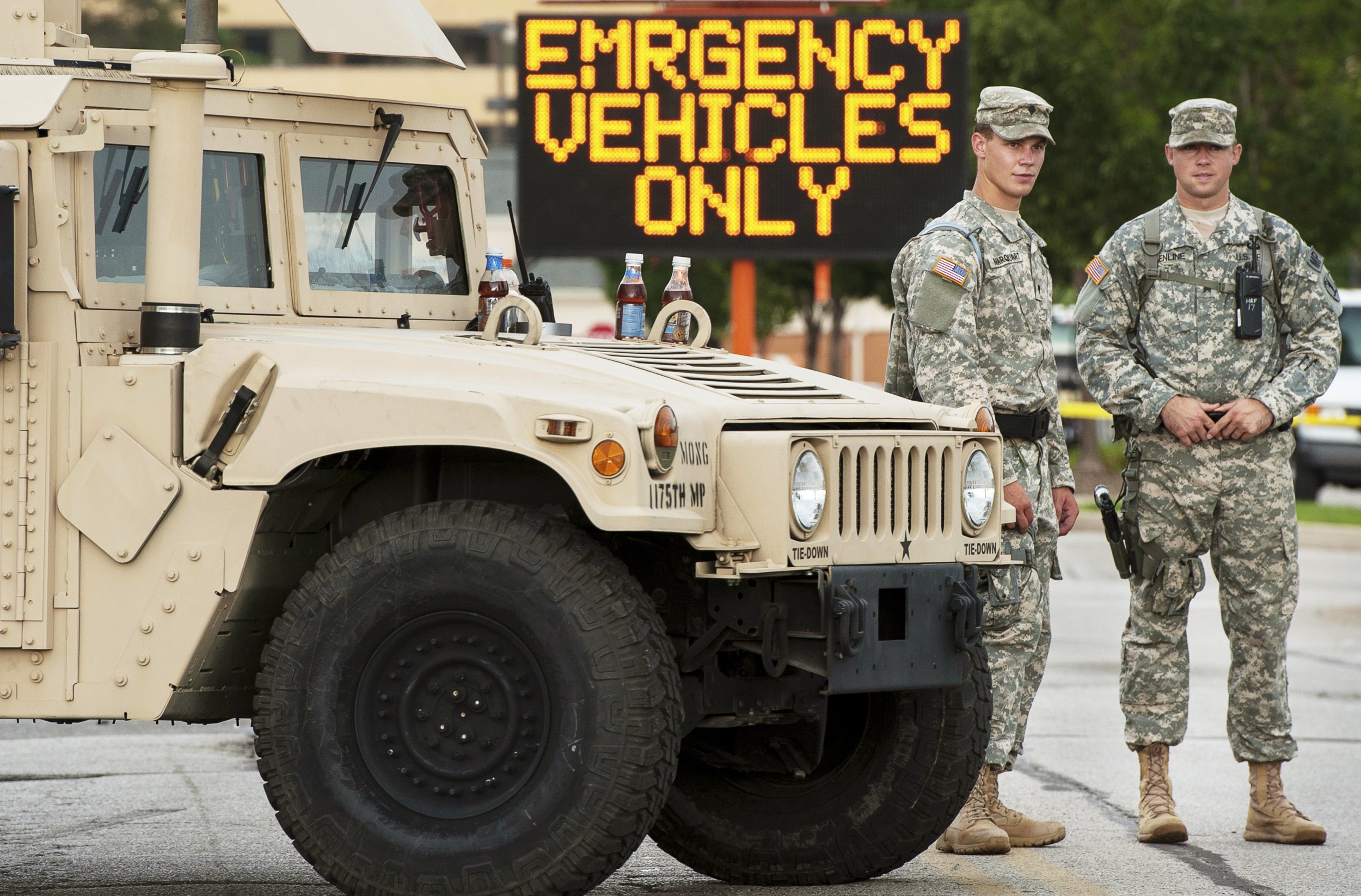 Missouri Governor Jay Nixon today ordered the Missouri National Guard to begin the "systematic process of withdrawing from the city of Ferguson," St. Louis Public Radio reported.
The order comes after the 10 straight nights of protests in the small city of 21,000, where almost two weeks ago police officer Darren Wilson shot and killed Michael Brown, an unarmed 18-year old black man. Last night's protests were visibly muted; some eyewitnesses said members of the news media now outnumbered protesters. There were fewer arrests than any night so far, and no major clashes between protesters and police.
Gov. Nixon ordered the National Guard into Ferguson last Monday, when clashes between local law enforcement and protesters were at their height. Violence flared briefly when the National Guard arrived, but died down quickly.
Gox. Nixon did not say which law enforcement agencies would be responsible for protest policing once the National Guard departs. Before its arrival, the Missouri Highway Patrol under the command of Capt. Ron Johnson was tasked with keeping the peace in Ferguson, after St. Louis County law enforcement officials' aggressive response heightened tensions.