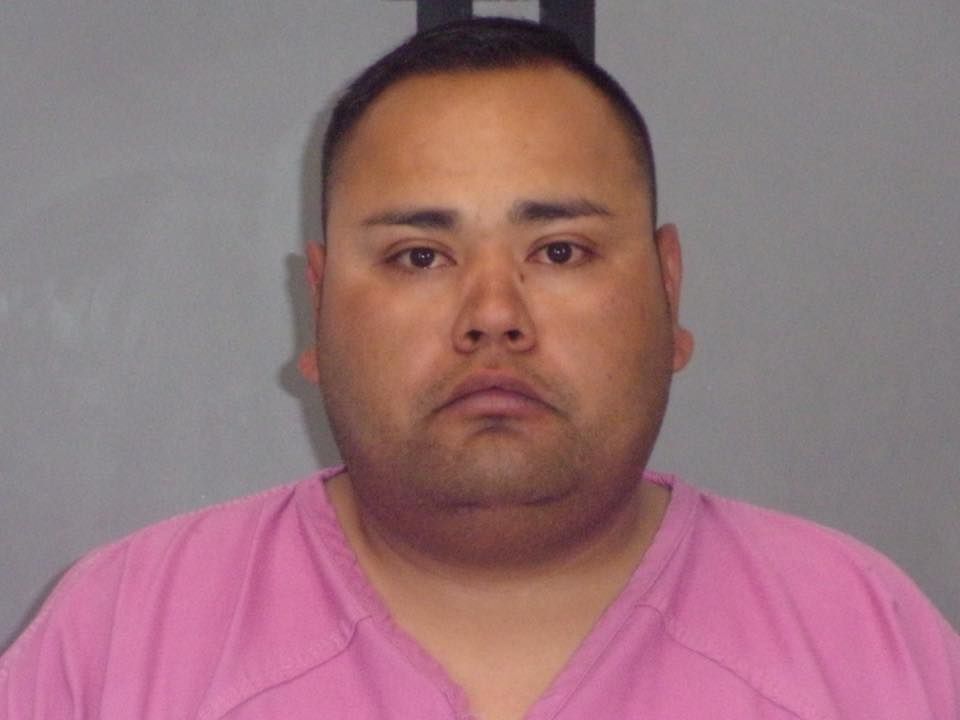 A U.S. National Guard officer stationed at a Texas border town—in anticipation of the arrival of caravans of Central American migrants heading towards the U.S.—was arrested on Monday morning for allegedly sexually assaulting a female colleague.
The Alpine Police Department said officers arrested Luis Ontiveros, a 30-year-old National Guardsman, at a hotel in Alpine, Texas—roughly 80 miles from the southern border—just after 4 a.m. on Monday after responding to reports of a sexual assault.
"Upon investigation of the report, Luis Ontiveros was arrested for sexual assault of a female," the police department said in a press release. "Ontiveros is in the National Guard stationed in the area."
Authorities confirmed to ​The Daily Beast that the alleged victim who called police was also a National Guard officer, who said she had been "inappropriately" touched by a "severely intoxicated" Ontiveros.
According to CBS 7, an arrest affidavit showed that the victim told officers that she had been drinking with a group in a hotel room when she fell ill. The woman alleged that Ontiveros offered to take her back to her room, but that when she laid down, the National Guardsman told her that "if she did not wake up he was going to kiss her."
Ontiveros was then alleged to have removed her clothes and sexually assaulted the woman before she could leave the room. When she was able to leave, she said she went to the hotel room next door, telling a man inside that Ontiveros had tried to rape her.
Laura L. Lopez, press secretary for the Texas Military Department, told The Daily Beast the department was "taking these allegations very seriously and will be opening up an inquiry into what happened Monday night in Alpine, Texas."
Alpine Police Lieutenant Felipe Fierro told the news outlet that the arrest represented the first incident of alleged misconduct reported to the police department in connection with the active troops recently stationed in the area.
"This is the first incident I am aware of," Fierro said. "These national guards are not stationed in our town so we never see them. They have not been disturbing the peace as far as I am concerned."
National Guard officers have been deployed across border towns in Texas, Arizona and California, along with thousands of military troops, in anticipation of the arrival of thousands of migrants making their way to the U.S., which President Donald Trump has described as an "invasion."
Members of the caravan are predominantly coming from Central American countries including Honduras, El Salvador and Guatemala, fleeing over fears of violence and political and economic instability.
The Alpine Police Department and the Texas Military Department did not immediately respond to a request for comment from Newsweek.