National Handbag Day: Deals and Best Handbags to Buy in Online Sales
National Handbag Day 2019 is today, October 10. We've rounded up the best promos and sales for this season's most stylish bags. From croc-effect and structured shapes to chain straps—fall's biggest trends are within reach, with a mix of affordable and high-end brands.
Check out our list of the best handbags 2019 reflecting fall trends:
Croc Effect
Structured Look
Chain straps
Croc Effect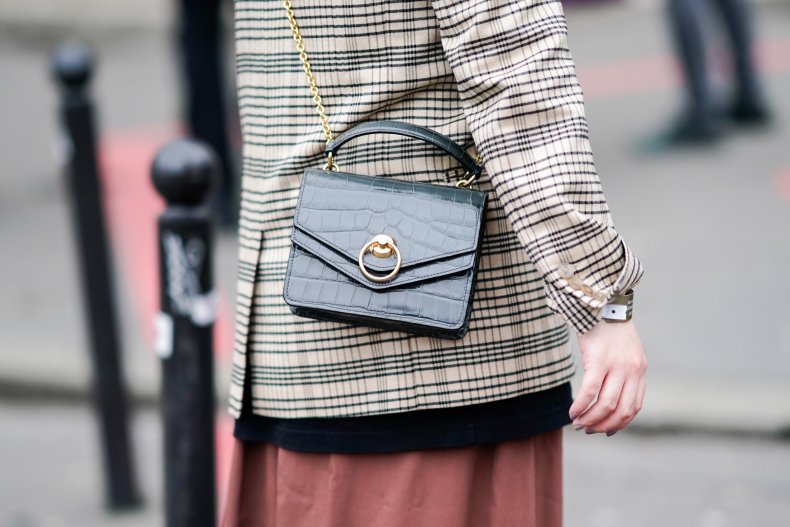 The croc effect is a fall handbag trend seen on designer runways like Chloe and Givenchy. The textured print gives fall outfits a perfect pop and looks great in dark, warm tones. While designers typically use real croc skin, we've opted for some cruelty-free, faux options that are just as stylish.
This faux leather croc skin bag from Asos is a gorgeous color for fall. It's on sale at $36, down from $45. Plus, if you're new to Asos, use code ASOSNEW15 for 15% off.
This croc-effect bucket bag from Mango is another great option. A crossbody style in a black croc skin texture—it's a simple, yet fashionable take on the trend. It's on sale at $39.99 down from $59.99.
Another one from Mango, but this time, a small, croc skin effect cross-body purse with a gold chain and metal clasp. The sale price is $19.99, down from $29.99.
Structured Look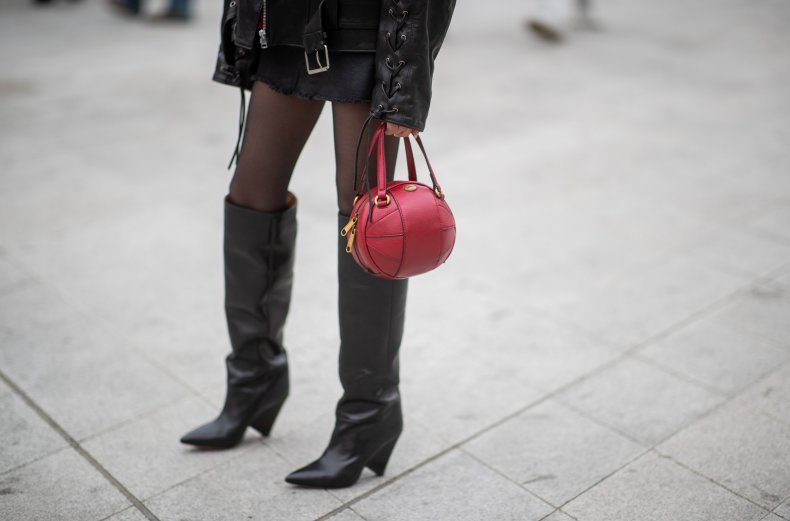 A key trend seen on the fall runways is structured handbags coming in all kinds of shapes. A structured handbag is a striking accessory that's surprisingly easy to pull off. Whether you go for a sphere or box—structured purses are where it's at.
We love this rose gold caged box bag from Asos. The rose gold metal is a beautiful take on the see-through bag trend. Just make sure what you keep inside the bag is as aesthetically pleasing. This bag is on sale for $38, down from $48.
This cylindrical pearl and gold bag by Vanina on Net-a-porter is a high-end, elegant version of the structured bag. It's held together by strings of faux pearls, and the gold lining makes sure nothing falls through the gaps. The bag is $360, and though it's not on sale, you can use the code NEWNOW15 to get 15% off.
Chain straps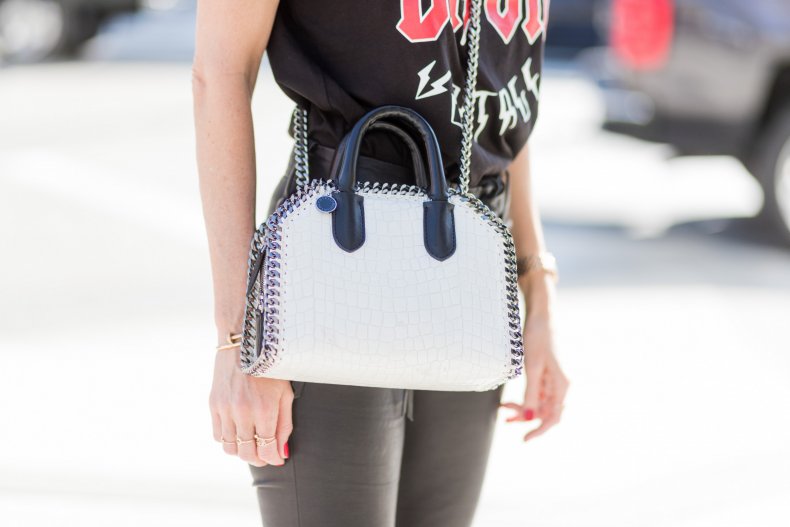 Chain straps are back this fall, from designers to affordable brands. Perhaps the easiest trend on this list to style, chain straps' classic look elevate any fall outfit.
This leather quilted chain strap bag from Asos takes the trend a step further by adding a chain trim around the bag's edges. There's a huge saving to be made on this bag, as it's now $28.50 down from $72.
Michael Kors' take on the trend is to go big—this bag comes with chunky straps, which is a statement on an extra small crossbody bag. It comes in various colors, but the Admiral blue color is $208 down from $298.