National Ice Cream Cone Day: Deals, Discounts and Offers from Baskin Robbins, Ice Cream Jubilee and More
We've had some incredible savoury food in this week's national food days, so it's time for some dessert on the weekend.
22 September is National Ice Cream Cone Day, which means free ice cream for all… almost. Locations across the United States are getting on board with their own deals, some good, some great. But in the end, any discount on ice-cream is good, right?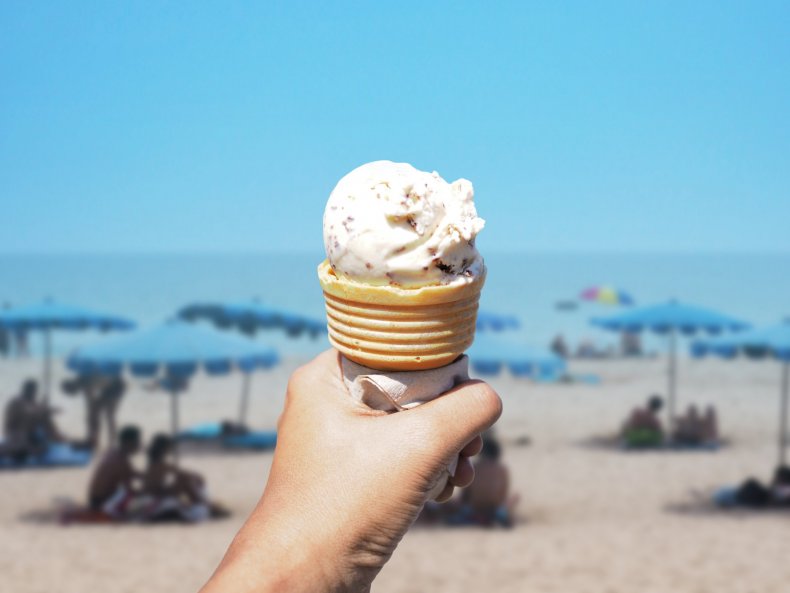 Let's dive into some of the best deals available:
The good news is you can get a cone for free; the bad news is you need to download an app. Anyone who downloads the Baskin Robbins app can claim a free regular scoop of whatever they'd like. Score.
This one requires a friend, or at least a very hungry person. The Washington, D.C. dessert parlour is doing a "buy one, get one free" promotion for cones. If you really want a deal, you can sign up to their Scoop Club for another freebie.
Maybe you want a full meal before indulging in dessert? Maryland Chick-Fil-A locations are giving out free ice cream cones to kids between 10:30 a.m. and 6 p.m. There is a catch though, they need to attend the Port Discovery Children's Museum. Still, education and ice cream ain't so bad.
Mama's on 39
If you're near Huntington Beach or Los Alamitos in California, Mama's is selling ice cream cones for just $1. No strings attached, pick from one of eight thrifty flavors including rocky road and rainbow sherbert. Hopefully the weather matches up for a walk down the beach.
Belgian chocolatiers serving cheap ice cream; we like the sound of that. It may be another "bring a friend" deal, but it's hard to pass up a chocolate soft serve in a waffle cone. Buy one cone and get the second one 50 percent off. The deal technically started on Thursday, but we thought we'd let you know before it expires today.
Keeping it simple, Dairy Queen is giving out free small Blizzards for anyone who downloads the Dairy Queen app. You do have to register, but a free ice cream is a free ice cream. Hot (cold?) tip, this offer is ongoing.
How fitting for an ice cream parlor to reopen on National Ice Cream Cone Day. Carvel, in New York, is celebrating its grand reopening with free junior cones between 1 and 5 p.m. If you're really lucky you might even get to meet Fudgie the whale.
Have we missed any great deals? Let us know and we can add them to the list.