National Ice Cream Day Deals from Baskin-Robbins, Cumberland Farms, Häagen-Dazs and More
Today (July 19, 2020) is National Ice Cream Day and what better way to celebrate than bagging yourself some iced treats from some of your favorite brands.
The day itself is part of National Ice Cream Month, which was created by President Ronald Reagan in 1984. According to the International Dairy Foods Association (IDFA), the president designated July as the month for Americans to observe with "appropriate ceremonies and activities." The day itself is the third Sunday in July.
Ice cream is loved by Americans everywhere. According to IDFA, 23 gallons of ice cream is consumed by the average American each year and has been a key feature in global communities. Many ice cream companies are family-owned and have been around for over 50 years.
IDFA also says that ice cream supports the U.S. by contributing more than $11 billion directly into the economy. It also supports over 26,000 direct jobs which generate $1.6 billion in direct wages.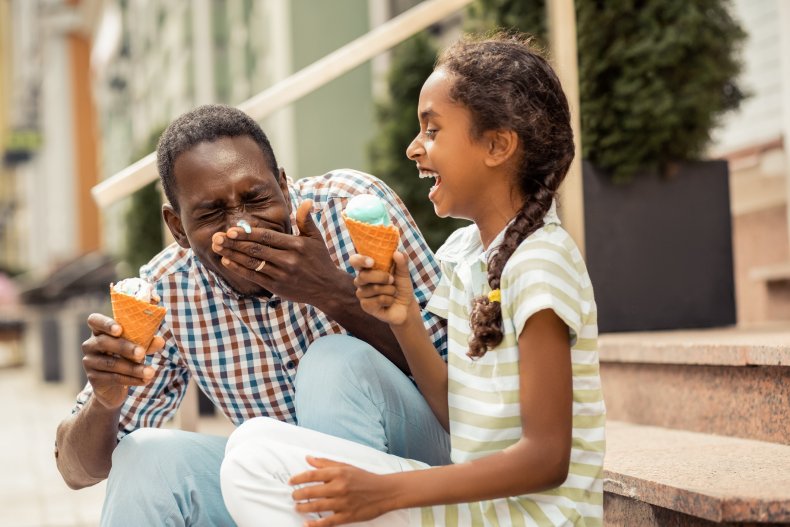 National Ice Cream Day Deals
Baskin-Robbins: The ice cream brand is celebrating the month with its new Creature Creations line up as well as some freebies and delivery deals.
The three new characters include a unicorn, mermaid and monster, and are included on playful cup designs, an edible white chocolate topper and a colorful explosion of sprinkles, according to the company. Each creature can be customized with any flavor, letting creative minds run wild.
Unicorn Creature Creation: Includes a white chocolate horn and rainbow sprinkles
Mermaid Creature Creation: Topped with a wave of sprinkles and an edible mermaid tail, this lady and her posse of playful dolphins will add a splash of excitement to any scoop
Monster Creature Creation: With a single inquisitive white chocolate eyeball and a fun-filled eruption of colorful sprinkles.
With each purchase of a character, customers can get a free creature-inspired crown. They are available at Baskin-Robbins locations nationwide.
If you don't want to venture out, DoorDash is delivering Baskin-Robbins classics. During National Ice Cream Month, the service is offering a $0 delivery fee on orders of $15 or more (excluding taxes and fees).
On National Ice Cream Day itself, ice cream fans can get a free scoop with any DoorDash order of $15 or more with code BASKINSCOOP. The offer will be available while supplies last and at participating locations on July 19, 2020.
Cumberland Farms: The retailer is celebrating National Ice Cream Day by offering customers $1 off any of the its Ultimate Scoop Ice Cream flavors for a price of $4.49/pint versus the regular price of $5.49/pint.
On National Ice Cream Day, customers can text the word SCOOPS to 64827 to receive $1 off any pint of Ultimate Scoops at any of Cumberland Farms' nearly 600 retail locations across the Northeast and Florida. Existing members of the text database will receive the coupon on the morning of July 19, 2020, automatically, and the offer is redeemable through July 21, 2020.
Ultimate Scoops come in a variety of flavors, ranging from Doughlicious Cookie Dough to Peanut Butter Persuasion, as well as the brand's latest addition, Rapturous Raspberry Burst, which is a combination of rich and indulgent raspberry ice cream, swirls of red raspberry, and decadent chunks of dark chocolate. To find a store near you, check out the store locator here.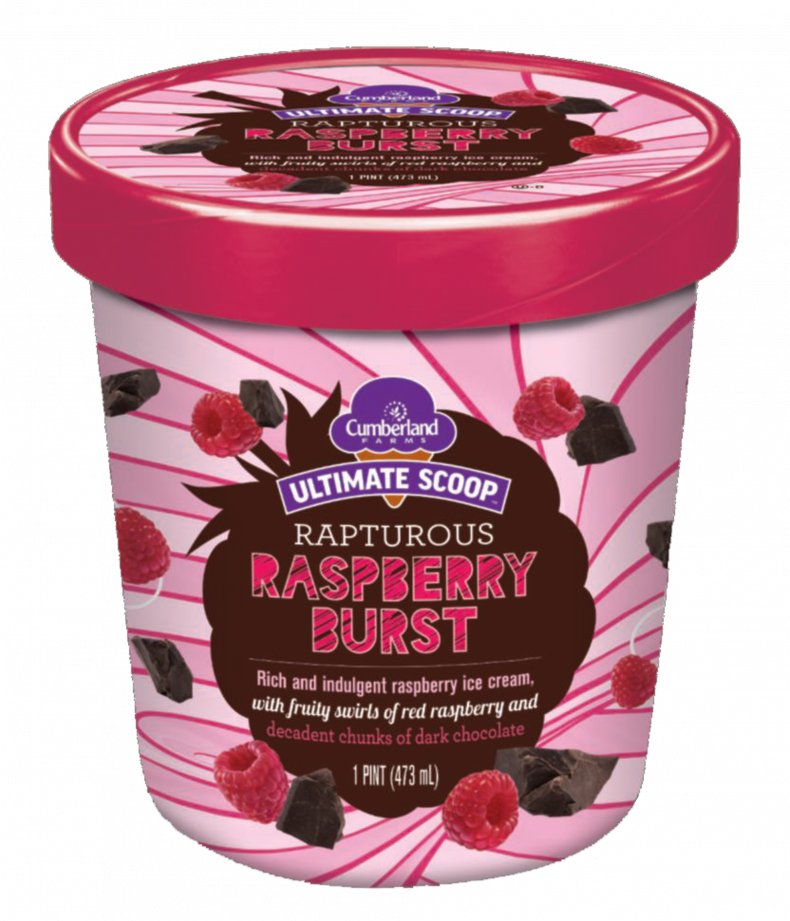 Don't Pay Full has also provided discounts for National Ice Cream Day, using the codes below.
Delivery service DoorDash also has discounts for Ice Cream Day. If you're buying from The Ice Cream Shop on July 19, 2020, you can get free delivery when using the promo code ICECREAMDAY.
If you're looking for deliveries of your favorite convenience store ice cream, DoorDash is also offering discounts for customers. Get $5 off purchases of £15 and over on ice cream or a frozen dessert on July 19, 2020, with code ICECREAM5OFF. Participating merchants listed below:
CVS
Walgreens
The Convenience Store
7-Eleven
Wawa
Casey's
Hasty Market
Circle K
Everyday Essentials Corner Store
GetGo
Speedway
Market On Demand
Royal Farms
Holiday Stationstore
Fast Mart
ExtraMile
Fresh Thyme
Smart & Final
Sensodyne: The toothpaste brand is hosting a same day giveaway on July 19, 2020, at 12:00 p.m. ET. For a chance to get some freebies, tweet "#SensodyneSundae" + #giveaway + " (ice cream emoji)" will receive a same-day delivery of a cooler bag that includes one pint of ice cream, an ice cream bowl, delicious sundae toppings and Sensodyne® Rapid Relief toothpaste. This competition is for those based in New York City, Los Angeles, Chicago, San Francisco, and Philadelphia.
I Love Ice Cream Cakes: Get a $3 off coupon off popular cakes such as its Carvel, Oreo and Reese's. It can be used in grocery stores, online and participating stores.
Dairy Queen: Get $1 off any sized Dipped Cone (excluding kid cones) on July 19, 2020. The limited-time deal available for one day only is redeemable through the Dairy Queen mobile app at participating locations nationwide.
Häagen-Dazs: Even though it has postponed its free cone day due to the COVID-19 outbreak and putting its customers first, this company is still doing something to celebrate National Ice Cream Day. The ice cream brand is launching a competition on Instagram on July 19, 2020, where fans can share their most creative flavor idea in a comment. Eight ideas will be selected to compete in the Fantasy Flavor Scoop Off. The last fan standing will win 15 handmade cartons of their winning, customized fantasy flavor, 24 coupons for a year's worth of ice cream and branded swag like ice cream scoops.
Join the contest on Instagram by doing the following:
Follow Häagen-Dazs on Instagram
Look for our contest announcement post on National Ice Cream Day on Sunday, July 19, 2020
Share your most creative flavor idea in a single comment that starts with "My contest entry:" and tag a friend in the same comment
Häagen-Dazs will review each valid entry and select eight ideas to compete in the Fantasy Flavor Scoop Off bracket
Check out the full Official Rules for full details on entry requirements, eligibility, prize information and more. A link to the Official Rules can be found on Häagen-Dazs's Instagram profile starting July 19, 2020
Newsweek has affiliate partnerships. If you make a purchase using our links, we may earn a share of the sale.