National Ice Cream Day 2018: Where to Get Free, Discounted Ice Cream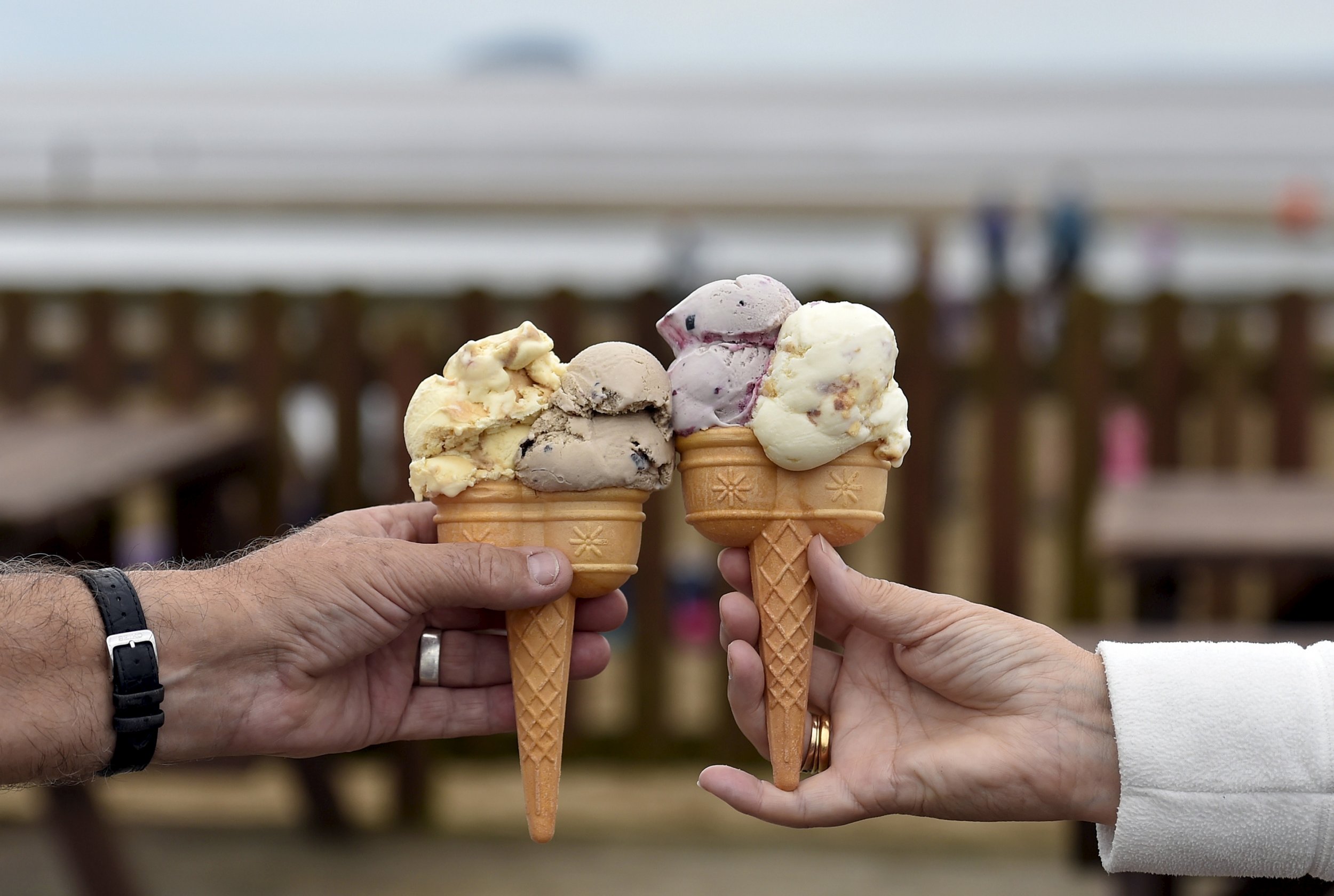 One of the best sweet treats during the summer is a nice helping of ice cream and for National Ice Cream Day on Sunday some retailers are giving it away or offering it at a discount.
National doughnut day, national fry day and national chocolate chip cookie day have all already passed but Sunday marks ice cream's day to be celebrated. These seven stores and ice cream shops are running promotional deals on ice cream this year.
Seven places offering free ice cream or discounts of ice cream for National Ice Cream Day:
Baskin Robbins - One of the largest retailers of ice cream started off National Ice Cream Month with free samples and is celebrating the actual holiday with discounted ice cream. The company is offering a variety of discounts, like buy one get one and $2 off coupons to those who download the Baskin Robbins app.
Carvel - Carvel is giving a free cup or cone of soft serve to anyone who buys one. The buy one get one deal honors the shop's soft serve history.
Cumberland Farms - The store is offering a discount on a pint of Ultimate Scoops ice cream for anyone who texts the word "SCOOPS" to 64827 on Sunday. The nationwide chain also has a deal running until September 4. Any customer who buys a 20 oz. Pepsi or Schweppes Seltzer can get a free ice cream sandwich.
Dairy Queen - Dairy Queen is offering a promotion for people who download the new app, the company confirmed to Newsweek. When customers download the app they can get one free small Blizzard from DQ.
Dippin' Dots - Though they're a twist on traditional ice cream, Dippin' Dots is still celebrating the holiday Sunday and 30 years of Dippin' Dots history. The chain stores, located all across the country, will be giving away free mini cups of the treat at certain locations.
My/Mo Mochi Ice Cream - This Mochi brand will be giving away free ice cream in New York at the Winky Lux store location. There will be free ice cream from 11 a.m. ET to 5 p.m. ET Sunday.
Whole Foods - The grocery chain is offering a massive discount on ice cream in honor of the holiday. From July 13 to 15 the store was offering two Ben & Jerry's or Talenti pints for just $6 and Amazon prime members were eligible for an additional 10 percent off that price.
Other stores and restaurants like Friendly's and McDonald's have offered deals in past years as well but did not return Newsweek's request for comment.