National Law Enforcement Appreciation Day 2020 Deals from Sonny's BBQ, Biggby Coffee, Delia's Tamales and More
Today (January 9) is National Law Enforcement Appreciation Day—a day where the nation gets to give their gratitude to law enforcement officers and organizations for all the work they do.
According to the National Law Enforcement Officers Memorial Fund (NLEOMF), there are over 900,000 sworn law enforcement officers serving in the U.S. which it says is the highest figure ever. Out of these, 12 percent are female.
Life is not easy if you work in the law enforcement sector. On a day to day basis, these people on their lives on the line to protect the innocent. According to NLEOMF, since the first recorded police death in 1786, there has been over 21,000 law enforcement officers killed in the line of duty. In the past 10 years, 1,582 law enforcement officers died in the line of duty, which is an average of one death every 55 hours. According to the FBI's Uniform Crime Report 2019 LEOKA report, there have been 60,211 assaults against law enforcement officers in 2017, resulting in 17,476 injuries.
As of January 6, 2020, one law enforcement officer has been reported feloniously killed so far this year.
Furthermore, according to the National Alliance of Mental Illness (NAMI), police officers suffer from mental health issues and illness due to responding and witnessing tragic events. Nearly one in four police officers has thoughts of suicide at some point in their life and the rate is four times higher than for firefighters. NAMI also reports that more police die by suicide than in the line of duty, and have much higher rates of depression, post-traumatic stress disorder, burnout and other anxiety-related conditions.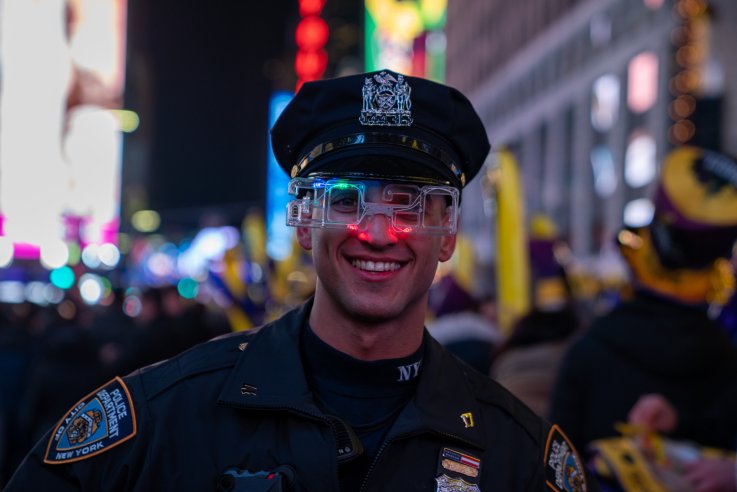 So if you're a law enforcement officer on duty today—or even taking a vacation day or retired—here are some deals that Newsweek has found to make your day slightly easier. We know it's not much, but we hope it brings a smile to your face.
National Law Enforcement Appreciation Day Deals
Sonny's BBQ: Get a free Pork Big Deal today with a valid ID/badge today. Dine in only.
NUVU Fuels: All law enforcement officers are welcome to a free cup of coffee at both NUVU Fuels stations in Rockford and Ionia, Michigan
Delia's Tamales: Between 6:00 a.m and 11:00 a.m. today, law enforcement officers can get a half dozen tamales & one drink free. No purchase necessary and must present a valid ID. Dine in and carry out only
Biggby Coffee: Stop by your local Biggby for a free 16 ounce beverage of your choice. Show your law enforcement ID in order to get a free drink
BBBNorthern: From 9:00 to 10:00 a.m. tomorrow, the Northern Indiana branch is welcoming enforcement with ID/uniform for free coffee and donuts
National Law Enforcement Appreciation Day 2020 Deals from Sonny's BBQ, Biggby Coffee, Delia's Tamales and More | U.S.