National Liqueur Day: Where to get Liqueur Deals and Discounts
Today, October 16, is National Liqueur Day. It's a day to celebrate all kinds of liqueur, by indulging in your favorite or trying something new.
Liqueur can range from fruit-flavored gin to a toffee-apple-flavored sour spirit. Check out our top facts and deals to help you celebrate National Liqueur Day.
What is liqueur?
A liqueur is an alcoholic drink made from distilled spirits. It's flavored with fruit, herbs, and spices and so on, and is often sweet. Liqueur is unaged, apart from a resting period that allows the flavors to blend. Some examples of liqueur include Bailey's, Jaegermeister, Amaretto, Campari, Cointreau, and Kahlua.
What is the difference between liqueur and liquor?
Liquor is an alcoholic drink that goes through alcoholic fermentation and is then distilled. Some examples of liquor include gin, rum, vodka, whiskey, brandy, and tequila.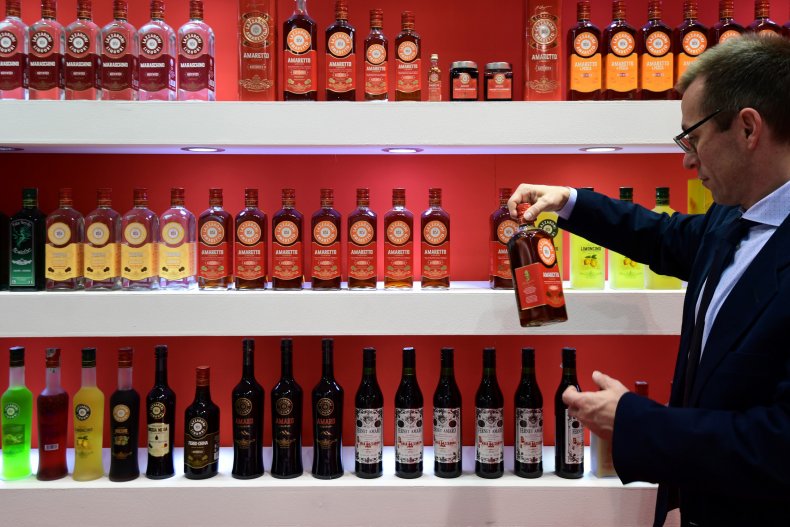 Top Liqueur facts
The word liqueur comes from the Latin "liquefacere" which means "to make liquid."
Liqueurs are sometimes called cordials or schnapps.
It is thought that liqueurs were first created by medieval monks, according to Britannica.
Since their creation, liqueurs have been used as medicine and aphrodisiacs, also according to Britannica.
Top liqueur deals
This Buffalo Trace Bourbon Cream Liqueur is on sale at Del Mesa Liquor. Normally $25.99, this bourbon cream is now $19.99. It's made with rich cream and Kentucky bourbon and is perfect in a "grown-up" root beer float.
Another liqueur from Del Mesa Liquor, this Patrón x Guillermo Del Toro Extra Anejo Tequila is on sale at $399.99 down from $499.99. Inspired by their shared home state of Jalisco, Mexico, Patrón and Del Toro came together to make this tequila and liqueur combo.
Drizly is an online liquor store selling a wide range of liqueur. You can get $5 off your first order when you sign up for the mailing list at Drizly.com. Additionally, Drizly is hosting a competition through December. All you have to do is share a photo of yourself having a good time for the chance to win free delivery for a month and $250.
Total Wine has various liqueurs on sale, like a Sweet Retreat Apple Pie Liqueur at $7.99 down from $9.99 and a Callahan's Irish Cream at $18.99 down from $23.99.
Liquorama is selling a variety of liqueur for less than the MSRP. Apples Schnapps Liqueur is selling at $15.99, Agavero Tequila Orange Liqueur is selling at $21.99, and Aalborg Taffel Aquavit is selling for $25.99.
Finally, this Brinley Gold Shipwreck Coconut Cream is discounted at $25.95 from Uptown Spirits.
Be safe this National Liqueur Day. Drink responsibly and never drink and drive.