National Noodle Day: Top Facts and How to Get Free Noodles
Today, October 6, is National Noodle Day, celebrating all kinds of noodles from ramen to pasta.
How better to celebrate than with free noodles? Check out the best deals below to help you make the most of the occasion.
But first, how much do you really know about noodles? Check out our top facts about noodles below, from when they were first invented to how they got their name.
Top facts about noodles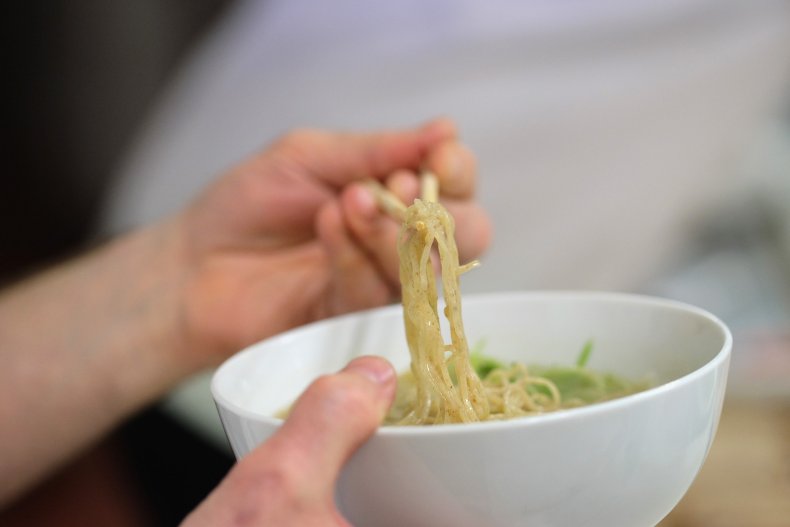 Top National Noodle Day Deals
Noodles & Company
Noodles & Company are offering Noodles Rewards members a tasty deal. Members can claim a free small bowl of noodles, Zoodles or Caulifloodles when they buy an entrée on National Noodle Day October 6.
The offer of a free small bowl is valid on a future visit from October 7-20, 2019, and is available at all Noodles restaurants nationwide. Noodles & Company have restaurants across 30 states, so check if there's a location near you. Find your local Noodles & Company restaurant at noodles.com.
Some of Noodles & Company's delicious dishes include the new cauliflower rigatone in light onion cream sauce, Wisconsin mac and cheese, spaghetti and meatballs, and spicy Korean beef noodles. No matter what you're into, there's sure to be a noodle dish right for you.
If you're not already, sign up to be a rewards member on the Noodles Rewards app, available in both the Apple App Store and Google Play Store. Or, you can also sign up here.
Kizuki
Kizuki is giving away all four of its most popular ramens to a lucky winner—but you have to be quick. Kizuki is hosting the giveaway on their Instagram until 11.59 p.m. tonight (October 6). All you have to do is like their page, posts, and tag a friend in the comments. The winner will be revealed on October 7, and the prize is redeemable until October 31.
Kizuki Ramen aims to serve the most traditional, authentic and delicious Japanese ramen possible, without you actually having to fly to Japan. They have locations in Washington, Oregon, Indiana, and Illinois.
Mr. Lee's Noodles
Mr. Lee's Noodles are hosting a competition to win a selection box of noodles. All you have to do is follow Mr. Lee's Noodles on Twitter, and retweet their competition tweet. The contest ends at 6 p.m. on October 8.
Mr. Lee's Noodles make their noodles with no MSG or hydrogenated fat and they are certified low in sugar and gluten-free. Plus, they have vegan options too.