National Nurses Week 2020 Deals and Free Items for Healthcare Workers at Dunkin', Subway, Starbucks and More
Today marks the start of National Nurses Week dedicated to honoring the people who serve the U.S. health care system and, especially during the coronavirus outbreak, risk their lives to save others.
May 6 is also National Nurses Day in the U.S., and May 12 marks international nurses day across the world and Florence Nightengale's birthday.
According to the American Nurses Association (ANA), the first Nurses Week was observed between October 11 through 16, 1954, to mark the 100th anniversary of Florence Nightingale's mission to Crimea.
But it wasn't until 1974 when President Nixon issued a proclamation that a week would be designated by the White House as National Nurse Week.
After years of campaigning for a day of recognition for the profession, President Reagan proclaimed May 6, 1982, to be National Recognition Day for Nurses.
In 1993, the ANA Board of Directors designated May 6 through 12 as the permanent dates to observe National Nurses Week. It has been done so since 1994 until the present day.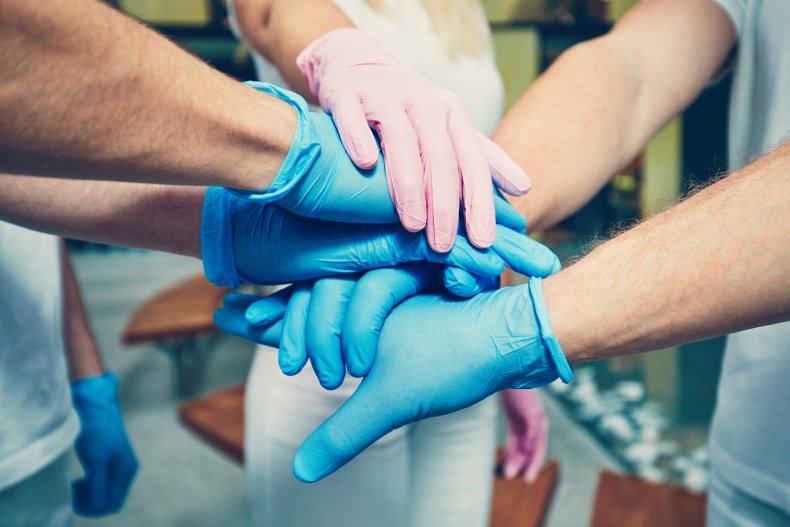 National Nurses Week Deals and Freebies
These deals are specifically for registered nurses, so bear in mind you might have to prove your status with your official identification unless otherwise stated.
Dunkin': On National Nurses Day, May 6, Dunkin' is offering a free medium hot or iced coffee and a free donut—no purchase necessary—to all healthcare workers who visit participating Dunkin' restaurants nationwide, while supplies last.
"As a brand with a long heritage of serving those who serve, we appreciate and honor the heroic work and unwavering commitment nurses and healthcare professionals show every day," says Dave Hoffman, CEO of Dunkin' Brands. "Their selfless sacrifices inspire all of us to come together to do everything we can to support our communities. We want people on the frontlines to know that we have their backs and they can count on Dunkin' to help keep them running."
Subway: Customers will have the ability to help feed nurses fighting on the frontlines, the brand told Newsweek. Through May 10, 2020, for every subway order of $15 or more through Postmates, Subway will donate a 6-inch sub to support the healthcare workers.
Jeff Kaplow, a New York City franchise owner has donated more than 6,000 subs to New York City healthcare workers fighting on the frontlines.
Ike's Love and Sandwiches: On May 6, all healthcare workers receive 50 percent off their in-store takeout orders at Ike's when they show their ID. Throughout the next week, Ike's is also donating hundreds of sandwiches to health care facilities throughout California and Arizona. "We want to do our part to help overcome this pandemic by making sure frontline workers are taken care of," says Renae Scott, CMO of Ike's Love & Sandwiches. "Supporting nurses on the front line is just part of our commitment to the "love" part of our "Ike's Love and Sandwiches" name."
Verb: The energy bar brand is offering healthcare workers a free bar when they text 415-915-8372. The bars will be delivered to their doors free of charge, according to the brand.
Grimaldi's: Until May 8, 2020, nurses will receive 15 percent off any meal purchase at the pizzeria. "Supporting our local communities and giving back has always been a top priority for Grimaldi's Pizzeria," says president, Eric Greenwald. "Now more than ever, we are proud to do our part to support the teachers and nurses who are hard at work every day during this pandemic."
Waterloo Sparkling Water: The drinks brand will be giving away 500 free 8-pack/12-pack case coupons to nurses and healthcare workers for Nurses Week. This equals up to 6,000 cans of the boldly flavored sparkling water.
Starting from May 6 through May 12, people can head to Waterloo's Instagram and Facebook page and comment for a chance to win the freebies—winners will be chosen at random. Friends and family can also tag their favorite nurse to receive a case.
Retail Me Not: The coupons website has deals for nurses for scrubs during Nurses Week.
Adidas: The sports brand is offering a 40 percent discount for nurses and other medical professionals.
BP/Amoco Gas: Get a single-use discount code for 50 cents per fallen on a BP or Amoco fuel purchase using the link.
Starbucks: The coffee house is giving out a free tall brewed (hot or iced) coffee to first responders and frontline healthcare workers through the end of May.
Newsweek has affiliate partnerships, so if you make a purchase using our links we may earn a share of the sale.