National One-Hit Wonder Day: What Are the Top One-Hit Wonders?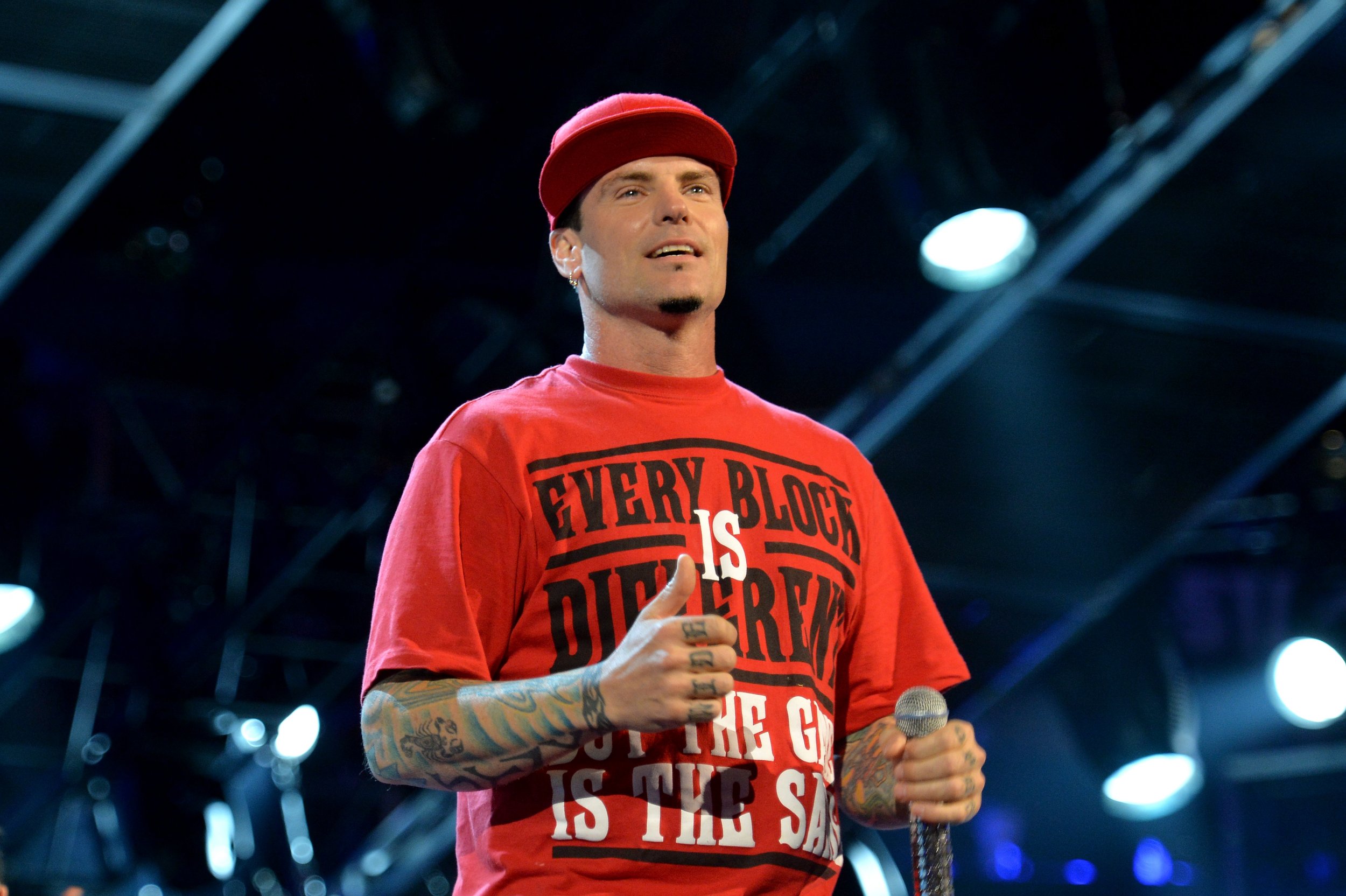 Some music careers last a lifetime, while others are destined to be just a flash in the pan. While those who found success with only one song won't usually go down in history as part of the greats, America pays homage to those one-hit wonders on a day just for them. Tuesday marks National One-Hit Wonder Day, dedicated to those songs everyone sings along to in the car and picks first for karaoke.
But, when it comes to those single creations of greatness, which reign supreme?
It likely depends on who you ask. People ranging from the Spotify playlist creator to the top music magazine have come out with their own lists.
VH1 compiled its own list of the top 100 one-hit wonders, and taking the top spot was a song that even those with the rhythm of a recently starched shirt can dance to—Los del Rio's "Macarena." Whether you know any lyrics to the song other than shouting "Macarena" at the end of each chorus, when this song comes on, you're likely to get moving.
Coming in second was Soft Cell's "Tainted Love/Where Did Our Love Go," which was released as a single in 1981.
Anyone who's ever been to a dive bar has likely found themselves shouting the lyrics or at least the chorus of VH1's number three one-hit wonder: Dexys Midnight Runners & The Emerald Express's "Come on Eileen." Along with gracing many music playlists, the 1982 hit was also used in the soundtrack for the movie Perks of Being a Wallflower.
Many a parody has been done with Right Said Fred's "I'm Too Sexy," released in 1991 and listed as number four by VH1.
VH1 selected Toni Basil's "Mickey" as number five, and while it may not be a go-to for your party playlist, it can spark visions of the Rancho Carne Toros and the East Compton Clovers dancing at the end of Bring It On.
A song that was such a big hit when it came out that it made the eighth edition of Now That's What I Call Music, Baha Men's "Who Let the Dogs Out" was given the sixth spot in the top 10 by VH1.
A karaoke-classic, Vanilla Ice's "Ice Ice Baby" was listed by VH1 as the number seven top one-hit wonder and A-ha's "Take on Me" as number eight.
Rounding out the list at number nine was Gerardo's "Rico Suave," released in 1991. Claiming the final spot on the Top 10 list for VH1 is a song that originally was recorded in German. Nena's "99 Luftballoons" was released in 1983 and has since been translated into multiple other languages and used in the film Eurotrip.
But what makes a one-hit wonder? To be a contender, the song must have made Billboard's Top 40. According to MSN, these are the 10 one-hit wonders released between 1980 and 2012 that spent the most time on the list:
"Somebody That I Used to Know" by Gotye feat. Kimbra: 44 weeks
"Call Me Maybe" by Carly Rae Jepson: 43 weeks
"Macarena" by Los Del Rio: 37 weeks
"Everything You Want" by Vertical Horizon: 34 weeks
"You're Beautiful" by James Blunt: 29 weeks
"Crank That (Soulja Boy) by Soulja Boy: 29 weeks
"Hey There Delilah" by Plain White T's: 28 weeks
"Lean Back" by Terror Squad: 27 weeks
"Bad Day" by Daniel Powter: 27 weeks
"Lately" by Divine: 25 weeks
In 2014, Billboard released their own list of some of their favorite one-hit wonders, which included Fountains of Wayne's "Stacey's Mom," New Radicals' "You Get What You Give," and Sir Mix-a-Lot's "Baby Got Back."
Spotify also conducted a roundup of its most popular one-hit wonder songs in 2014, and according to Buzzfeed, were listed as:
"I'm Gonna Be (500 Miles)" by The Proclaimers
"Groove Is In The Heart" by Deee-Lite
"Who Let The Dogs Out" by Baha Men
"Informer" by Snow
"I'm Too Sexy" by Right Said Fred
"99 Luftballoons" by Nena
"Come on Eileen" by Dexys Midnight Runners
"The One and Only" by Chesney Hawkes
"Puttin' On The Ritz" by Taco
"You Get What You Give" by New Radicals
Not every band is meant to have a decades-long career that ends with an induction into the Rock and Roll Hall of Fame. Some are reserved for creating one lasting song, which has the power to spark memories in its listeners.