National Park Service Removes Confederate Flag Merchandise From Gift Shops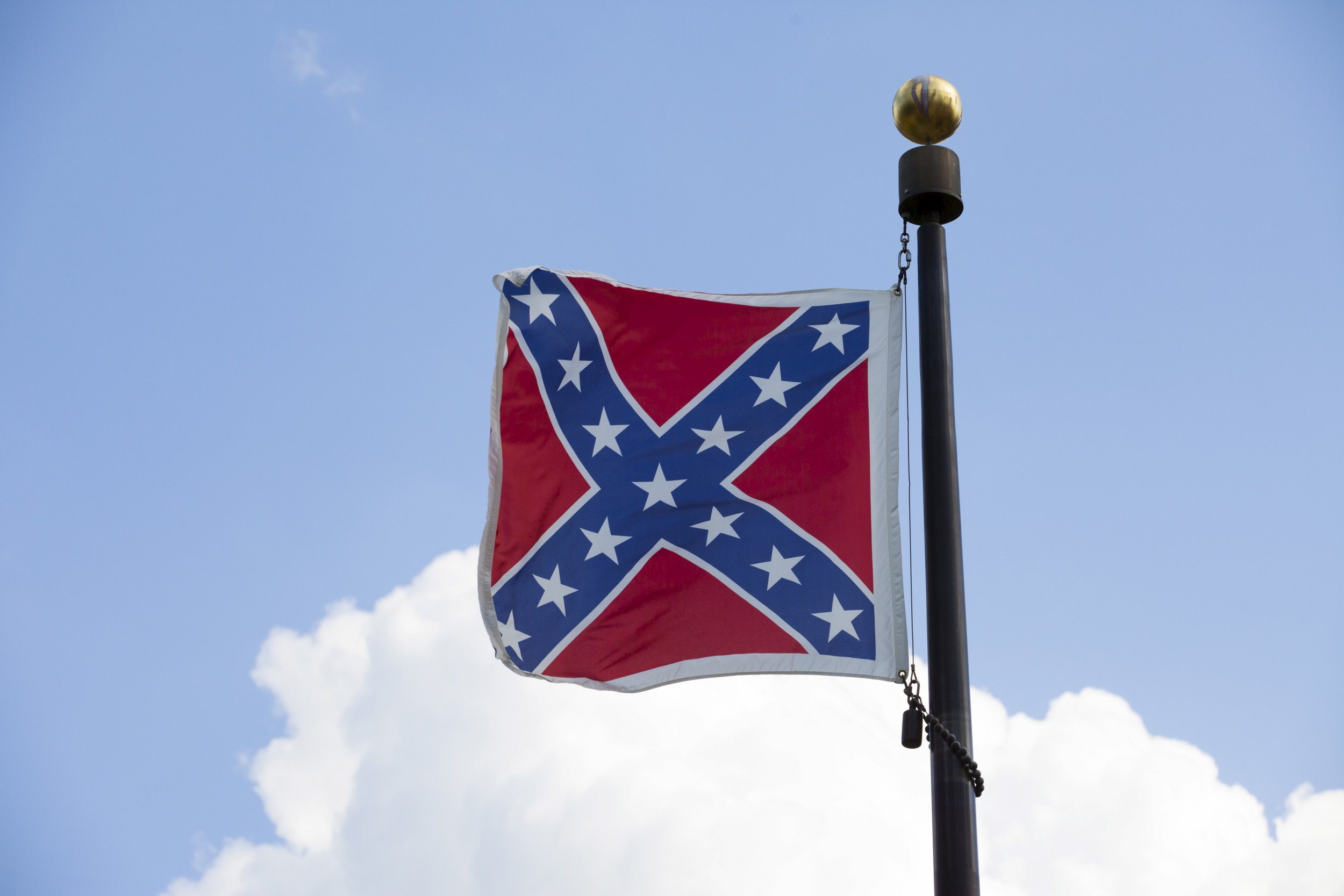 GETTYSBURG (Reuters) - The U.S. National Park Service began removing Confederate flag merchandise from its bookstores and gift shops on Thursday, joining a nationwide push by lawmakers and retailers to remove the emblem, long associated with the fight to preserve slavery.
Kathy Kupper, a national parks spokeswoman, said she doesn't know how many parks had previously sold Confederate flag merchandise, but about 70 of the organization's 407 parks are related to the American Civil War.
"We strive to tell the complete story of America," National Park Service Director Jonathan B. Jarvis said in a press release. "Any stand-alone depictions of Confederate flags have no place in park stores."
The National Park Service said it would still allow selling books and educational materials that depict the flag in historical context.
The decision follows moves by Amazon.com Inc, Walmart Stores Inc and eBay Inc to stop selling depictions of the flag in stores or on their websites. The South Carolina Legislature next week will consider a measure to remove the battle flag of the breakaway states in the U.S. Civil War from the statehouse grounds.
The movement to remove a symbol that many say has racist connotations was motivated by the killing of nine black churchgoers in a Bible study session at Emanuel African Methodist Episcopal Church in Charleston,South Carolina on June 17.
Dylann Roof, who has been charged with nine counts of murder for the shooting, had posed with one of the flags and in front of a Confederate military museum in photos posted online along with a racist screed.
The Gettysburg Foundation, which operates the bookstore and visitor center at Gettysburg National Military Park, will pull from its stores 11 items depicting the flag, including T-shirts, lapel pins and full-size flags. The park originally said it would continue to sell the items because the Confederate Army had carried the flag in the 1863 Battle of Gettysburg, during which both sides suffered about 23,000 casualties.
Gettysburg park spokeswoman Katie Lawhon said the foundation had not yet heard of the National Park Service's decision when it made that statement. "We are committed to our partnership with the National Park Service at Gettysburg," said Joanne Hanley, president of the Gettysburg Foundation, in a statement.
The park is planning a weekend of activities from July 1 to 3 to mark the 152nd anniversary of the Battle of Gettysburg, which is often considered the turning point of the Civil War.