National Park Week: Celebrate America's Natural Beauty with Free Visits, Junior Rangers Day, Veterans' Day and Earth Day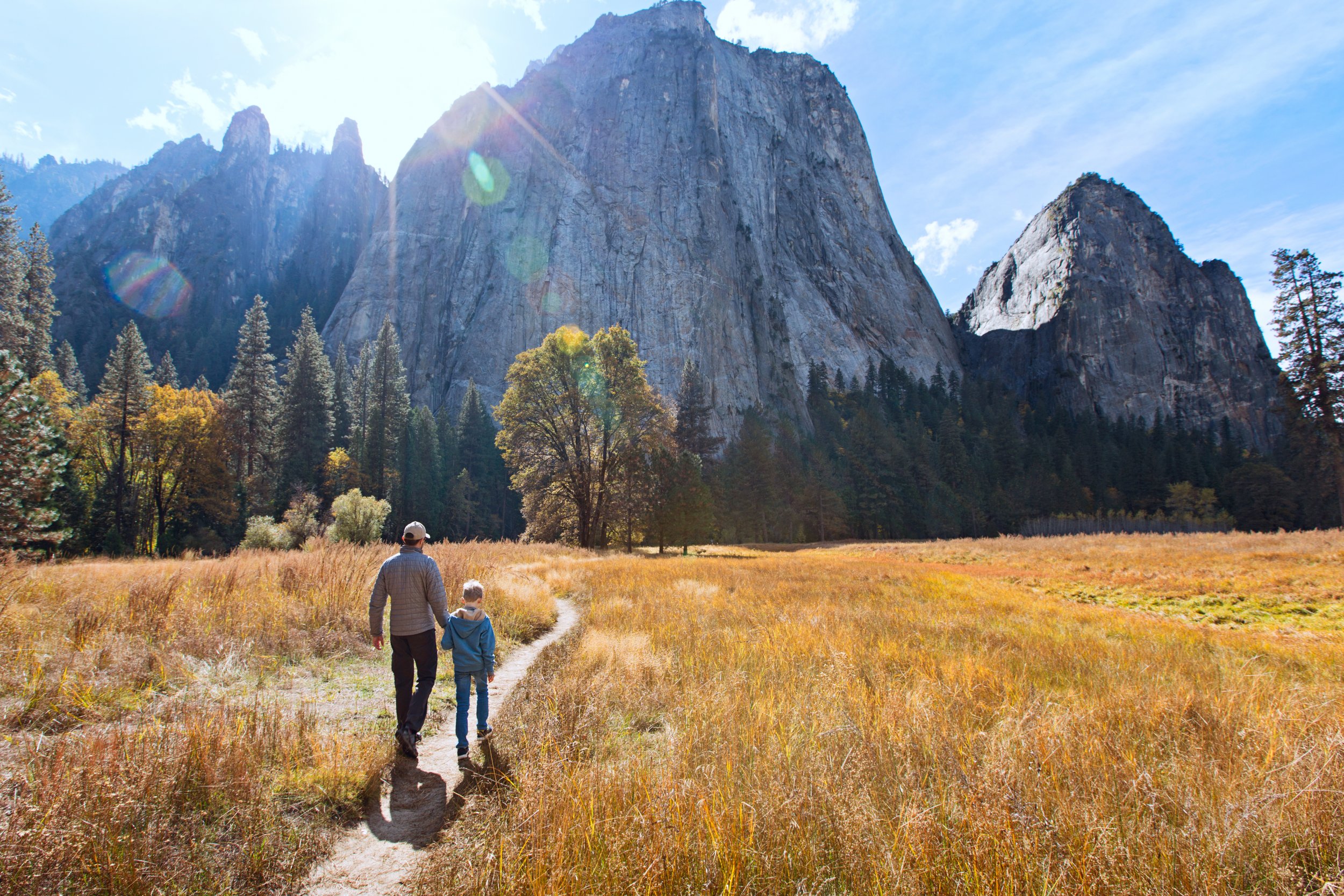 With National Park Week around the corner and Easter weekend on the horizon, families everywhere have the opportunity to get out of the house and explore their local areas of natural beauty.
To help, the National Park Foundation (NPF), the official nonprofit partner of the U.S government's National Park Service (NPS), is aiming to connect 250,000 children and adults to parks throughout 2019 through school field trips, service corps, volunteer efforts, and fellowships.
There are also different events going on throughout National Park Week (April 20 - 28) to help people get back to nature and support their local parks.
What Is A National Park?
The broad definition is an area of special scenic beauty, historic, cultural, or scientific importance. These are designated by an act of Congress.
According to the NPS website: "The National Park Service is a bureau of the U.S. Department of the Interior, led by a Director nominated by the President and confirmed by the U.S. Senate. The Director is supported by senior executives who manage national programs, policy, and budget in the Washington, D.C. headquarters and seven regional directors responsible for national park management and program implementation."
While the first thing that springs to mind might be icons such as Yellowstone, Rocky Mountain, and the Grand Canyon, National Park designations are widespread and varied.
There are 419 areas covering more than 85 million acres in every state, the District of Columbia, American Samoa, Guam, Puerto Rico, and the Virgin Islands, according to the National Park Service. These areas include national parks, monuments, battlefields, military parks, historical parks, historic sites, lakeshores, seashores, recreation areas, scenic rivers and trails, and the White House.
What and When Is National Park Week?
According to the NPS, National Park Week always takes place in April. This year it starts on April 20 and ends on April 28. Parks across the U.S will be holding events to encourage people to support them.
For example, everyone can visit their nearest national park for free on April 20 and children can become junior rangers on the same day, earning themselves a badge for taking part.
How Can You Get Involved With Your Local Park?
The NPF currently supports initiatives such as the Open OutDoors for Kids program, which connects elementary school-aged youths to national parks through educational and engaging field trips.
It is also possible to volunteer at your nearest national park. According to NPS, over 315,000 volunteers worked in the national parks, including youths and veterans, in 2017.
The NPF is also looking to bolster efforts to protect and preserve through supporting service corps. Volunteers can help with trail restoration amongst other things. You can find out more about volunteering by visiting Volunteer.gov or contact a national park near you.
During National Park Week, there are themed days to help families get more involved.
National Junior Ranger Day (April 20): According to the NPS, the Junior Ranger Program is a great way to explore national parks. As part of the day, children can learn why national parks matter and how rangers help keep the parks healthy. Find a park near you to find out how you can get involved.
Military and Veteran Recognition Day (April 21): The NPS celebrates the military and veterans this year on Easter Sunday. You can find out how to partake on the website.
Earth Day (April 22): Celebrating Mother Nature, the NPS encourages people everywhere in the U.S. to help out at national parks. You could become a steward by volunteering, visit a national park and learn about the science projects going on there, make the most of winter activities before summer takes over in Michigan or New York, watch shooting stars in the parks at night, discover your inner artist by painting at a park, and much more.
Transportation Tuesday (April 23): Many of the parks hold history about transportation so take the opportunity to learn by visiting a park.
Wild Wednesday (April 24): Birdwatch, visit wildlife, or go for a hike to make the most of the gorgeous U.S. lanscapes.
Throwback Thursday (April 25): Not of the Spotify playlist kind. You can learn more about America's ancestors by visiting parks and learning about American Indian Heritage, African American Heritage, and Women's History.
Friendship Friday (April 26): Any excuse to hang out with your friends is a good one. Plan a day out to a local national park on this day for the weekend, or talk about memories of the past. You can also become a friend of a national park. Visit your nearest one to find out more.
B.A.R.K. Ranger Day (April 27): Your pet can be a ranger too! Either join as ambassador to teach about safe visits or join as a ranger and herd sheep.
Park rX Day (April 28): According to NPS, ParkRx (prescriptions) are programs designed in collaboration with healthcare providers to improve individual and community health. On this day, people across the U.S get outside and keep fit and healthy.