National Pepperoni Pizza Day 2018: Deals, Discounts From Domino's, Pizza Hut, Papa John's and More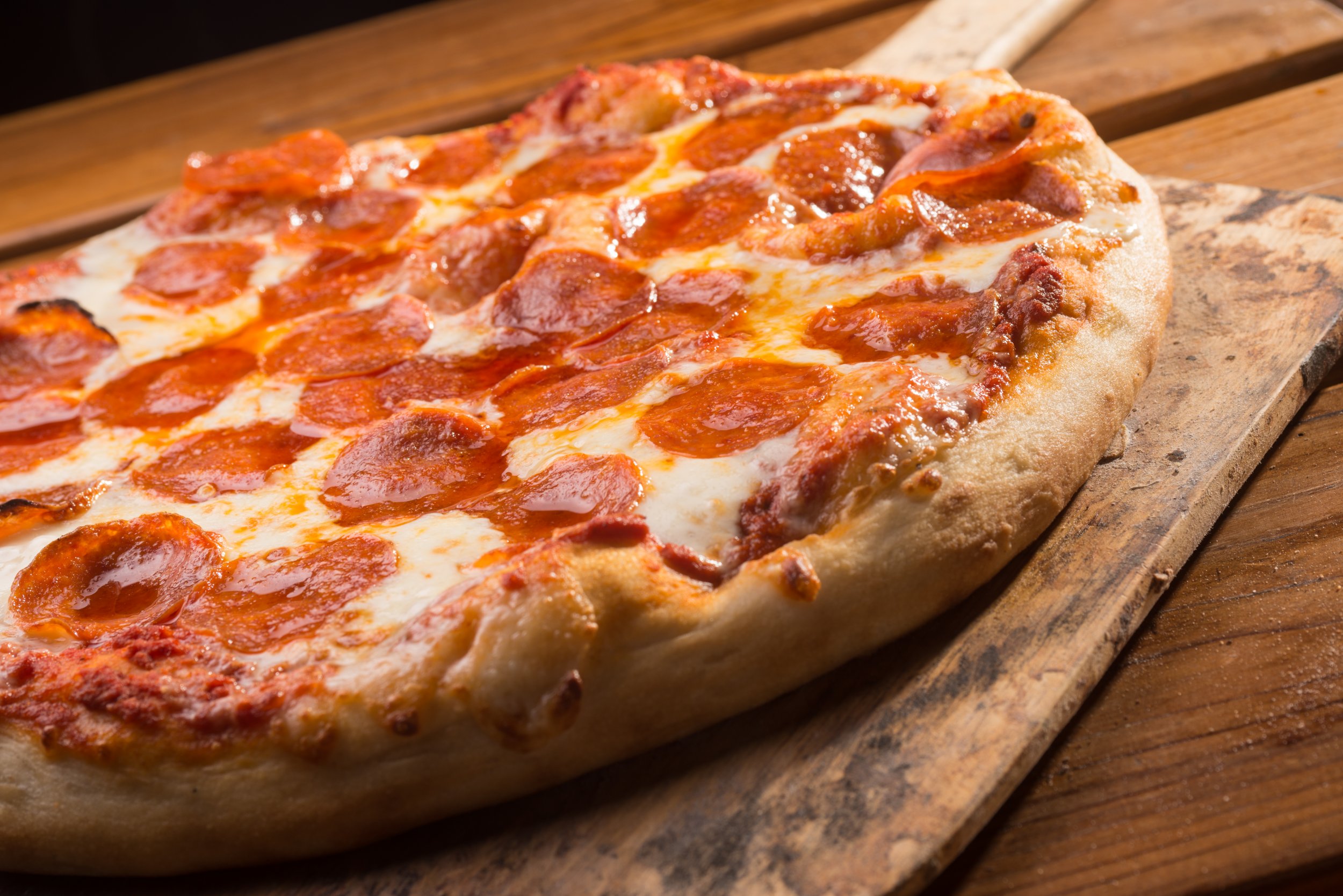 Did you miss National Cheeseburger Day and are in need of a fast food fix? You're in luck, because today it's National Pepperoni Pizza Day.
That's right, if you want a delicious slice of cheesy pizza layered with pepperoni, today will have bargains aplenty. Whether you're a fan of deep-dish in Chicago or a New York slice straight out of Brooklyn, we can all agree pepperoni is the pinnacle of pizza. Vegetables? Don't need them here.
So where do you head for a budget pie?
Why not start with one of the original fast-food pizza chains? Domino's is offering large pizzas with two toppings for just $5.99 pickup. So if you aren't the biggest fan of pepperoni, you can still partake in the festivities with some ham or vegetables. And best of all, the deal will run for the whole weekend.
Another one of the classics, Pizza Hut may have the best deal on the market. Anyone who buys a large pizza can grab a medium pepperoni pizza for just $1. Just. One. Dollar. Punch in this code when ordering: PEPPERONI2018
It's not a pizza place, but that won't stop Auntie Anne's from dishing up (pun intended) a nice deal. If you sign up to their Pretzel Perks program, you can stroll in for a free pretzel on National Pepperoni Pizza Day. And yes, they do have a pepperoni pretzel.
How much does it suck when you see a great deal and the fine print reads "limit one per customer?" Don't worry about that at Cicis, their deal can be redeemed three times per customer. Take this coupon to a restaurant and pick up medium pepperoni pizzas for just $3.99 each. Sure, there's a max of three, but your heart will thank you for not devouring a fourth.
Here it is, the Papa John's deal you have been hanging out for. Any pizza purchase can get 25 percent knocked off with this handy code: PAPATRACK. After all, some people like variety with their pizza purchases.
Fun fact: Any pizza is a personal pizza if you eat it all yourself. The Minneapolis restaurant is selling its large 18-inch pepperoni pizza for just $10—the usual price of their personal pie. Again, if you eat it all yourself, they're all personal pies.
Have we missed any deals? Let us know and we'll add them to the list.