When Is National Poetry Month 2019? Poem in Your Pocket Day? How to Participate in Both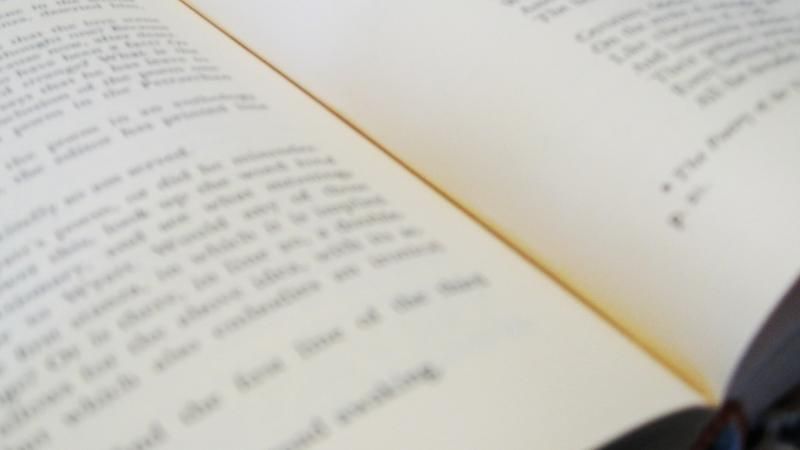 With the start of the month come April Fool's jokes and sayings about April showers bringing May flowers. But it is also the start of National Poetry Month.
Every year, the month of April is celebrated by the Academy of American Poets as National Poetry Month, in celebration of writing, reading and enjoying poetry and those who make it. It was first celebrated in 1996 to encourage people to read poems, support poets and help teachers introduce their students to the form.
There are events scheduled in bookstores, libraries and schools countrywide. For those who can't attend an event, the Academy of American Poets recommends any 30 acts of participation listed on its website. They include signing up for a workshop, buying a book of poetry from a local bookshop, using chalk to write a poem on the sidewalk and other acts listed here.
Resources from the Library of Congress also make poetry accessible to those with computer access. There are 180 poems online available for students—one poem for each day of the school year—but anyone can access the poems. There's also information about how to read poetry aloud and how teachers can present the poems to their students.
How to get a National Poetry Month poster
The poster is revealed each year with different art, and this year the art was created by a high school student—a first, according to the Academy of American Poets. Posters can be ordered for free online until the middle of April, and the academy encourages those who are able to donate to do so. This year the poster reads, "And then our singing/Brought on a different manner of weather. ... We took new stock of one another./We wept to be reminded of such color," poetry from poet laureate Tracy K. Smith's An Old Story.
When is Poem in Your Pocket Day?
The annual Poem in Your Pocket Day will be celebrated on April 18. Inidividuals are encouraged to carry a poem around with them all day to share with others, whether it be reading it to a friend or posting it in public. The day was added to the monthlong celebration in 2002 by the Office of the Mayor of New York City and in 2008 was extended to the entire country by the Academy of American Poets.
Where to find a poetry month event near you
Events for the month are listed on the Academy of American Poets website online. There were 63 events listed as of April 1, and anyone interested can search those events by their ZIP code to find an event nearby; check the dates, locations and fees.