Saturday is National Prescription Drug Take Back Day, and hospitals, police departments and sheriff's offices across the country will accept unused prescription drugs to ensure they don't fall into the hands of someone who could abuse them.
The Drug Enforcement Administration sponsors the semiannual event, which is held once in April and once in October. Out of the nearly 10 million Americans who have misused prescription drugs, the DEA said the majority of abused prescription drugs were taken from family and friends. By having people drop unused drugs off at a safe location during National Prescription Drug Take Back Day, the agency's goal is to limit the number of people who have access to potentially addictive drugs.
Each state has a number of places where people can get rid of their unused prescription drugs safely. Locations, as listed by the DEA, are often hospitals, police departments and sheriff's offices. During the April event, there were 6,258 collection sites, according to the DEA, with 380 in Texas, the state with the most sites.
To find a nearby location, people can visit the official Take Back Day website, type in their ZIP code or county, city and state and filter results by a 25-, 50- or 100-mile-plus radius. After hitting "submit," the website will show a list of collection sites. Drugs could be returned from 10 a.m. local time until 2 p.m. local time, according to the DEA.
The DEA also said that, for the first time, collection sites would also be accepting vaping devices and cartridges, as well.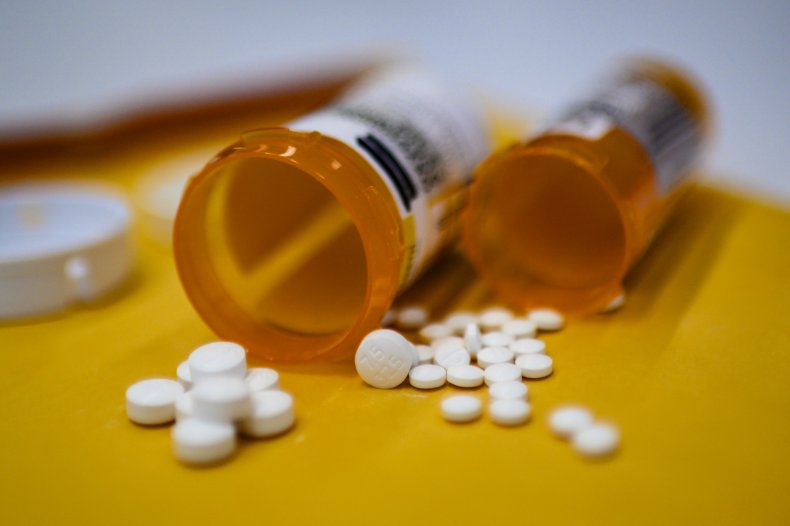 In a public service announcement, singer Ciara and her husband, Seattle Seahawks quarterback Russell Wilson, encouraged people to participate in National Prescription Drug Take Back Day to keep their family, friends and community safe. The White House, several senators—including Maggie Hassan, Dianne Feinstein and Susan Collins—and companies, such as Google, also urged Americans to dispose of unused drugs responsibly.
"Preventing drug misuse is a key priority for the Trump administration in our efforts to combat the addiction crisis and save lives. On National Take Back Day, every American can join the fight to keep their community safe by properly disposing of unused, expired, or unwanted prescription medications," White House Office of National Drug Control Policy Director Jim Carroll said in a statement.
The DEA also encouraged people to spread awareness about the event and the opioid crisis on social media by using the hashtags "TakeBackDay," "DEATakeBackDay," and "DEATakeBack."