National Prosecco Day is Tuesday, and all across the U.S. wine lovers are bringing on the bubbles.
Not to be confused with its French relative, Champagne, prosecco is a style of sparkling wine original to Italy. The winemaking process and rules for the two bubblies are different: Only sparkling wine made with grapes from the French region of Champagne can be called Champagne, for example, while prosecco is primarily made with Italian Glera grapes. It's also traditionally produced using the tank method, while most Champagne wineries follow the classic method.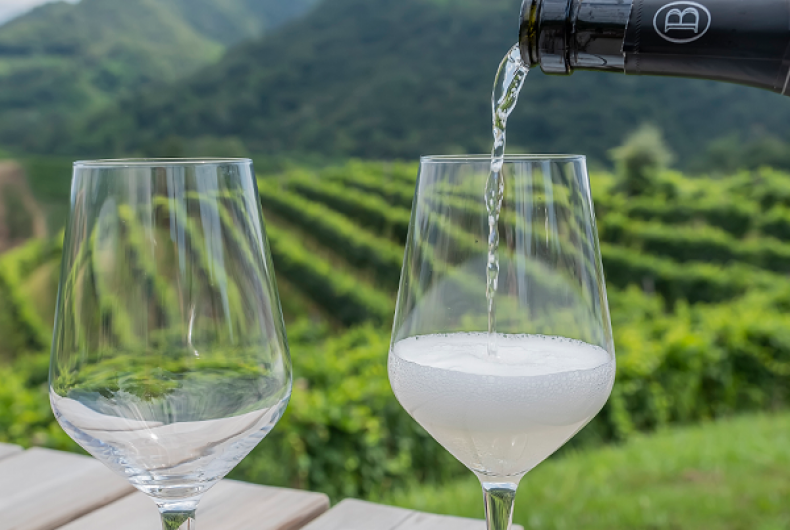 If you've ever enjoyed an unlimited mimosa brunch, you've likely already had prosecco—it's significantly cheaper than Champagne, mostly because it doesn't cost as much for producers to make. But it's still delicious.
Below, you'll find a list of seven lovely bottles worth trying on National Prosecco Day.
Elegantly silky and crisp, this prosecco comprised of Glera, Pinot Bianco and Verdiso features a lively aroma of fresh-cut wildflowers that blossom into a bounty of ripe fruits. The alluring scent is only proliferated in its taste, which includes notes of yellow apples and pears with a dash of citrus. Retails for about $23.
Bolla's sparkler is extra dry and crisp. Essentially it's a no-fuss prosecco with subtle hints of stone fruit, like apple and pear. If you like big, bold and sturdy bubbles filling your champagne flutes, this is the sparkling wine for you. Retails for about $13.
An early-in-the-week drink may be cause for something on the lighter side—after all, it is only Tuesday. If you're celebrating this day of bubbles but want to keep it cute, consider Cantine Maschio Prosseco Brut. It's an inviting, fruit-forward sparkling wine that tastes of peach and floral effervescence. Retails for about $13.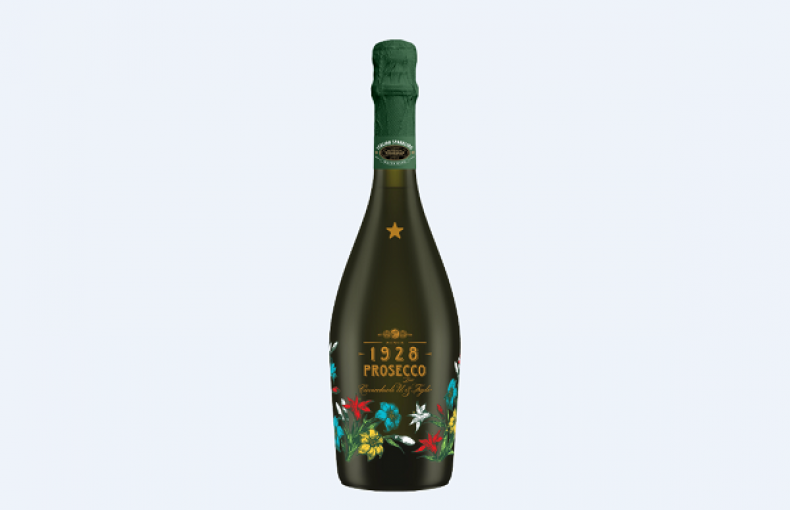 The Glera grapes in this sparkling wine are just as its name suggests: Extra dry. It's refined acidity is rounded out with aromas of candied fruits, like apricot and mango, rolled in sweet flowers. The finish, meanwhile, is fresh and lingering. The dry texture of this particular prosecco makes it a good one to use in a mimosa. Retails for about $16.
This Chilean sparkling is a subtle explosion of bright and fresh bubbles rings with notes of green apple and white flowers, topped off with a creamy finish. A tasty standalone, Cono Sur also has the body and structure for sparkling wine cocktails—so don't be afraid to get creative with your National Prosecco Day celebrations. Retails for about $17.
A Cava—a Spanish style sparkling—hailing from Spain, this wine has lively, refined bubbles perfect for celebrations. Citrus flavors stand out, along with notes of green apple, while the extended finish is complete with vibrant minerality. Retails for about $9.
La Vendemmia's sparkling wine is dry and crispy—hearty, with crunchy green apple notes. It's enjoyable all on its own but stands up to being mixed into mimosas, too. Retails for about $8.
Light in body and dry in texture, this Italian prosecco gets a delightful boost from intense fruit and floral flavors—as if golden apples went dancing in a garden. It's refreshing, easy to drink and works well as a standalone or in sparkling cocktails and mimosas. Retails for about $14.