National Purple Heart Day: Youngest Recipient, Calvin Graham, Was Only 13 Years Old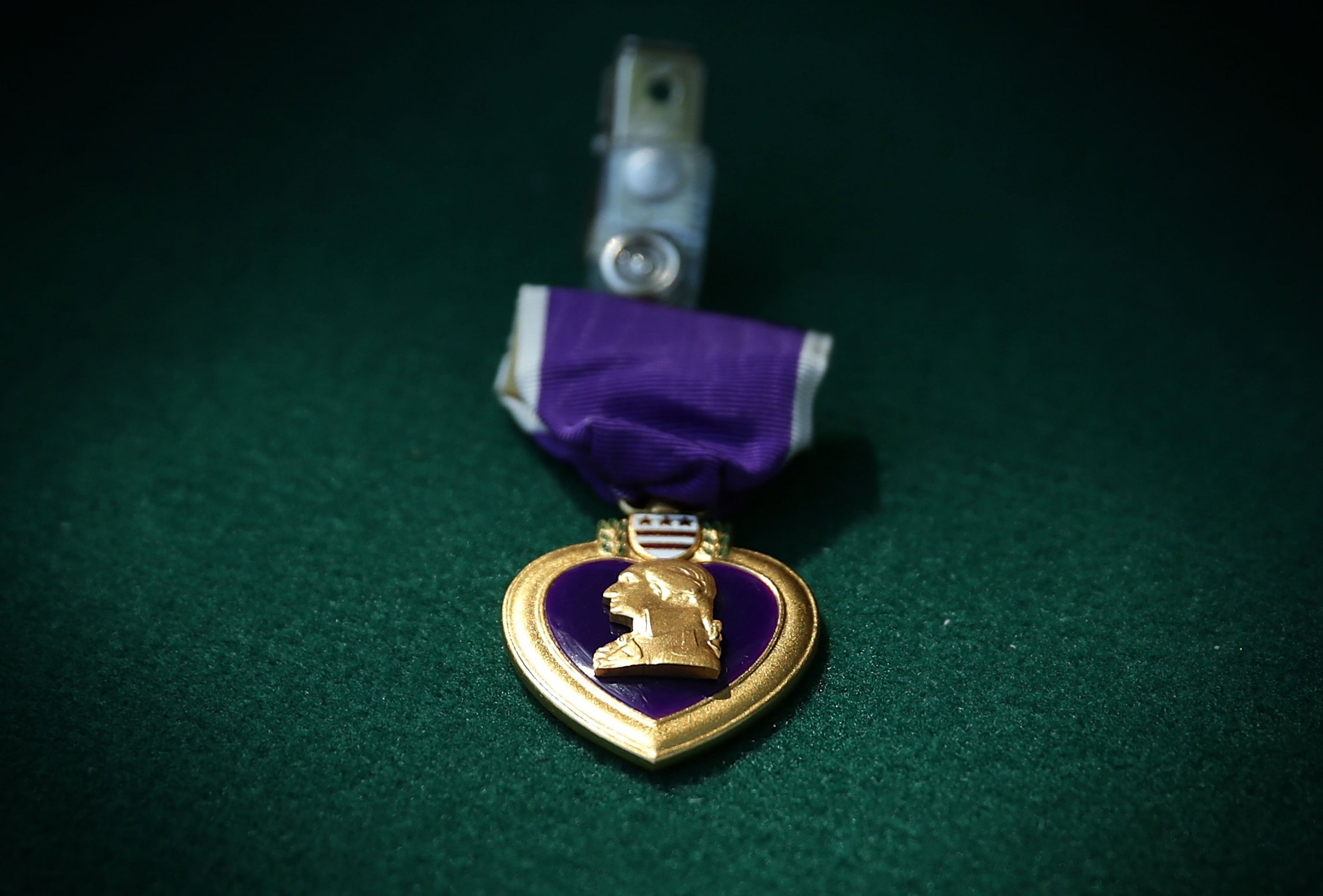 Since 1782, members of the United States military who have exhibited immense bravery and sustained wounds during their service have been honored with the Purple Heart medal, and the youngest recipient was only 13 years old.
After the United States entered World War II following the Japanese bombing of Pearl Harbor, Calvin Graham, a 12-year-old from Texas, decided to enlist in the United States Navy in 1942. At the time, enlistees had to be 16 years old with a parent's consent to join but with a forged signature of his mother's and a stolen notary stamp, Smithsonian Magazine reported he went to enlist.
One of seven children, Graham moved out of his home with his older brother to escape his abusive stepfather. Certain that his teeth would be a dead giveaway of his age, Graham repeatedly said he was 17 years old and chastised the dentist about letting other underage teens through inspection until eventually he was allowed through as well.
Lying to his mother about visiting his grandmother, he shipped off to San Diego for basic training and was later assigned to the USS South Dakota, nicknamed Battleship X, according to the United Service Organizations (USO). Graham turned 13 a few months after joining the Navy and during the Naval Battle of Guadalcanal, shrapnel tore through his jaw while he was manning his gun. Despite sustaining his own injury, Graham worked to help pull other crew members to safety, made tourniquets, gave out cigarettes and encouraged other men through the night, according to Smithsonian Magazine.
"I didn't do any complaining because half the ship was dead," he later recalled, according to Smithsonian Magazine. "It was a while before they worked on my mouth."
In December 1942, the USS South Dakota returned to the Brooklyn Navy Yard and the crew, including Graham, who received the Bronze Star and Purple Heart, were profiled for their heroism. However, the young teen's time in the service was relatively short-lived: When his mother recognized him in newsreel footage, she outed him for his age. His punishment for lying about his age was about three months in the brig at Corpus Christi, Texas.
After his sister appealed to various newspapers about Graham, who was dubbed a "Baby Vet," and the Navy's mistreatment of him, the service agreed to his release, albeit with the stripping of his medals and disability benefits.
"Calvin was by far the youngest," Allan Stover, national commander of the Underage Veterans Association told the Chicago Tribune. "But for all our guys, the reasons were pretty much the same. We came from bad neighborhoods. We were looking for a little adventure. We had a lot of patriotism."
Following his release, Graham became a hometown celebrity to the point where actor Pat O'Brien singled him out in the crowd to come on stage during the opening of the film Bombardier. Following his stint in the Navy, he got married at 14, divorced at 16, joined the Marines and was partially disabled after a freak accident, according to the Chicago Tribune.
It would be over 50 years before he had all of his military accolades returned to him, although he didn't live to see it. In 1977, Graham appealed to then-President Jimmy Carter, writing to him and asking for an honorable discharge so he could have help with his medical and dental expenses. It was a fight he'd long given up until a discharge program for deserters was implemented.
"I know they had their reasons for doing what they did, but I figure I damn sure deserved more than they did," he told Smithsonian Magazine.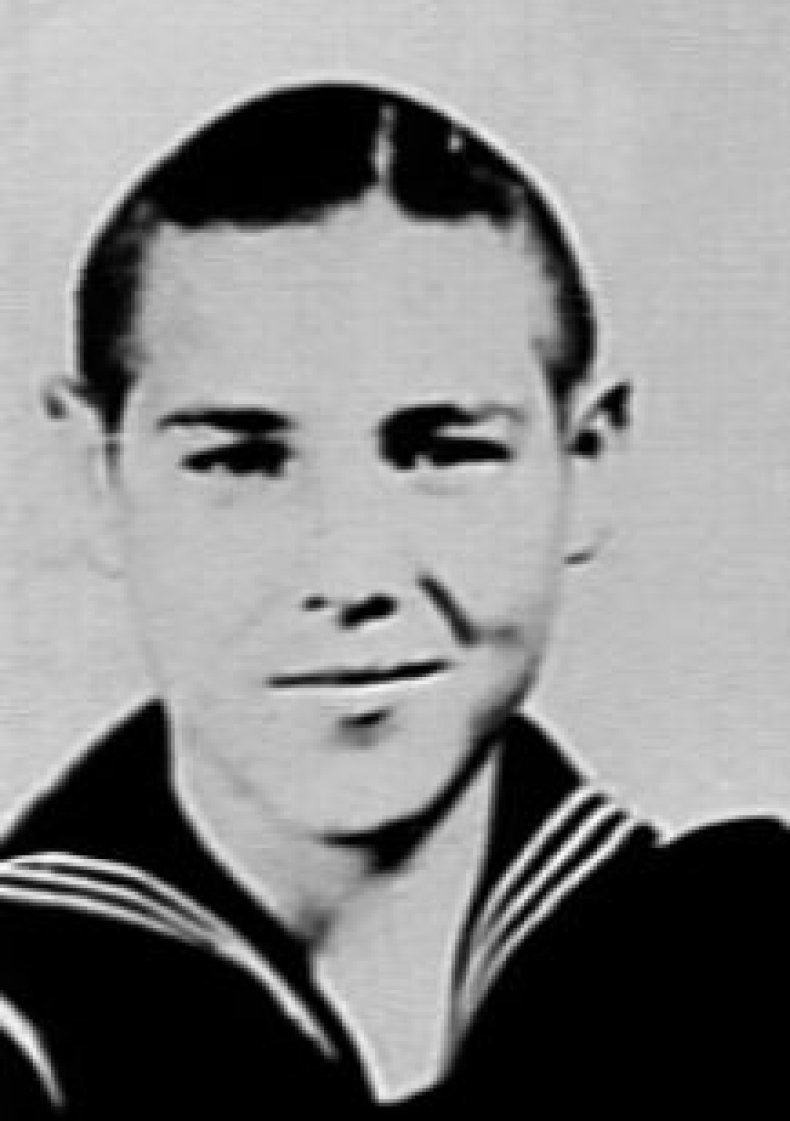 About a year later, in 1978, Carter approved a bill introduced by then Texas Senators Lloyd Bentsen and John Tower that his military medals, excluding the Purple Heart, would be given back to him. Former President Ronald Reagan also approved benefits for Graham about ten years later.
In May 1994, in an abrupt change of direction, the Navy announced that Graham's Purple Heart would be returned to his second wife, Mary Graham, who he was married to for 24 years.
"They should've used Calvin for recruiting during the war, saying, `You guys ought to have enough patriotism to sign up. Look what a kid of 12 did,'" his good friend, veteran Henry Buecker, who served on the South Dakota with him, told the Chicago Tribune. "Matter of fact, young people ought to know his story now. These days, all that most people know about patriotism is to stand up when the national anthem is played at a sporting event."
Graham passed away from heart failure when he was 62 years old, according to an obituary in The New York Times. His service in the Navy was immortalized in the film, Too Young the Hero, which Graham wrote and starred actor Ricky Schroder.