National Read a Book Day: Top 10 Books of 2019 So Far
From an exploration of a world that excludes women to page-turning thrillers, it has been a great year for books.
Here are some of the books we've been reading in 2019.
Where Reasons End by Yiyun Li
Yiyun Li, a MacArthur Fellow and a Professor of Creative Writing at Princeton University, has won multiple literary awards including the Frank O'Connor International Short Story Award and the Guardian First Book Award. Back in 2007, she was listed among Granta's 21 Best of Young American Novelists.
It's easy to see why - Where Reasons End is an extraordinarily moving account of a mother having an imagined conversation with her teenage son who took his own life.
Mouth Full of Blood by Toni Morrison
Toni Morrison, a Nobel Prize and Pulitzer Prize winner and one of the most celebrated writers in history, died in August. Her non-fiction collection, Mouth Full of Blood, was published earlier in the year and spans four decades of essays, speeches and more, exploring issues of race, religion, gender, politics and history.
Invisible Women by Caroline Criado Perez
The writer and broadcaster Caroline Criado Perez is known for various feminist campaigns, including forcing Twitter to revise how they handle abuse and getting a woman other than Queen Elizabeth to feature on the U.K.'s banknotes. Her book Invisible Women, released in March, explores the shortcomings of a world that excludes women - from discrimination in healthcare to bathroom queues.
Fascinating and maddening, she analyzes how the design of everyday things - like public restrooms - excludes women.
Spring by Ali Smith
Smith has been shortlisted for the Orwell Prize, twice for the Orange Prize and four times for the Man Booker Prize, among many others. Spring is the third instalment of her novel cycle, the Seasonal Quartet, and it is an in-depth observation of the rise of nationalism in the U.K.
The plot revolves around a suicidal film director mourning the death of a friend, a woman working in a detainment centre, an underground activist and a young girl searching for her mother.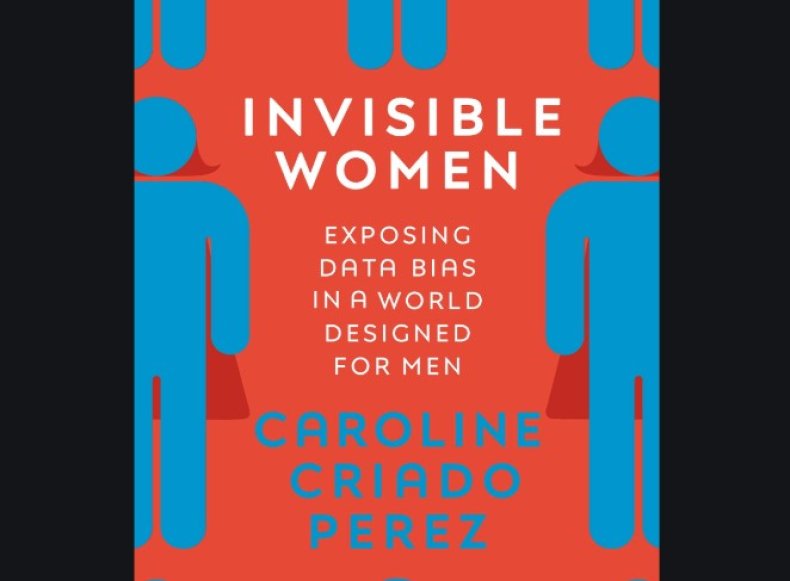 Chernobyl by Serhii Plokhy
For those who watched HBO's series on the Chernobyl disaster, historian and Winner of the Ballie Gifford Prize 2018 Plokhy recreates the night of April 26 1986 using recently opened archives. Both gripping and hard-to-read, the book explores the victims, perpetrators and heroes of the disaster and its aftermath.
Watching You by Lisa Jewell
The latest from Jewell, the bestselling author of Then She Was Gone, is a psychological thriller that is impossible to put down. Set in suburban England, the novel follows what happens when an innocent crush develops into an obsession.
The Island of Sea Women by Lisa See
See's historical novel explores the centuries-old practice of women free-diving on South Korea's Jeju island, in a story of two friends who struggle to stay close against the against the backdrop of the Japanese occupation, rivalries among families and a transforming cultural landscape.
Gingerbread by Helen Oyeyemi
Gingerbread is the sixth novel from British writer Helen Oyeyemi, known for her play on folklore and fairy tales. A tale of surprising family legacy, the book is influenced by Hansel and Gretel but tells the frankly strange story of London teacher Harriet Lee and her daughter, Perdita.
Black Leopard, Red Wolf by Marlon James
Man Booker Prize winner James is the author of John Crow's Devil, The Book of Night Women and A Brief History of Seven Killings. His latest fantasy novel draws on African history and mythology to tell the story of Tracker, a hunter who is forced to join a group of eight mercenaries to find a child who has disappeared.
Three Women by Lisa Taddeo
Over the past eight years, journalist Lisa Taddeo drove across the U.S. six times to talk to ordinary women from different regions and backgrounds. The result is a study of the sexual and love lives of three women in particular - Maggie, Lina and Sloane - and it's one of the most talked about non-fiction books of this year.