Rhode Island Day: Top Facts and Where to Visit
Today, October 5, is Rhode Island Day. It's a day to celebrate the USA's smallest state and everything that makes it special. From top facts, traditions and where to visit, we've rounded up everything you need to know about Rhode Island.
If you're planning a trip to New England, make sure to stop in Rhode Island. It's a great state with a rich history and beautiful tourist destination.
Top facts about Rhode Island
Rhode Island is the smallest state in the USA, but just how small is it? According to the U.S. Census Bureau, the state's land area is just 1,033 square miles.
Rhode Island was the last of the original 13 colonies to join the Union, according to Politico. It ratified the constitution on May 29, 1790.
According to History.com, Rhode Island was the first of the Thirteen Colonies to renounce allegiance to King George III of England, which the state did on May 4, 1776. In 1908, the General Assembly declared May 4 to be Rhode Island Independence Day.
It was founded in 1636, according to ThoughtCo, and received official recognition via Royal Charter in 1663. Roger Williams founded Rhode Island after being banished from the Massachusetts Bay Colonies for his radical views, which included the separation of the church and the state.
Rhode Island is not its official name. According to RI.gov, its official name is the State of Rhode Island and Providence Plantations. This is the longest name of a US state.
It is known at the Ocean State, also according to RI.gov. Despite its small size, Rhode Island has more than 400 miles of coastline.
Rhode Island didn't contribute to the creation of the U.S. Constitution, as the state preferred the Articles of Confederation, according to the Secretary of State's website. Rhode Island was the last state to ratify the constitution.
The unofficial nickname for the state is Little Rhody, referring to its size, according to RI.gov.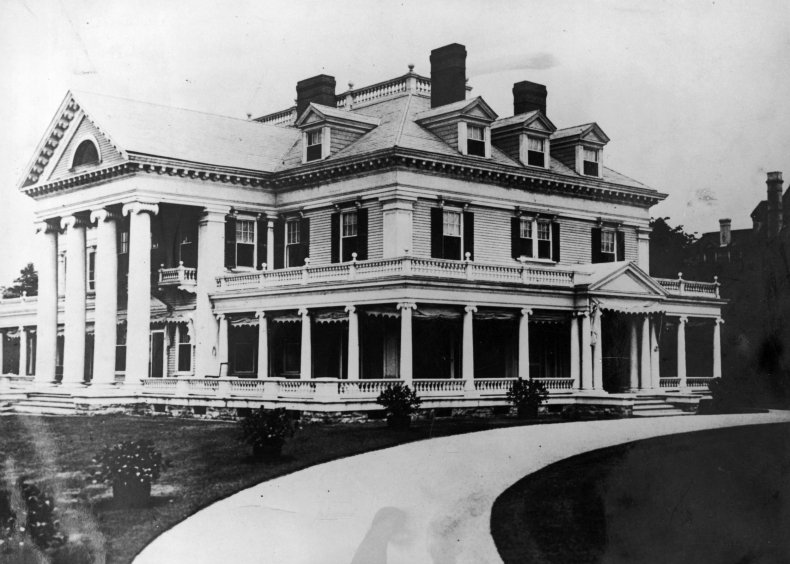 Where to Visit in Rhode Island?
The Breakers is a Vanderbilt Mansion in Newport, Rhode Island. It was built between 1893-1895 at a cost of $7 million, which is around $150 million today, according to the Newport Discovery Guide. It is now a National Historic Landmark and is open to visitors.
Newport Cliff Walk is a 3.5 mile walkway bordering the water. It is a National Recreation Trail and is one of Newport's top attractions.
Old Harbor is a historic district of Rhode Island and is a man-made yacht basin on Block Island. It is a popular spot for sailing and water sports.
Providence is the capital of Rhode Island and the state's most populous city. It is home to historic buildings, top universities, and has tons of things to do for visitors, such as restaurants, shopping, theaters and more.
The Elms is a mansion, but supposedly a summer cottage, based on the mid-18th-century French chateau d'Asnieres, according to Newport Mansions. It was Mr. and Mrs. Edward Julius Berwind's summer home and is now open to visitors. https://www.newportmansions.org/explore/the-breakers
Rhode Island Day: Top Facts and Where to Visit | U.S.