National Rifle Association Blames COVID for Dwindling Membership
The National Rifle Association (NRA) has been experiencing lower membership numbers due to the COVID-19 pandemic, yet says it has emerged "stronger" and "better" through it all.
The NRA's membership and revenue declined significantly in 2021, according to financial records obtained by The Reload. Reports say the organization's membership fell to its lowest since 2017. Adding to that, revenue has been on the decline since 2018.
With revenue dropping down to $165 million, the association missed its projection by more than $19 million, bringing its total revenue for 2021 to nearly half of what it was in 2018.
In an interview with WITF, The Reload founder Stephen Gutowski said he came across the NRA's financial reports from a source who had knowledge of the organization's finances.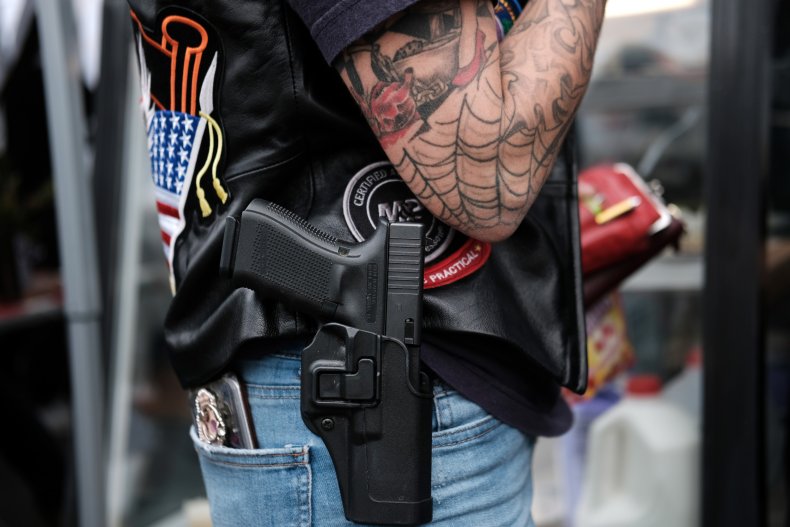 "The NRA has obviously gone through a series of public struggles over the last several years, and it's no surprise to anyone that they're doing poorly financially," said Gutowski. "Or at least not doing as well, but I think the fact that their revenue had fallen by more than, or by, by about half since 2018. It was pretty shocking to learn."
Amy Hunter, director of NRA media relations, said in a response to The Reload that the financial records Gutowski obtained were "outdated" and "unaudited." The COVID-19 pandemic is the source of decline; however, the NRA is making a full comeback, according to Hunter.
"With respect to questions comparing figures from a pre-pandemic 2018 to 2020 (figures during a worldwide pandemic), the NRA, like many others, continues to confront this global pandemic that forced the cancellation of many events and impacted revenue streams," Hunter continued. "The safety and well-being of our staff and members is paramount. Through it all, the NRA has emerged stronger – better positioned to fight for its members and their freedoms. The Association and its patriotic members deserve an enormous amount of credit."
Gutowski said although the pandemic may have had a slight influence on the NRA's membership and revenue decline, inner conflict may be the ultimate cause.
CEO Wayne LaPierre is accused of using millions of NRA dollars for personal expenses. New York Attorney General Letitia James filed the suit in 2020 against LaPierre and three other high-ranking members for their alleged illegal financial conduct.
"The NRA has also been experiencing internal turmoil and external legal threats over a series of allegations that NRA leadership, including CEO Wayne LaPierre, diverted millions of dollars in nonprofit funds towards their own personal expenses for luxury clothing and private jets and vacations," Gutowski said.
In a statement, NRA President Carolyn Meadows called James' suit a "baseless, premeditated attack" on the organization and the Second Amendment.
Newsweek has reached out to the NRA for further comment regarding membership and revenue decline.