'Political Gambit': NRA Hits Texas' Republican Lieutenant Governor for Supporting Background Checks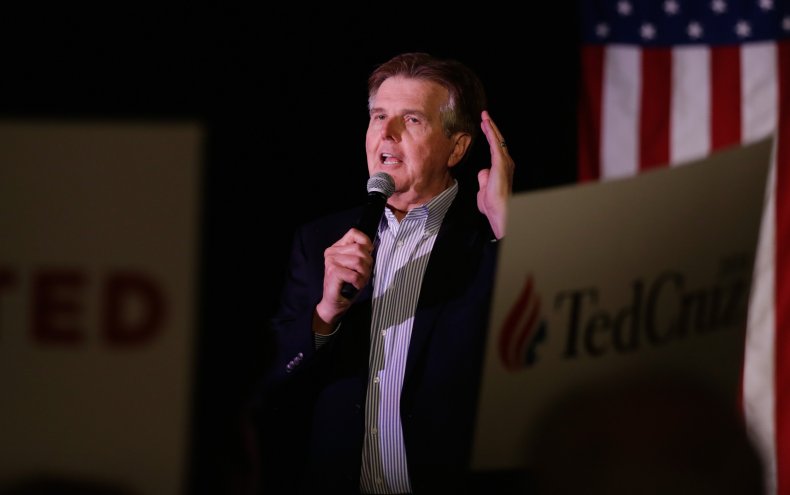 Texas' Lieutenant Governor Dan Patrick, the second highest ranking Republican in the state, is being targeted by the National Rifle Association (NRA) in an unusually high-profile feud due to his calls to strengthen background-check laws for gun purchases.
On Friday, Patrick called it "common sense" to expand background checks beyond the current federal mandate, which doesn't touch private sales, and said he'd be "willing to take an arrow" to buck the NRA, an organization tightly woven into the fabric of Texas politics.
Just this year, Governor Greg Abbott signed ten pieces of legislation the NRA supported, which loosened gun restrictions and expanded protections for gun sellers.
But the relationship appears to be souring after Patrick, a gun-rights enthusiast, expressed openness to tightening background-check requirements.
"When I talk to gun owners, NRA members and voters, people don't understand why we allow strangers to sell guns to total strangers when they have no idea if the person they're selling the gun to could be a felon, could be someone who's getting a gun to go commit a crime or could be a potential mass shooter or someone who has serious mental issues," he said on the Dallas Morning News.
The NRA's political arm repudiated Patrick's comments, likening them to "Bloomberg-funded failures that were attempted under the Obama administration," a reference to billionaire former Mayor of New York City and gun control advocate Michael Bloomberg.
"Like most political gambits, Lt. Gov. Patrick's 'solution' precedes his possession of the facts, including this critical concession by the Obama administration: Criminalizing private firearm transfers would require a massive, governmental gun registration scheme," they wrote in a press release. "Instead of trampling the freedom of law-abiding Americans, the government should focus upon actual solutions: fixing our broken mental health system, prosecuting known criminals and enforcing the existing gun laws that require follow-up whenever a prohibited person tries to buy a firearm."
The NRA is currently positioned in a delicate spot, trying to maintain necessary allies in the Republican Party as it fends off a nascent, bipartisan push to pass moderate gun control measures in the U.S. Congress. Even longtime allies such as South Carolina Senator Lindsey Graham—who received an A- rating from the group for his most recent re-election bid in 2014—have proposed measures to curb gun laws at the federal level.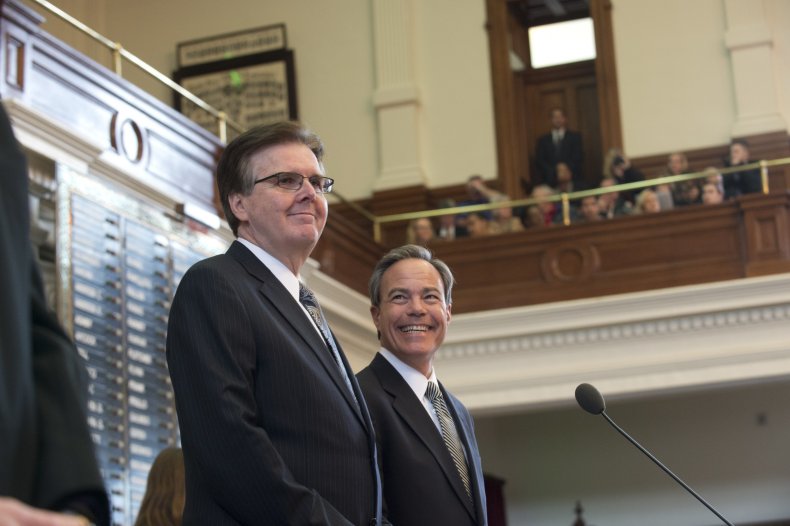 Graham's bill would incentivize states to enact red flag laws, which allow judges to order the temporary confiscation of a gun owner's weapon if law enforcement or a family member believes it will be used to cause imminent harm. As chairman of the Senate Judiciary Committee, Graham wields significant procedural and political power, and his backing substantially increases the odds of passing any new restriction.
To forestall the gun control push that has gained traction, in large part, due to the advocacy of organizations such as Moms Demand Action and Brady, the NRA has moved its upcoming board meeting from Alaska to Washington, D.C., in order to supervise legislators as they debate the measures.
The gun-rights group is now trying to balance its leverage and clout within conservative circles with its traditionally uncompromising stance on new gun restrictions. The NRA has supported some of these moderate proposals in the past, but in recent years has taken a more iron-fisted approach to reform.
The NRA generally supports enhanced enforcement of existing measures rather than the enactment of new proposals, even if the public has an appetite for change. Over 90 percent of U.S. adults support universal background checks, and a majority of gun owners do too. But the NRA has managed to keep Republican lawmakers in line for years, through the mass shootings in Newtown, Connecticut, and Las Vegas.
It remains to be seen whether the quiet but notable rebellion of some prominent Republican leaders against the NRA's dogma will amount to anything, or whether the NRA's influence will be seen as waning in an increasingly uncertain era for both federal policymakers and the gun rights group itself.
Patrick's office did not respond to a request for comment.