When is National Rosé Day 2019?: Best Deals, Sales, and Parties in L.A.
National Rosé Wine Day falls on June 8 this year, which was founded by founded by Bodvár Hafström, the founder of rosé brand, Bodvár House of Rosés, in October 2014. In celebration of the fruity pink wine, Newsweek looks at its history, the legacy of Bodvár, and deals so everyone can enjoy.
Who Invented Rosé Wine?
According to GuildSomm, many of the first wines recorded were rosé because it was considered civilized to dilute wine and only "barbarians" drank pure wine. Workers would crush red and white grapes together and place this into a pithoi for fermentation. This resulted in an oxidative style and turned it to an off-dry pink juice.
Years later, grapes were separated by color, which is how red and white wines were born. However, these early examples of red wine were often tannic and hard to drink and the general preference was for the less harsh, lighter-colored wines which meant that rosé remained in fashion.
became known as "vin de soif," which "wine to quench thirst" in French, and many parents would serve it to their children as a treat. According to Guildsomm, Jacques Pépin, the French chef, first drank rosé when he was only 6 or 7 years old. "You have to understand, back then, there was no soda or anything. There was water, and then there was wine. That was it," Pépin said.
In America, George West of the El Pinal Winery in Lodi, California, was documented as the first maker of "white Zinfandel" in 1869, but there wasn't really any traction until the 1970s. Guildsomm writes that an accident brought rosé to the commercial American market, with the wine's sugars not fully converting to alcohol which resulted in the white Zinfandel tasting slightly sweet. But instead of "fixing the problem" the winery Sutter Home released it as it was, and it became loved by Americans.
Georges Daou, a co-founder of DAOU Vineyards in Paso Robles, California, told Newsweek that while Rosé is loved by the French, it took a while to find the same love further afield: "Rosé took a while to catch up to Chardonnay but has gained prominence due to the connection rosé drinkers have with the feel of summer vacation," he explains. "There is an aspirational component to rosé that transports you to another place and evokes the fondest memories."
Where can I celebrate National Rosé Day?
Bodvár, the founders of National Rosé Day, will be hosting events on June 8, 2019. Its Main Gala event will be in Los Angeles at the Marina del Rey Hotel. There will also be sister events in City Club, L.A, and Sky Space.
The Corkcicle in Malibu will be hosting its 2nd annual Rosé Day celebration, which will include live DJs, luxury brands and delicious food pairings. Oh, and Rosé of course.
There will be events at Bellacures salons, and at all California and Florida Trina Turk locations.
Miami will host events at the Diplomat Beach Resort, Como Hotel and Acqualina Resort. In Washington, D.C, Tuckernuck is celebrating at its Georgetown location.
National Rosé Wine Deals
Whole Foods: Cloudveil Rosé will be on sale for $11.99 during National Rosé Day as part of Whole Food's Sommelier Best in Class Wine Program. Devon Broglie, Master Sommelier, recommends enjoying this rosé on its own, or pairing it with grilled chicken and veggies, the company told Newsweek.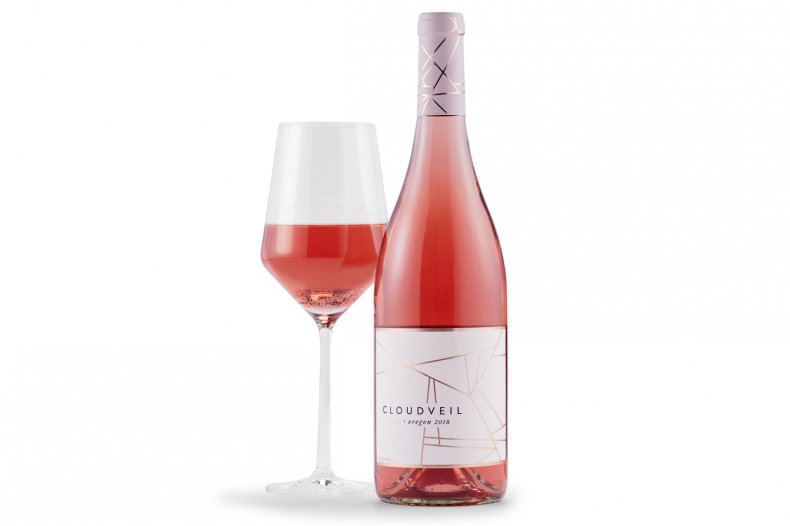 Maivino: Rosé lovers can get 15 percent off the Rosé two-pack with code ROSEDAY. The final total is $46.00 for two pouches, equal to four bottles of wine, the company told
Vivino: The online wine shop has discounts on all manner of wines. You can select based on region, grape, budget or even food pairing.
Wine.com: You can get 20 percent off when you spend over $100 using code 20NEW.
California Wine Club: Until June 14, buyers can get 20 percent off already discounted prices on wines in the Cellar Clearance Blowout category by using promo code BLOWOUT.
JJ Buckley Fine Wines: The merchant has a lot of Rosé wine on sale, as well as additional discounts when you spend over $250 and sign up for its newsletter.
Binney's: The wine depot has a sale on Rosé wine.
Usual Wines: Get a free pool float when you buy a 12-pack case of Rosé wine.