11 Best White and Gold Liquors To Celebrate National Rum Day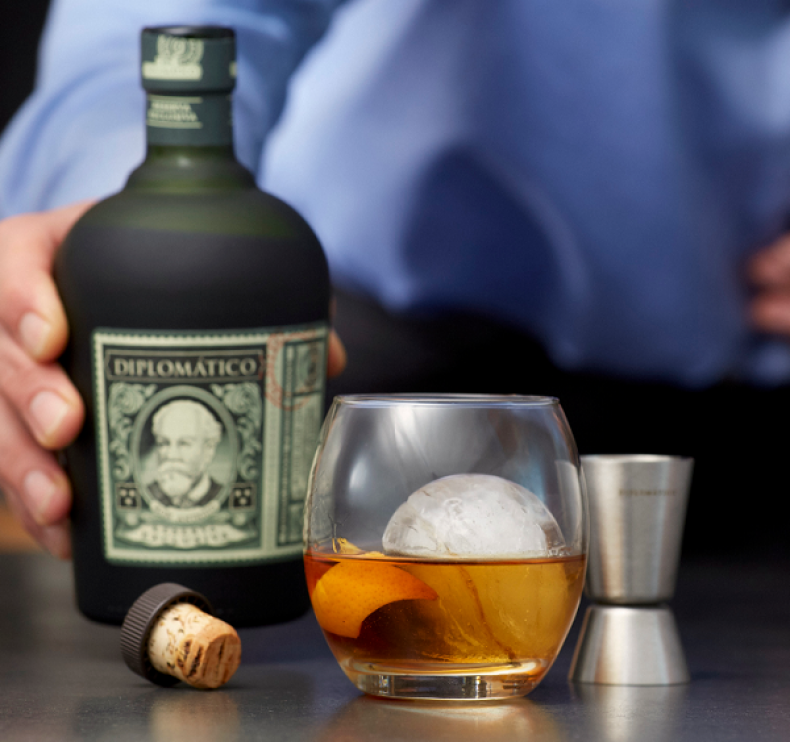 Rum—it's one of the oldest liquors. Luckily, National Rum Day arrives on Friday, encouraging everyone across the country to indulge in a little white and gold good stuff.
Sweet, strong and delicious, the adult beverage is one that can bring the best out of a Mojito and a Mai Tai but it can hold its own weight splashed over an ice cube or two on its own. Regardless of how you plan to use it on National Rum Day, we've compiled a list of quality spirits worth enjoying on the holiday.
See the best 11 rums to try on National Rum Day below.
Just as its name suggests, this Jamaican staple features a blend of several different rums—literally 15!—ranging in age and style. With so many notes shining through in every pour, Appleton is one that drinkers of all palates will likely enjoy. Looking for complex citrusy notes? Fresh fruit? Sweetness? Appleton's Estate Signature Blend has it all and some. Prices range from $13 to $72, depending on the bottle size.
BACARDÍ Añejo Cuatro
Slight vanilla, toasted oak, clove and honey are the signature notes of this Puerto Rican favorite. Aged four years in the Caribbean, the beautifully golden Añejo Cuatro has an enticingly smooth finish that makes it ideal for drinking straight up as well as a delightful addition to any rum cocktail. Prices range from $14 to $43, depending on bottle size.
Brugal 1888
Double-aged in American then European bourbon oak casks before maturing in sherry casks, Dominican Republic's famous rum exudes a rich, complex and sophisticated flavor profile jam-packed with notes of coffee, vanilla dates, toffee, peach, raisins and red fruits. Notes of citrus balance out all the flavors in the long, delectable finish. No mixers needed for the beauty Brugal—master blenders suggest serving this rum on its own at room temperature. Prices range from $18 to $80 depending on bottle size.
I know what you're thinking: Rum? And Coke? In a Can? True, it's not the most typical way to observe National Rum Day, but if you're looking for an earthy and exotic, well-balanced craft cocktail without the cleanup, then Cutwater's rum and cola beverage is for you. Looking for something equally satisfying but on the lighter side? The brand also specializes in Rum & Ginger made with Three Sheet's White Rum and in-house spicy ginger beer. Twelve-ounce cans retail for about $4.50.
Distilled in copper pot stills and aged up to four years, this Venezuelan rum is ripe with sophistication and those serene feelings of belonging. Rich in complex flavors of maple syrup, brown sugar and orange peel, Diplomático's flagship expression tastes like a night of opulent enjoyment under the stars with the special people in your life. That's what National Rum Day is all about, isn't it—celebrating life with the ones who are most important? Drink this one neat or use for a rummed-up version of an Old Fashion, Manhattan or Sazerac.
This rum is first rested in American oak casks in the Caribbean for five years before it heads across the map to Spain where it spends yet another three years aging in barrels at the Williams & Humbert winery in Jerez. The cross-continental double-aging results in a silky smooth rum laced with a flavorful profile of tropical spice and roasted oak with a twinge of tobacco in the finish. Although it's certainly good enough to drink neat or on the rocks, Dos Maderas 5+3 is also a top contender for a splashy Spanish Daiquiri. Retails for about $34.
You can almost taste the sunny island breeze fluttering in the air of Puerto Rico where Havana Club's Anejo Clasico is distilled and aged. This is a rum that's made for cute cocktails topped with an umbrella. Dripping with tropical fruits like pineapple and apricot the rum balances out in the long deep finish with notes of almond and vanilla. Retails for about $15 to $40, depending on bottle size.
If you want a bold and robust taste of the islands, look no further than Mount Gay's Black Barrel. Hailing from Barbados this rum is like a beachside bonfire for the belly, featuring notes of spice like clove and star anise and toasted oak soaked in vanilla and caramel. Retails for about $15 to $54, depending on bottle size.
Caribbean rum and coconut water? It doesn't get any more tropical than that. The brand harvests 10-month-old coconuts from the paradise coast of Nicaragua. The coconut water is immediately infused in a blend of Nicaraguan and Virgin Island to deliver a drink that is refreshingly satisfying. While it's good simply on the rocks with a decorative straw and umbrella, Single Prop's mixture is a fun one for creative cocktails using fresh fruits like pineapple, lime, mango and—of course—coconut.
You may want to proceed with caution when sipping on this Jamaican gem. While it's truly the life of the party with distinctive flavors of fruit, sorrel and molasses—which led to Wray & Nephew becoming the signature liquor of the classic rum punch—it's incredibly high alcohol content makes it a rum that is not for the faint of heart. Sip solo if you dare, otherwise pour it up in all the rum cocktails you can think of. Retails for about $17 to $45, depending on bottle size.
Zaya Gran Reserva 12-Year Rum
Trinidad's iconic Carnival gets the liquid treatment with Zaya's rum. A blend of rums aged up to 16 years12 years in whiskey and bourbon barrels, the liquor dances with notes of sweet vanilla, chocolate and coffee. The body is rich and mouth-filling while the finish is smoky and long. Retails for about $16 to $70, depending on bottle size.