National Security Expert Explains Why Trump's Actions Mean 'Putin is Getting Everything He Wants Without Having to Lift a Finger'
National security expert Tom Nichols said that Moscow benefits from President Donald Trump's foreign policy moves without "having to lift a finger" in an interview on MSNBC's Morning Joe Wednesday.
His comments were prompted by a front-page story in The New York Times that illustrated how the president used to "relish throwing" world leaders into confusion "for how best to deal with him," and how the roles are now reversing as U.S. influence subsides in the North Atlantic Treaty Organization.
"The amazing part of that is that Putin is getting everything he wants without having to lift a finger. I don't think the president is somehow doing this on instructions; I think he has a kind of natural oppositional defiant disorder in the presence of adults," Nichols told host Joe Scarborough, referring to Russian President Vladimir Putin.
At NATO's summit meeting in London this week, the French president Emmanuel Macron berated Trump on the importance of trade and fighting the Islamic State, according to the Times, and has a "vision" for the future of Europe that depends less on Americans.
At the meeting, Trump also stayed quiet when it came to British politics, heeding Prime Minister Boris Johnson's warning to butt out of their upcoming election. The meeting, marking NATO's 70th anniversary, was held in London to avoid disruption from Trump in Washington, the Times reported.
These shifting sands play right into Putin's hands, according to Nichols, a professor at the U.S. Naval War College, because the lack of U.S. influence requires European countries to "make their own deals" with Russia.
"These are people who run countries," Nichols said during the interview, referring to NATO members. "And the president is always out of his depth in those environments," adding that NATO is now nearly "reforming itself" to deal with the lack of American influence.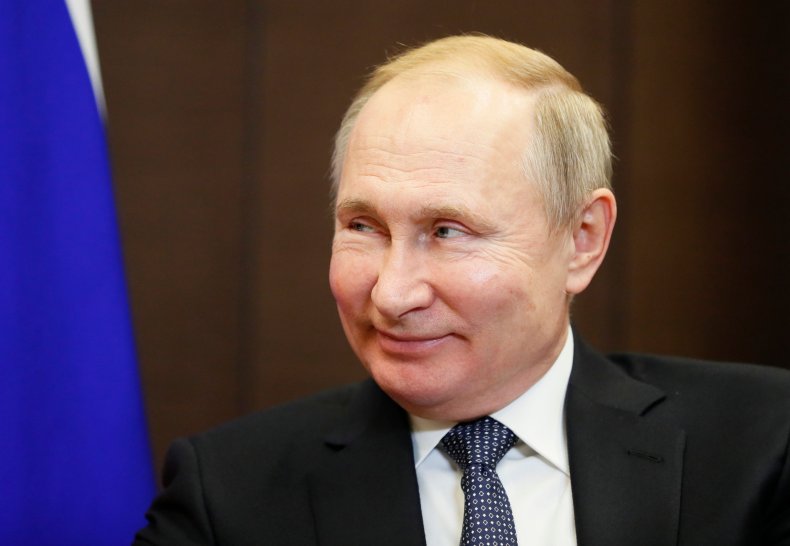 Russia and NATO relations have soured over the country's 2014 annexation of Crimea and suspected support for rebels in eastern Ukraine. Since then, each group has expanded its military presence along shared borders, according to NATO.
Meanwhile, Trump's efforts to engage diplomatically with Moscow, in combination with his repeated demands that member countries pay more for their own defense, has prompted concerns among an alliance historically led by the United States.
Macron, who the Times reported is "staking his claim" to European leadership, including NATO, is more sympathetic to Moscow than many Western presidents.
Whether it's recent NATO developments or other foreign policy affairs, like allowing Russia more control in the Middle East, Trump's "gut instincts" always seem to benefit Putin, Scarborough said. "Is that a mistake?" he asked.
Nicols replied that it's a mistake that's not exclusive to Moscow, but rather extends to authoritarian figures in general. Trump has voiced concerns over whether China's President Xi Jinping and North Korea's Supreme Leader Kim Jong-un still like him; while the Syria withdrawal can be interpreted as placating Turkey's President Recep Erdogan, Nichols said.
"The president's instinct is never to side with the messy democracies and their leaders who actually have to, again, engage in the serious business of governing."
NATO was established largely to counteract the Soviet Union in 1949. Although Russia is not a member country, they established open lines of communication in 1997, and NATO added a council in 2002 to handle Russian security issues and joint projects.