National Security Expert Malcolm Nance: No Point in DOJ Covering Up Mueller Report Because Staffers Will Just Leak Documents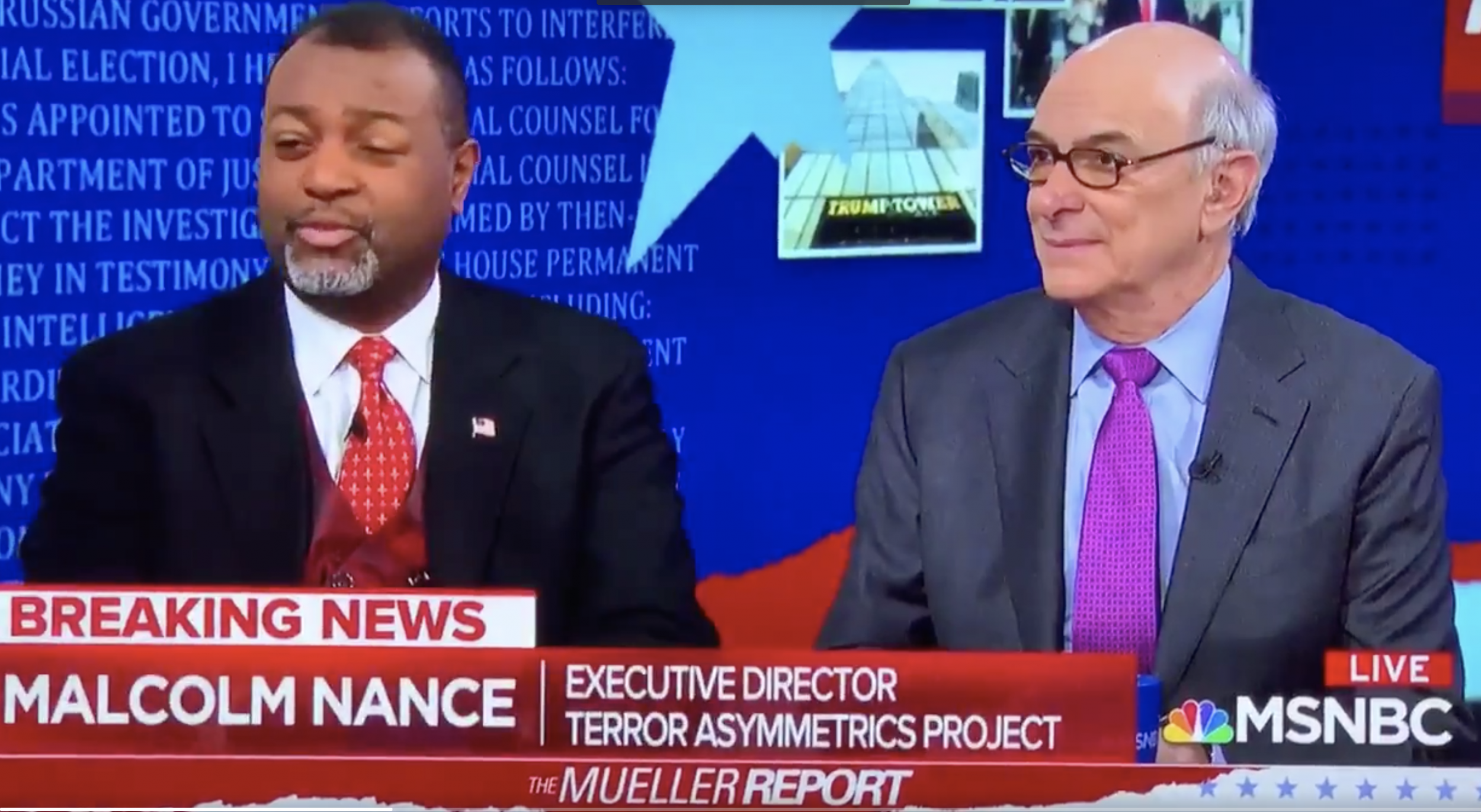 The completed report of Special Counsel Robert Mueller's investigation into Russian interference with the 2016 election is in the hands of Attorney General William Barr, who may or may not choose to release the documents to the public. One national security expert said Saturday that it does not matter if the Justice Department publishes the report because ultimately someone there will leak it.
Appearing Saturday morning on MSNBC's AM Joy, national security expert Malcolm Nance acknowledged that while Barr could try to hold back the full document from public view to potentially protect the White House, it would likely be a pointless endeavor.
"Bill Barr is one guy," Nance, a former naval intelligence officer, pointed out to host Joy Reid. "There are secretaries, there are people who have to handle these documents. There are the FBI agents who did this themselves. I don't think that there's room for a cover-up. Because, why cover up the greatest scandal in the history of the United States with the greatest scandal in the history of the United States?
"An attorney general trying to engineer that," Nance continued, "I don't believe that's gonna happen, because if they do, you can just see copies of this thing falling out by the pallet-load in front of the Washington Post."
Reid referenced the infamous "Pentagon Papers," the nickname for a classified Department of Defense document about American military actions in Vietnam that was leaked by Daniel Ellsberg, a researcher who had worked on the report for third-party contractor RAND, in 1971.
Similarly, the National Security Agency failed to prevent contractor Edward Snowden from leaking a trove of documents related to tools and methods the NSA used for surveillance around the globe.
Perhaps the most famous instance of a Washington insider leaking material to the media was Mark Felt, better known as "Deep Throat," who provided Washington Post reporters with vital information regarding the Nixon administration, leading ultimately to Nixon's resignation in 1974.