National Selfie Day: Buzz Aldrin's First Space Selfie and Those by Other Astronauts
This National Selfie Day, astronaut Buzz Aldrin wants people to remember that he took the first selfie in space.
A Twitter user said they would have loved to see Aldrin tweeting from the moon during the first trip NASA conducted to the natural satellite. Aldrin said he couldn't offer any moon tweets but was able to take the first selfie in space.
That selfie was taken on November 12, 1966, when Aldrin was in space for the Gemini 12 mission. Aldrin lifted the visor on his helmet before he took the photo, and captured Earth in the background.
During that mission, Aldrin worked on developing spacewalk procedures, did ultraviolet astronomical photography and set up the handrails between the hatch and the docking, according to NASA. He went out into space to do several walks and work on the spacecraft; he said he was amazed by the vastness of the Earth and the universe.
Aldrin's timing was perfect because Thursday, the day he tweeted, was also National Selfie Day in the United States. His vintage selfie fit right in. The holiday was first celebrated in 2014; a website called National Selfie Day says DJ Rick McNeely was the creator of the holiday.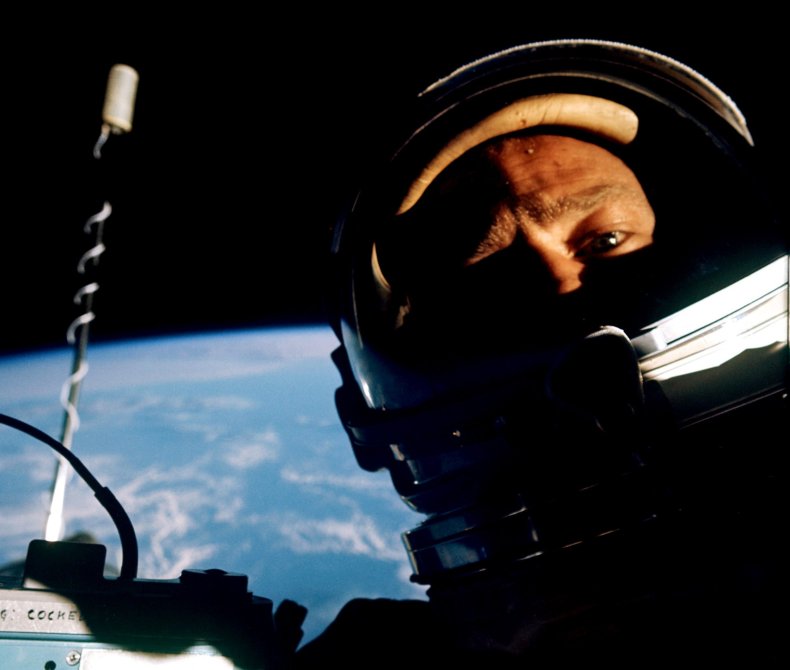 Since Aldrin, other astronauts have since taken selfies in space. This year, NASA astronaut Mark Vande Hei took a selfie while completing a spacewalk outside the International Space Station (ISS). He took the photo while doing work on the robotic arm on the outside of the ISS.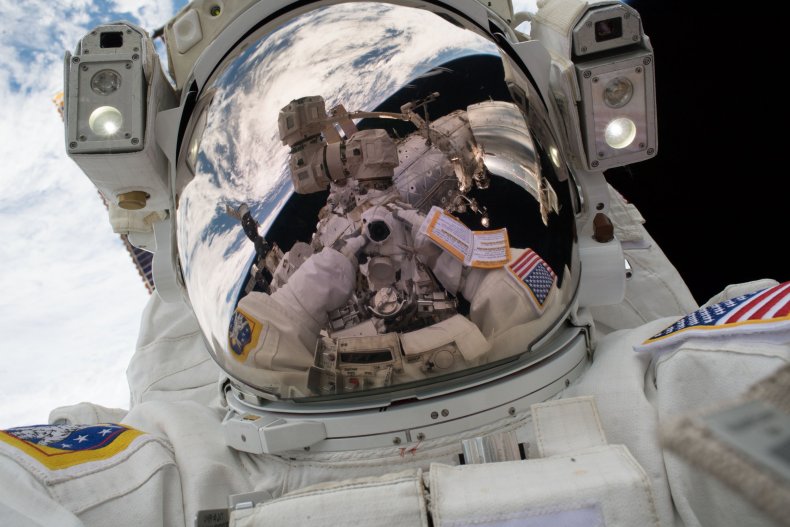 Thomas Pesquet of the European Space Agency also took a photo of himself on a spacewalk last year. He was working with another astronaut to replace batteries on the ISS.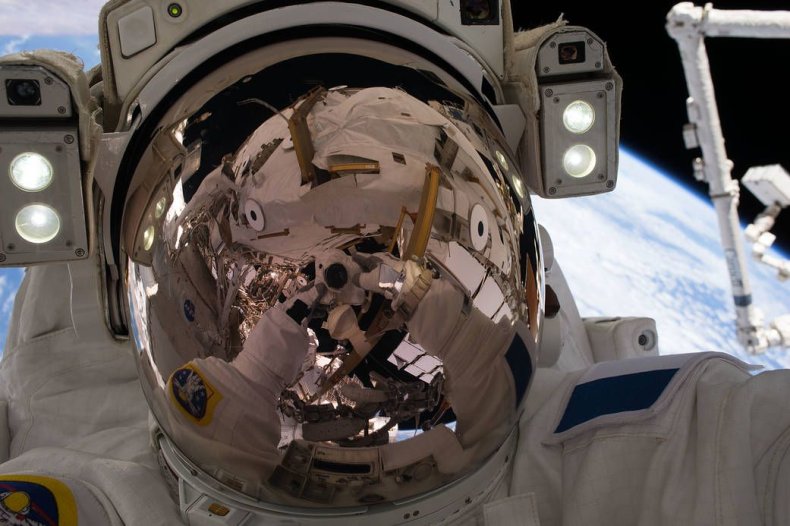 Ricky Arnold lifted his visor for a selfie in space. He took his picture in May; NASA called it an "out-of-this-world selfie."
​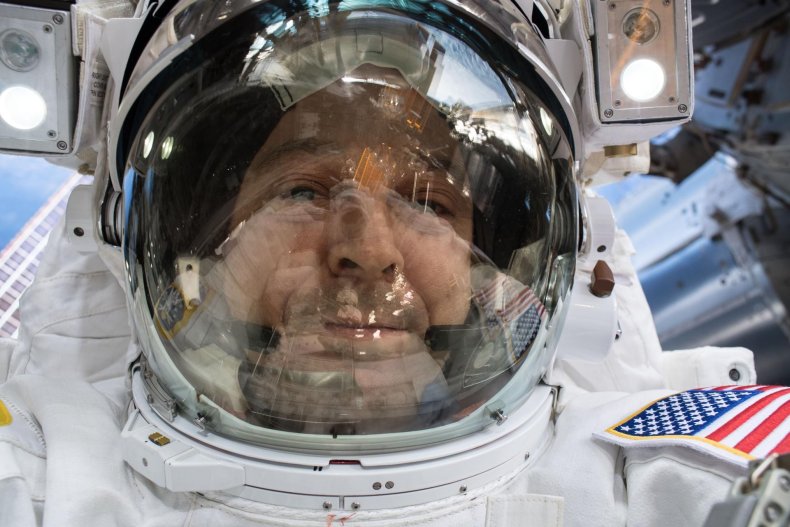 Astronauts aren't the only NASA workers taking selfies in space. The Curiosity rover took a "self-portrait" on Mars back in 2016.