National S'mores Day: Best Deals and Free S'mores Across the U.S.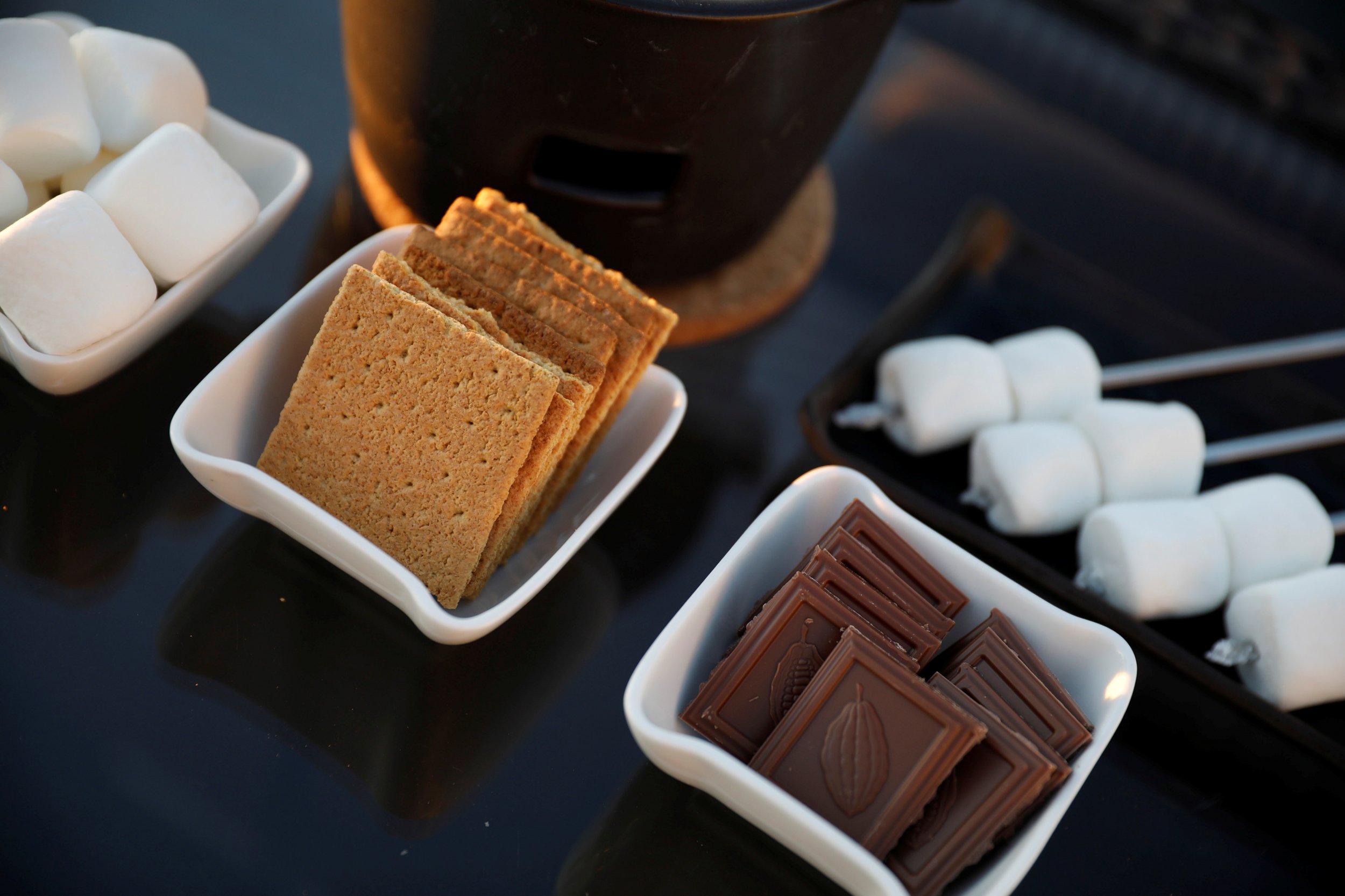 Camping season may be nearing its end, but with National S'mores Day upon us, people all over the country will get to tuck into the most beloved campfire treat without even having to strike a match.
The marshmallow dessert's annual celebration will be marked by a host of local businesses nationwide, major eateries like Dunkin' Donuts and, of course, the Girl Scouts of America, which detailed an early recipe for s'mores as early as the 1920s. Not only will s'mores and special s'more-inspired snacks be available widely, but those keeping an eye out for Friday's best deals and events might just get some free melted-marshmallow delicacies.
Anybody planning on visiting the Girl Scouts flagship store in midtown Manhattan is in for a sweet surprise. Girl Scouts will be handing out free Girl Scout S'mores to all-comers between noon and 3 p.m., according to the official Facebook event page of the organization. "It's a great excuse to take a quick lunch break," the post reads. "One cookie per person; while supplies last."
If you live farther afield, there is no need to despair. The organization is holding multiple National S'mores Day events in North Carolina and western Pennsylvania, and the Kansas Heartland chapter has organized celebrations across five different locations, according to its Facebook event page. For parents interested in Girl Scout S'mores Day festivities in their area, your local chapter should be able to direct you to the nearest event.
Other options for a free s'more-flavored snack include Dairy Queen, which is running a promotion for customers who download its smartphone app. Those who do get the option of a free small Blizzard, which includes a s'more flavor. Although not offering it for free, Dunkin' Donuts is advertising its new S'mores Donut to mark Friday's occasion, and published a decadent recipe for a layered s'mores donut. The s'more donut, which launched as a seasonal dessert last year, combines a marshmallow-flavored filling with a glazing of molten chocolate on top, layered with crumbles of graham cracker, miniature marshmallows and bits of Hershey's chocolate.
Elsewhere, Brixx Wood Fired Pizza, which has locations in North Carolina, South Carolina and six other states, is offering its repeat customers a s'more-shaped reward for their loyalty. The pizzeria is luring marshmallow lovers to its nearest branch this Friday with the promise of a free signature dessert on the next visit. "Dine with us on National S'Mores Day—Friday, August 10—and we'll give you a coupon for a FREE S'Mores Pizza Dessert you can use on your next visit," the company wrote on Twitter this Thursday, along with a photo of the promised prize.
Read more: The surprisingly patriotic story of National Doughnut Day
One town in North Carolina is going wild for s'mores on Friday, changing its name from Morrisville to S'Morrisville for the day and hosting a number of activities, according to the town's website. "This event takes place all over town with activities at four different sites," a statement on S'Morissville's site read. "There will be music, games, T-shirts to win and, of course, lots of s'mores to enjoy."
On Sunday, August 12, the Stamford Museum and Nature Center in Connecticut is inviting members to learn why marshmallows turn brown over the campfire, before ending the practical experiment with a tasting. The event on the meadow will be between 12:30 p.m. and 2 p.m. and free to all members. Nonmembers must pay admission.
In Florida, the East Lake Community Library is offering free s'more treats to attendees to the day's event, which will include a free raffle for a s'mores kit, according to the Facebook event page.
If you participate in any of the events above or hold your own National S'mores Day celebration worth sharing, you can win a prize. Belgard is offering one of its firepit kits for free to the best s'mores story or recipe the company receives by the end of the month. The competition is accepting entries from the U.S. and Canada.