National Spelling Bee Crowns Two Winners In Second Consecutive Tie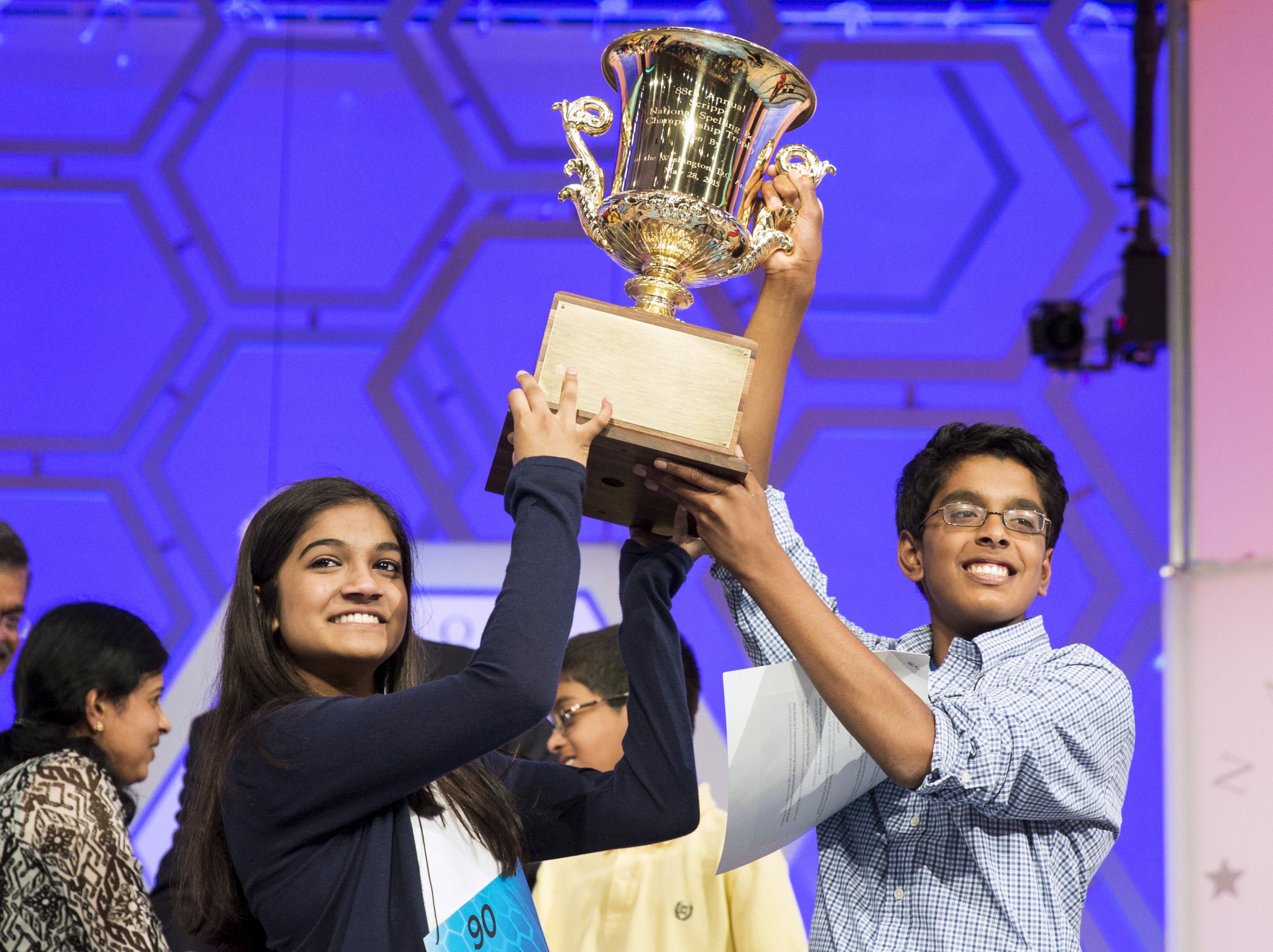 Vanya Shivashankar and Gokul Venkatachalam were named the two best spellers in the country on Thursday evening after the Scripps National Spelling Bee concluded with its second tie in two years.
Shivashankar, 13, was given "scherenschnitte" as her final word, which refers to a scissor cut. Venkatachalam, 14, who came in third in the 2014 spelling bee, was given "nunatak" as his final word: a hill that has been encircled by a glacier. After Venkatachalam aced the final round, the judges said they had run out of words, and determined that the two remaining spellers would be co-champions.
Prior to the 2014 tie, the National Spelling Bee had not had co-champions in more than 50 years.
Shivashankar coms from a family of champion spellers. Her sister Kavya won the bee in 2009. And after Thursday's victory, her father stole the show, congratulating her while wearing possibly the most dad T-shirt ever created:
For their expert spelling, each champion receives $30,000 and their own trophy.