Straight Pride Setback: Modesto Parade Permit Denied
The formerly announced Straight Pride Parade in Modesto, California, will not be moving forward after city officials denied parade organizers a permit over insurance and safety concerns.
ABC 7 reported that city councilmembers debated the matter for weeks before issuing the denial because the event was not properly insured, further citing concerns over safety.
Councilmembers had been considering whether or not to allow the National Straight Pride Coalition to hold their parade elsewhere after the permit for Graceada Park was denied.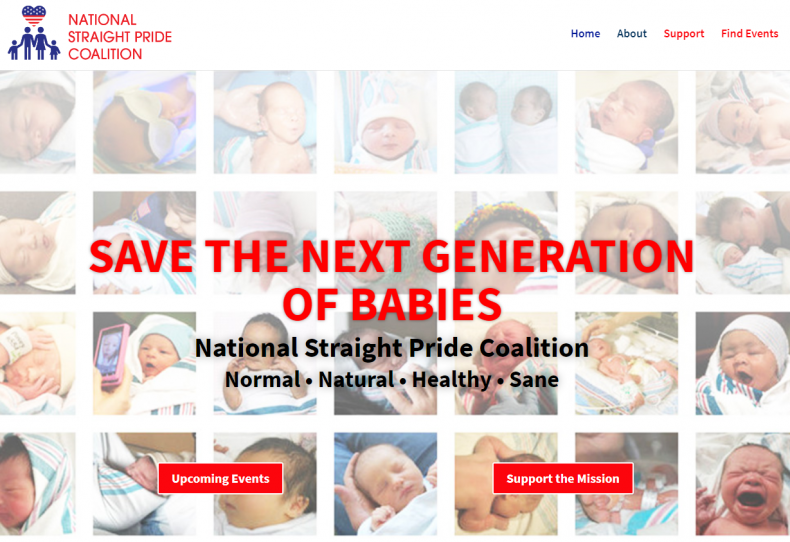 The group's certificate of liability insurance was voided, preventing them from gaining access to government facilities.
Officials also said that the parade was "not consistent with the use of Graceada Park and the Mancini Bowl based on security concerns, and is not compatible with other prior reservations issued for Graceada Park for the same day."
Over 100 people demonstrated in Modesto ahead of the city council's decision expressing frustration over the purpose of the event.
The National Straight Pride Coalition is an anti-LGBTQ group which espouses extreme beliefs about gender and sexuality.
Don Grundmann, the group's founder, is a licensed practitioner of chiropractic medicine in California. His group's website explains that its purpose is to defend children from "being destroyed by the inherent malevolency/evil of the Homosexual/Sodomy Movement."
At the time of the initial submission of the parade permit application, city Councilmember Kristi Ah You told CBS13 that she didn't want to approve the permit because of the group's central message.
"I don't think we need to give a permit for anything that when you go to the page it talks about whiteness, it talks about western civilization, it talks about being Caucasian," she previously told the station. "That's all hate crime stuff to me, that's not okay."
This justification differs from the one provided in the council's final decision, which offered an alternative venue for the parade if Grundmann's group could obtain insurance in time for a permit to be issued.
The adopted son of one of the organizers recently came out as a vehement opponent of the planned parade. Matthew Mason, 28, is openly gay and was reportedly rejected by his adopted mother, Mylinda Mason, when he came out to her at the age of 19.
"I am making sure Modesto is not a place for hate speech," he told the Sacramento Bee.
Kristi Ah You, the Modesto councilmember, is Matthew's biological mother.
Grundmann was reportedly unable to meet the re-filing deadline certifying proof of insurance to relocate his parade to a different venue. He recently garnered national attention after a video of his comments during a Modesto City Council meeting went viral.
He told councilmembers that the National Straight Pride Coalition is a "totally peaceful racist group." Grundmann then attempted to attribute that statement to a slip of the tongue.
Grundmann did not respond to Newsweek's request for comment.