National Student Walkout Day: When Is It, What Is It and Can It Help Teenagers Change the Nation's Gun Laws?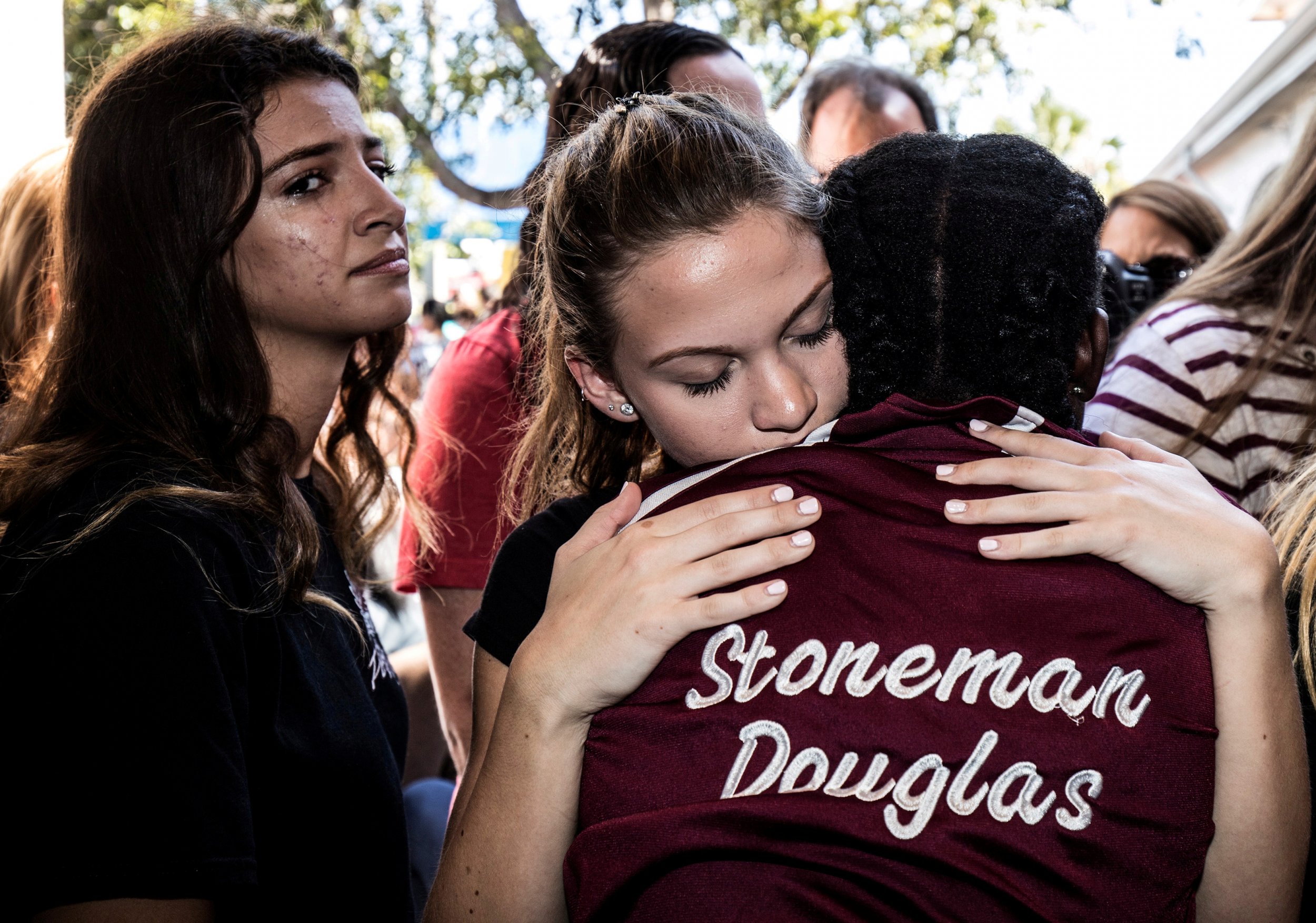 Students across the United States will walk out of their high schools and middle schools on Wednesday in the first national display of gun-control activism since a teenager shot his classmates a month ago in Parkland, Florida, launching the latest debate on gun rights.
The National Student Walkout has been gaining followers with the social media hashtag #EnoughisEnough. It is expected to start at 10 a.m. and go on for 17 minutes, with each minute representing a victim in the mass shooting at Marjory Stoneman Douglas High School in Parkland. The walkout's goal is "to demand Congress pass legislation to keep us safe from gun violence at our schools, on our streets and in our homes and places of worship," event organizers have said.
Parkland students, as well as other teenage activists, have rallied for gun control legislation in the wake of the violence, calling on local, state and national lawmakers to make it more difficult for mentally disturbed children, or anyone, to kill their schoolmates. They are a generation of students who have come of age in a United States where mass shootings in school hallways have become routine, even as many Republican lawmakers and Second Amendment activists insist laws should not change in light of the violence.
Students at more than 2,500 schools nationwide and across the world are expected to join together in the walk out. They plan to wear orange ribbons to raise awareness for gun violence victims.
"I just think it's so important in this time because we really have such a big and important stage to have our voices heard," Aidan Murphy, a 16-year-old high school student in Quincy, Massachusetts, who's organizing a walkout, told Vox. "Right now is a time that change seems like it's so close, and the youth, all these high schoolers across the country, are the ones that are going to push us over that line."
Some school leaders have sought to discourage students from participating in the walkout. In Bentonville, Arkansas, the local Board of Education voted Monday to punish any students who miss class to participate in the walkout. They will be marked absent and assigned detention.
"We recognize the immeasurable loss suffered in Parkland as well as in other towns across the nation. The safety of our students is our top priority, and we know the Bentonville Board of Education stands firmly behind us in that commitment. Monday night, after thoughtful discussion, the board voted to uphold school policy regarding unexcused absences, and we respect that decision," said Leslee Wright, communications director for Bentonville Schools, in a statement to local media.
Higher education officials, however, have announced that students shouldn't worry about how unexcused absences associated with the walkout might affect their upcoming admission for the 2018 to 2019 school year.
"Applicants to Brown: Expect a socially conscious, intellectually independent campus where freedom of expression is fundamentally important. You can be assured that peaceful, responsible protests against gun violence will not negatively impact decisions on admission to Brown," Brown University tweeted.